Mamutik Island, Mt. Kinabalu 5/6 Days
The Green Heart of Borneo
Immerse yourself in the regal allure of Brunei's wealth and beauty. See the spectacular Royal Palace as well as the magnificent 6-star hotel, Empire Hotel & Country Club which is spread over a massive 180 hectares. Feast your eyes on the deluxe spacious rooms, villas, world class golf course, amphitheatre, cinema, swimming pools and more. Inside the main hotel building, you will be amazed at the plush decor…from the 21K gold plated engravings, encrusted with tiger-eye stones, lapis lazuli and malachite. Supreme European luxury defines this breathtaking hotel, from the Swarovski chandeliers to the fine Italian marble floors to the elegant furniture specially imported from France and Italy.
ITINERARY
Day 1 – Arrive in Brunei and night tour at Jerudong Park with its fabulous musical fountain.
Day 2 The Empire Hotel, free & easy, Water Village, Mosques, Sultan's Palace (photostop), Royal Regalia
– Sabah, Tanjung Aru Night Market
Day 3 Mount. Kinabalu, Canopy Walkway, Kinabalu National Par, Poring Hot Springs, Kinabalu Rose Garden,
Wholesale Vegetable Stalls, Kota Kinabalu City Tour, Yayasan Sabah (photo stop), KK City Mosque (Photo stop)
Day 4 Half Day Tour at Mamutik Island, Free & Leisure
Day 5 – Depart from Sabah
5 Days Tour Package Ends. The 6 Days Tour Package continues as follow:
Day 5 Sabah, free & leisure (Or we can arrange optional tour such as kayaking, diving, mangrove tour etc.)
Day 6 – Depart from Sabah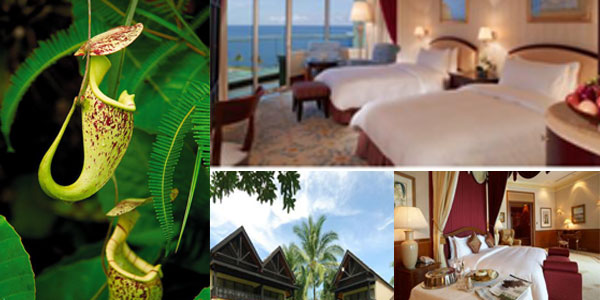 Highlight
– Enjoy the luxury flight which is fully owned by Government of Brunei.
– Round Trip to Sabah from Brunei. It's fast, easy and convenient.
– Guaranteed to stay in one of the world's most famous hotel, the magnificent Empire Hotel & Country Club. (Atrium Deluxe Room with amazing sea view)
– Check into a five star hotel in Sabah: Nexus Karambunai Golf & Spa Resort or The Magellan Sutera Hotel or same standard. Both hotels have beautiful beaches and offer variety of water activities or sports. Leisure and recreation facilities include spa massage, golf course, mahjong room, snooker and pool room, gymnasium, Lounge bar, tennis courts and swimming pool etc,depending on hotel.
– Specially arranged local buffet dinner, tasty curry fish head, traditional Malay cuisine, seafood BBQ and sumptuous tiger prawns seafood meal etc.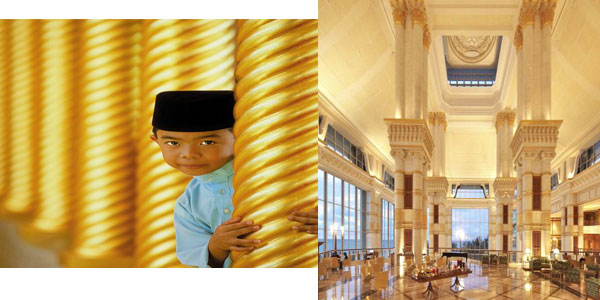 Meet at the airport and embark on a luxury flight to the "The Green Heart of Borneo". Brunei Darussalam is an oil-rich nation with polygamy is permitted under the Islamic law. Upon arrival, you will be greeted by our friendly local representative. Check into the luxury hotel after a relaxing night tour at Jerudong Park, famous for the musical fountain.
Meal?Curry Fish Head + Black Scout Ribs
Accommodation: The Empire Hotel & Country Club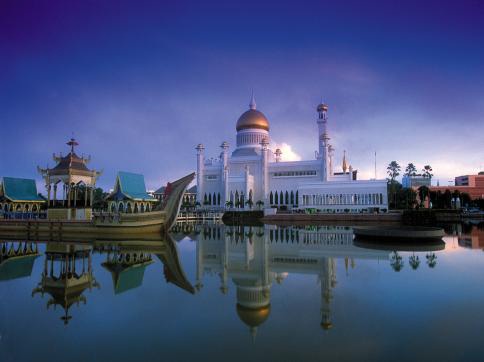 Free and leisure after breakfast at hotel, where you can indulge in the wide array of facilities. Afterwards, you will visit the "Venice of The East", Kampong Ayer, where you can gaze at quaint homes and even police station, mosques, shops, schools built on stilt above the tranquil riverine waters. You will surely wonder at the sight of the busy water taxis buzzing around with passengers. Thereafter, visit the biggest mosque in Brunei, Jame Mosque with its glorious 29 golden domes. After lunch, enjoy a scenic photo stop at the largest residential palace in the world, Istana Nurul Iman. Next, proceed to Royal Regalia – a museum that houses an incredible collection of gold ceremonial armoury, jewel encrusted crowns and clothes used during the coronation of His Majesty of Brunei. After the tour, take a flight to Sabah and check in hotel after a stroll through the popular Tanjong Aru Night Market.
Meal?local buffet lunch; Seafood Dinner
Accommodation?Nexus Karambunai Golf & Spa Resort or The Magellan Sutera same standard.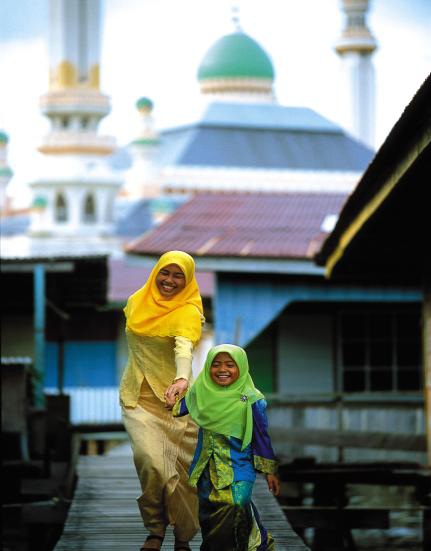 Visit the tropical paradise of Mamutik Island after breakfast. This will be an exhilarating speed boat ride, where you will have the opportunity to just relax or experience the mesmerising under water world with snorkeling excursion. After lunch, enjoy your vacation free and at leisure at the resort.
Meal? Lunch – Seafood BBQ, Dinner – Tiger Prawn & Sea food
Accommodation?Nexus Karambunai Golf & Spa Resort or The Magellan Sutera same standard.
Breakfast at hotel, where free and easy to enjoy the facilities or join the optional tour.
Meal? lunch at own expense; Dinner at own expense
Accommodation?Nexus Karambunai Golf & Spa Resort or The Magellan Sutera same standard.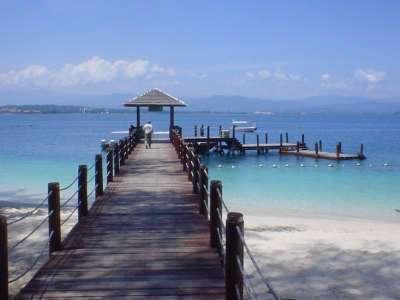 Breakfast at hotel, and transfer to the airport for home sweet home.
Meal: lunch on board
It will be a truly memorable experience ever.