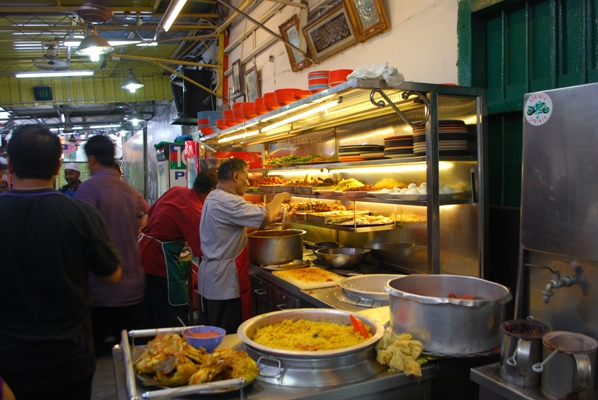 You can eat on Southeast Asia's streets for years, and never once get an upset belly. After all, locals have been frequenting the region's street food stalls for generations, unerringly eating millions of meals a day with hardly any trouble to show for it.
No surprise there, as street food remains one of Southeast Asia's most cherished treasures: a source of pride for the families who make it and the locals who swear by their favorites to anyone who will listen. "These recipes are like an ATM pin code," says K.F. Seetoh, food journalist and founder of Southeast Asia food concern Makansutra. "[Street food vendors] treasure their recipes, that's why they're passed down within families."
Trace the origins of these street food vendors up into the past, and inevitably you'll find their origins in a migrant community. "Historical migration patterns influence street food," explains Seetoh, who notes that dishes in Singapore show greater Teochew Chinese influences than neighboring Malaysia, whose street food is otherwise similar to its southern neighbor's.
Thus Indian, Chinese, and Western migration throughout Southeast Asia created a beautiful cross-pollination of flavors, ingredients and spices – and where the mixing was particularly intense, there you'll find some of the region's best street eats.
Singapore, Malaysia and Brunei were all part of the same British colonial sphere until the end of World War II, and thus enjoyed the combined cultural influence of Chinese, Indian, and other immigrants from around the region. But the similarities end there. In Singapore, stringent government regulation has given rise to the country's famous hawker centers, where travelers can experience the full spectrum of the country's street eats in a sanitary yet raucous environment. Popular choices here include chicken rice, char kway teow fried noodles and satay (grilled meat on skewers).
Malaysia's street food in turn has flourished in its bigger cities – Penang, Melaka, and to a lesser degree Kuala Lumpur all enjoy the fawning attention of street food enthusiasts, with the first two cities banking on centuries of immigration to produce a rich banquet of cheap street chow ranging from nasi kandar (Indian curry rice) to the famous laksa noodle dish.
Brunei's street food scene flourishes in the pasar malam (night markets). "The food shows influences from both Malaysia and Indonesia," says Seetoh, and a visit to Pasar Malam Gadong in Bandar Seri Begawan bears this out: satay and grilled meats (minus pork) are a common sight next to more exotic fare like hati buyah (stir-fried beef lung) and pulut panggang (stuffed dumplings of glutinous rice).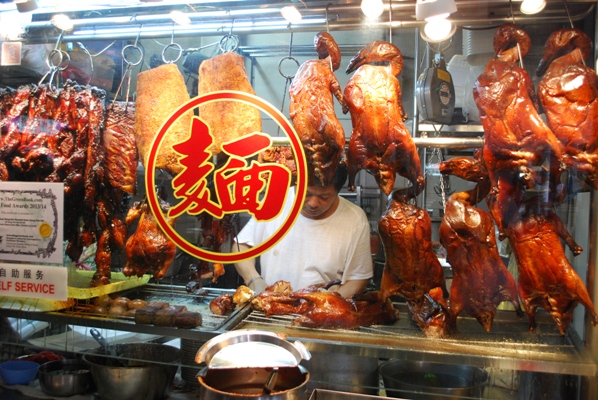 Thailand street food – particularly the scene in Bangkok – is particularly commonplace, and exceedingly loved by both tourists and visitors. Local favorites like papaya salad and Thai curries are served alongside dishes with more overt foreign influences, like roti and Chinese noodle soups. Visitors love Thai food for the delicious flavor to cost ratio – unique and filling Thai dishes for less than 50 baht a pop!
Stay in Vietnam's larger cities – like Hanoi and Ho Chi Minh City – to find the entire spectrum of Vietnamese flavors at your disposal. You'll find whole streets devoted to one particular dish (in Hanoi, for example, Cha Ca Street in the Old Quarter practically invented the grilled fish dish cha ca la vong), and no shortage of well-intentioned locals advising you on the best places to visit to get your fill.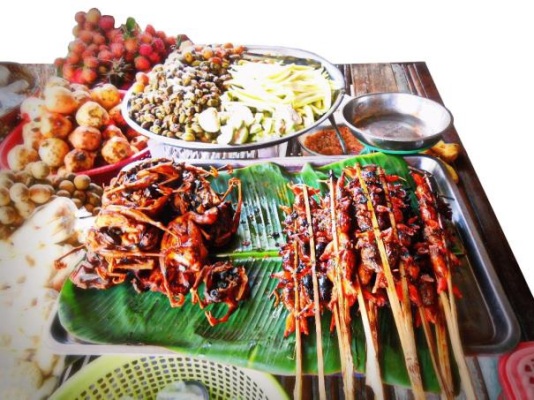 In Cambodia, the streets of Phnom Penh invite brave travelers to taste a variety of smoking treats, from fried meatballs to grilled chicken, available day to night. Start the morning right with kuy teav, a noodle soup made with pork or beef stock and rice vermicelli noodles, and enriched with coagulated blood, tongue and intestines. Wind down the day with sach ko chomkak, or grilled beef skewers.
Indonesia "invented putting spices in your food," says Seetoh, noting that no two places in this gigantic archipelago have the same street food menu. In Sumatra, you might order the mie Aceh (noodles in curry sauce), while in Sulawesi, you might tuck into a dish of pisang roa, or fried bananas served with fiery chili sauce.
In Myanmar, street food enjoys the influence of neighboring India, thanks to generations of migrants from the subcontinent infusing their spices into the local cuisine. Curries and naan (flatbread) are common selections along Yangon's plentiful street food stalls, but one mustn't leave until one has tried mohinga, a favorite Myanma breakfast made of soupy rice noodles served with deep fried fritters.
The number of choices may confuse you at first, but if in doubt, "go to the ones with long lines, where lots of locals congregate," advises Seetoh. The high turnover ensures that the local food is freshly cooked when you buy it, and the long line is always an unimpeachable vote of confidence. Bon appétit!