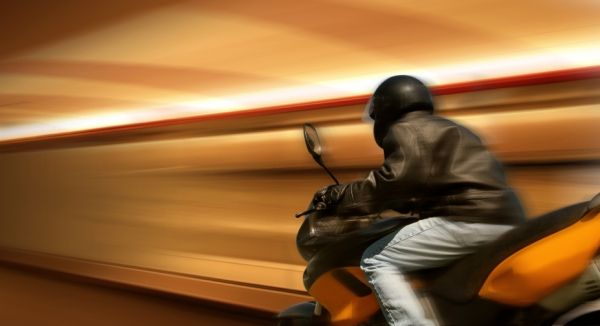 As we lean into another in an exhilarating sequence of tight bends, chasing each other along the same line, monkeys scatter away into the tropical forest sloping from roadside. At one with my borrowed (and truly magnificent) Ducati Monster, its unselfish owner leads the way on his other bike – a somewhat stodgy Honda Deauville – we haven't encountered any oncoming cars for the last eight or nine banked curves and the road is all ours. A warm wind on the cheeks, the tang of green country air in the nose and that slight edge of fear in the heart that makes it all worthwhile; this is some fine motorbike riding.
From the sounds of it, you'd think we're in California or even perhaps the north of Thailand, but we aren't. We're carving through the Singapore countryside, where the jungle is thick, the roads are smooth and curvy as nectarines and the traffic is almost non-existent. Just fifteen minutes earlier we were in the middle of skyscraper city.
When most people think of Singapore – and this includes many Singaporeans – they think of a modern metropolis with mirrored towers and countless high-end shopping malls that has kept a lot of its incidental greenery. Trees line many of the concrete roads shading the grassy flowered verges, there are plenty of parks and parkettes for every neighbourhood, and even the expressways are kind of pretty. There are copses of trees dotted around the the city-state, little two-acre unkempt forests of 'reserve land' in amongst the practical blocks of government housing projects.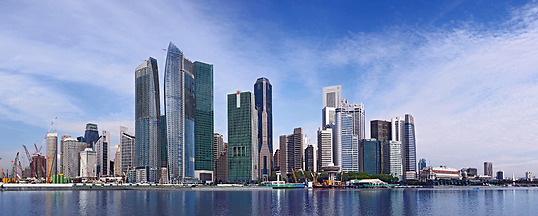 You could be forgiven for thinking that all the large tracts of land have been used to accommodate a city of nearly five million people only ¼ the size of Rhode Island. But what many don't realize is that a huge section of the Singapore's northwest is surprisingly rural, with a large mangrove reserve, and even has a few small organic farms (with the closest thing Singapore has to hippies) producing mushrooms and vegetables. Despite the enormous population pressure, this section has, so far, remained relatively untouched.
But, this is Singapore after-all, and dirt roads simply won't do. There are only 3,000 kilometers of road in the whole country and though that means you could take the entire population and form an orderly queue that would cover every road surface, it also means there is plenty of money in the highways budget. So the government has built surfaces so pristine you can blast around a blind corner, with the faith of a 90-year-old nun, that a gaping pothole won't be waiting to swallow you.
Just get your hands on a motorbike and head up Old Upper Thomson Rd, which was once, fittingly, a grand prix track, though the countless monkeys and some new speed bumps hamper the fun a bit at this stage. Don't slow down too much or the monkeys get bold and entertain wild notions that you might be transporting a secret stash of bananas down the back of your jacket.
Turn off into Mandai Rd, past the zoo, then onto Woodlands Rd, left onto Kranji Rd, across the railway track, left onto Kranji Way, across the dam (with a view of Malaysia to your right and a big reservoir on your left) then you're into the joyous country lanes of Neo Tiew Rd.
Along the way, there's a little organic farm with a cafe called Bollywood Veggies where you can stop for a drink and a tasty curry in their Poison Ivy Bistro for less than US$10. Once you get to the end of Neo Tiew Rd., take a right and cut loose around the lanes in Lim Chu Kang, where there are several more farms. If you have a close one and need to calm down (it happens sometimes), you can stop at Hay Dairies and watch goats being milked, which is oddly one of the more soothing activities known to man – and apparently, goats.

The whole time we were expressing the alpha male side of our natures, I kept wondering where everyone was. Google "Singapore motorcycling roads" and you'll find nothing. Fair enough, you can't do a long tour like you can in the mountains of neighbouring Malaysia, but why should you have to plan out some two- or three-day expedition to perfect your apexes when you can head out for a quick (and cheap) thrill? It's a great way to get in that secret bit of training to show up your riding buddies on the longer tours.
**Finding a motorbike: Ban Hock Hin Co. (http://www.banhockhin.com.sg) appears to be the only place to rent bikes on the whole island and the upper limit is a Honda CB400, but for a ride like this, that should do nicely and will only set you back SG$50 (about US$35).
Bangkok-based Cameron Cooper has spent two decades traveling Asia, seeking oddities, adventure, and the meaning of life, while contributing to The Melbourne Age, Discovery Channel Magazine, and worked as an editor at Thailand's Nation newspaper.