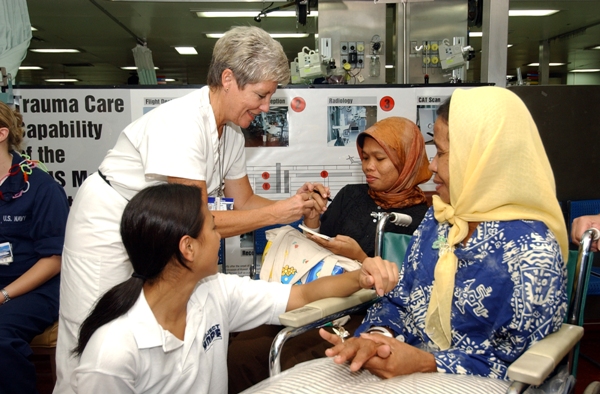 When a major disaster hits the news, everybody wants to visit the affected area and help. And there's nothing wrong with that per se: it's difficult to sit in your comfortable living room and do nothing when horrific images of suffering and destruction flicker on the TV.
But visiting Southeast Asia to help when disaster strikes is completely different from visiting on a vacation. Not only will it be more difficult to get to your destination (disasters tend to screw up local transportation systems), you'll also have to contend with a lack of food, clean water and electricity that vacationing visitors simply don't have to think about.
So before you volunteer for the next major emergency that rolls around, ask yourself these three very important questions.
Do you have any useful skills? Relief organizations welcome volunteers who have specific expertise they need or lack on the ground. If you have experience in logistics, emergency medicine, engineering, communications, or search & rescue, make yourself available!
But if you have no useful experience in volunteer work at all… consider helping out some other way. "When novice volunteers just show up, they get in the way of professionals who are there to put their expertise to use," explains Jessica Alexander, a former volunteer and present-day author. "Planeloads of volunteers need to be housed, fed, and kept safe, a responsibility that diverts the time and resources of organizations that are trying to respond to actual victims' needs.
"Unless your specific skills are requested by an agency that has the capacity to look after you while you are there, stay home," warns Jessica.
Are you volunteering for work that no locals can do on their own? It's a simple rule of thumb for relief work: apart from necessary expertise, relief agencies or affected governments want volunteers with fluency in the local language and familiarity with the local culture. As for unskilled labor, there are plenty of willing hands among the affected populace – and they could certainly use the stipends that come with the work.
"You need to ask yourself whether your presence is harming the local economy," explains the MAD Experience's Logeetha Balakrishnan. "It might be wise for you to just donate to the organisation so they can hire locals for the task instead of you spending all that money flying across the world to do something which can be done by locals."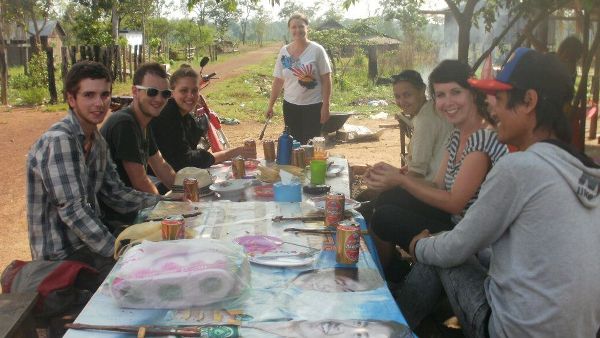 Have you checked with a local agency before volunteering? One of the realities of volunteer work is the massive amount of coordination necessary to get emergency supplies and manpower to the people who need them. Local government coordinating agencies and relief bodies like the Red Cross/Red Crescent are responsible for channeling volunteers to where they can do the most good.
Don't go to a site on your own and expect to help immediately. Instead, register with agencies like Medecins sans Frontieres or your local Red Cross/Red Crescent. They can provide you with mission orders and the necessary paperwork (like visas) to facilitate your presence and your purpose in the area.
The right visa, for instance, will spell the difference between staying and being sent home. In the Philippines, for instance, several typhoon aid volunteers had to be turned away because of a lack of proper permits.
One of the following relief agencies/organizations can help you make a difference, should you choose to travel here to help.