With the smallest population in Southeast Asia, besides the Maldives, Brunei is a tiny wonder tucked into this cultural and gorgeous area. The low density of people is just one reason to look at this incredible country for wellness experiences. From eco-focused escapes to luxury havens, there is a space for any calm journey you're looking to take. No matter where you go, bodies of water will be close by, glistening along with you. 
Enjoy having space to yourself to think, relax, and breathe in the beauty of each moment. Here are the wellness attractions in Brunei to consider visiting.  
Tasek Merimbun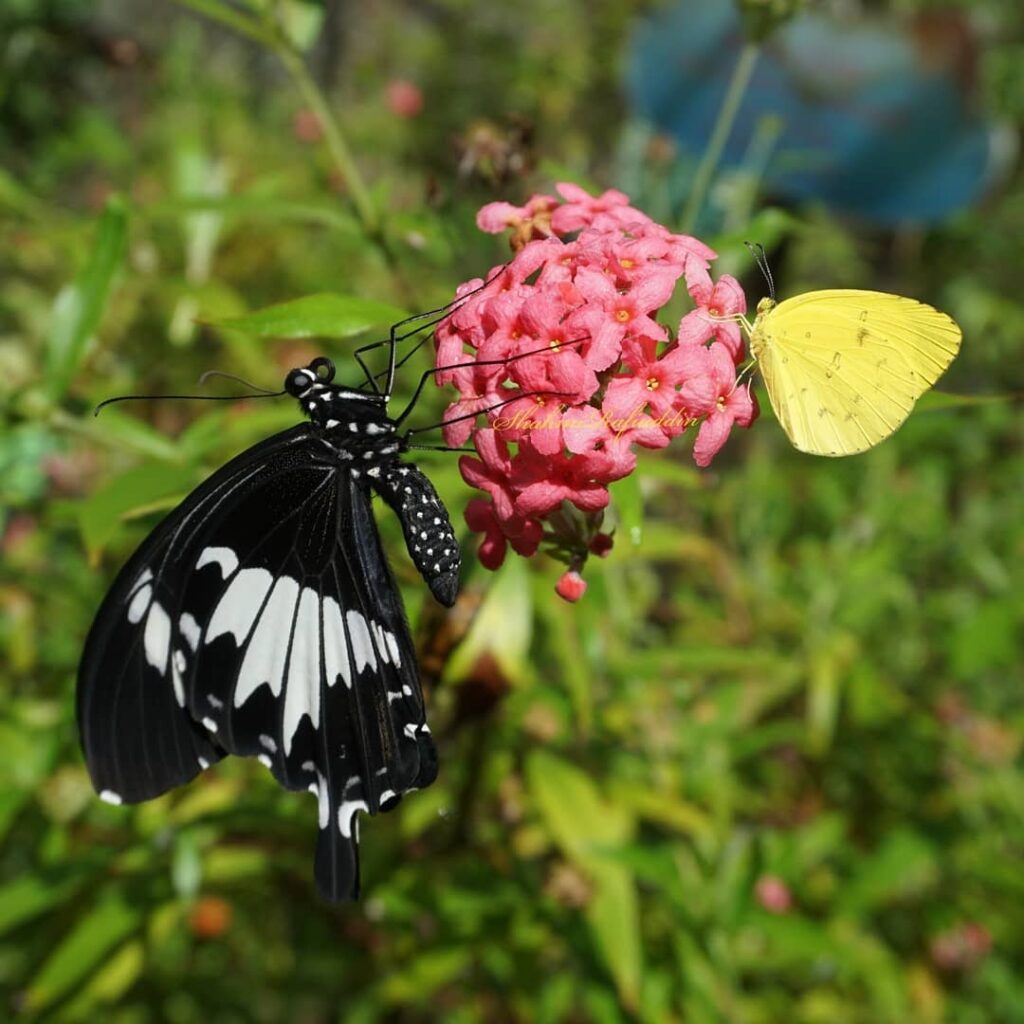 An expansive heritage park in Brunei's center, Tasek Merimbun is made up of a diverse range of forests. It is also home to the country's largest lake. It's famous for its black water caused by tannins seeping into the lake due to the decomposed plant matter that falls in. There is also an exhibition hall and a butterfly garden. Birdwatchers flock to Tasek Merimbun to spot the varieties of exotic birds that call this park home. Each step you take in this park will rejuvenate you like a nice massage for the soul.
Tasek Lama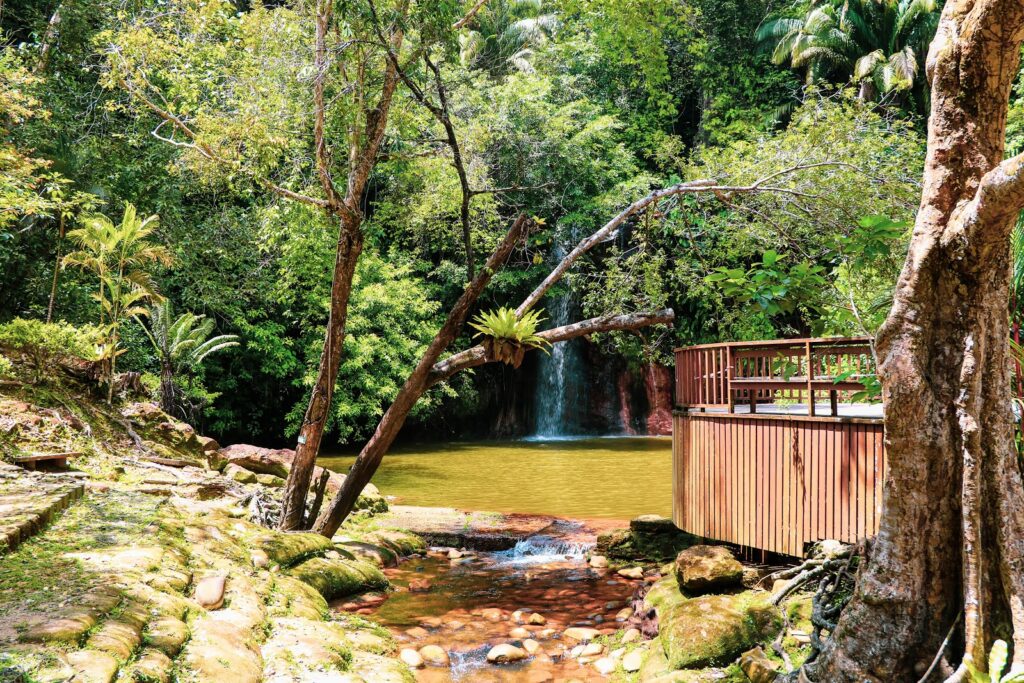 Within walking distance of some of the main attractions in Bandar Seri Begawan, but with the remote feeling of complete wilderness, Tasek Lama is a peaceful recreational park at the very heart of the city center. The natural waterfall and lake within the park are one of the city's sources for drinking water. An observation tower allows visitors to properly take in the magnificent shrubbery of the park. With over 80 species of birds found here, it's the ideal place to distance yourself and reconnect with nature's most colorful feathery fauna.
Sumbiling Eco Village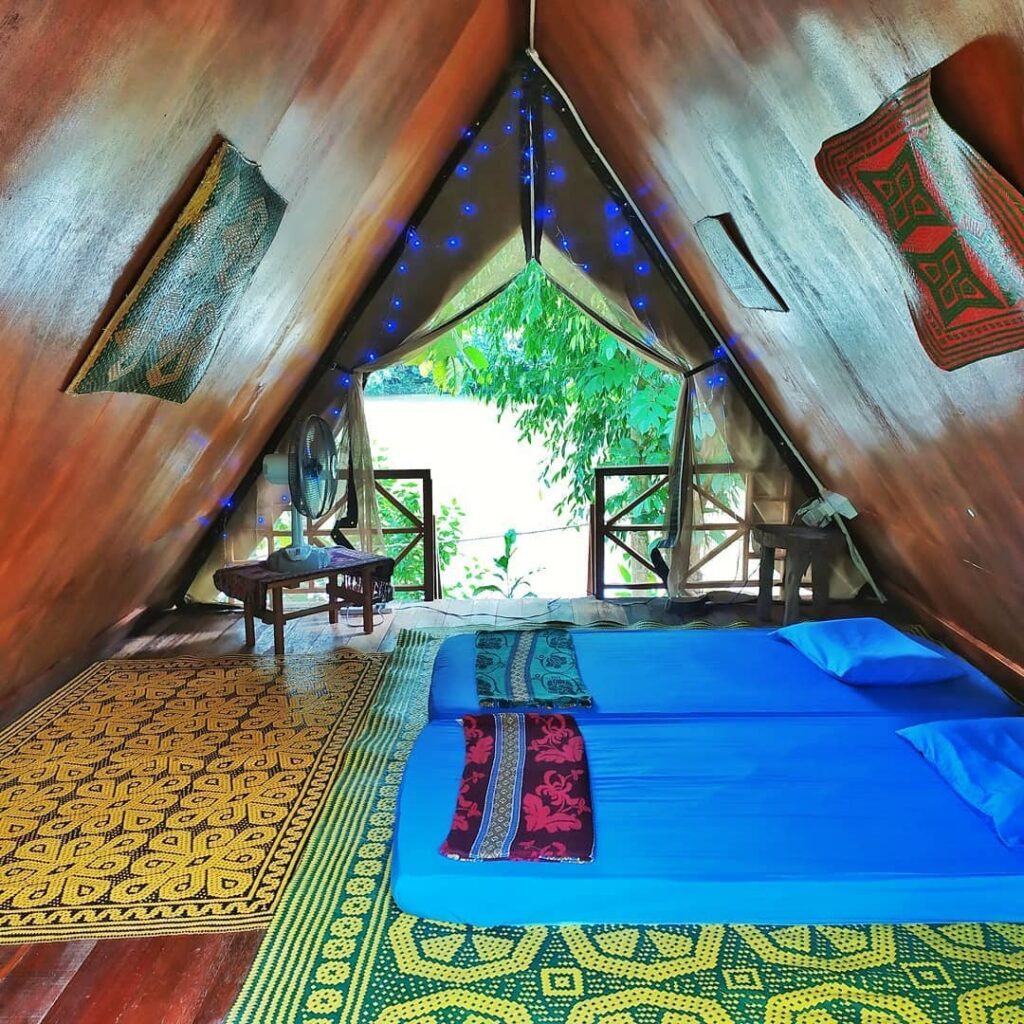 Brunei has been an incredible example of conservation efforts since the 1990s when a "no-cut" ruling was put in place by the government to preserve the country's rainforests. Thanks to these protective measures, tropical rainforests now make up about 70 percent of the country. This surrounding ties perfectly into eco-tourism, a booming industry in the country. One relaxing retreat in that category sits just outside of Ulu Temburong National Park: Sumbiling Eco Village.
If wellness to you means getting up close and personal with nature, then Sumbiling Eco Village is the place to find it. Located on the Sungai Temburong River, this accommodation provides an all-around tranquil escape for anyone who chooses to spend the night—or a few. Stay in eco-friendly glamping accommodations, take a boat out on the river, and go on thoughtful walks through the rainforest. Sumbiling Eco Village is a 25-minute drive from Bangar and about two hours to reach from Brunei International Airport via car and boat. Get a feel for the area by booking a tour to the rainforest or sitting by the river with a good book.
The Empire Hotel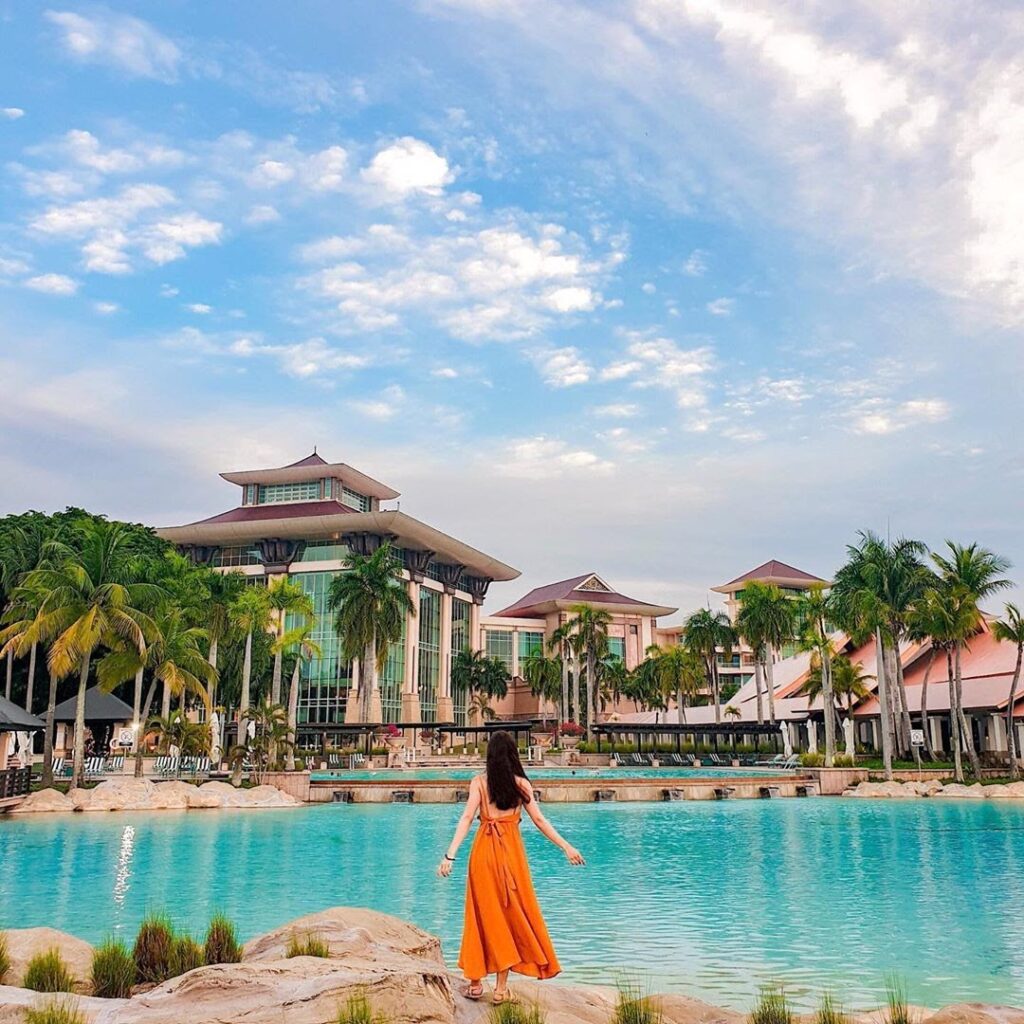 For a totally opposite experience, check into The Empire Brunei. A purely luxurious experience awaits you after walking through its front doors. This five-star resort is a stunning oasis of private beaches, expansive lagoons, and pure serenity. Soak in the pool and then make your way to the beach for an equally relaxing change of scenery.
If you want to move, activities like kayaking, squash, and stand-up paddleboarding are available to guests. Once you've tired yourself out, head over to the in-house spa—try out a green tea or chocolate scrub, a sports massage, an aromatherapy facial treatment, or any of the other incredible services. This is the wellness retreat for someone looking for an all-encompassing, relaxing wonder on the South China Sea.
Trandie Marina Resorts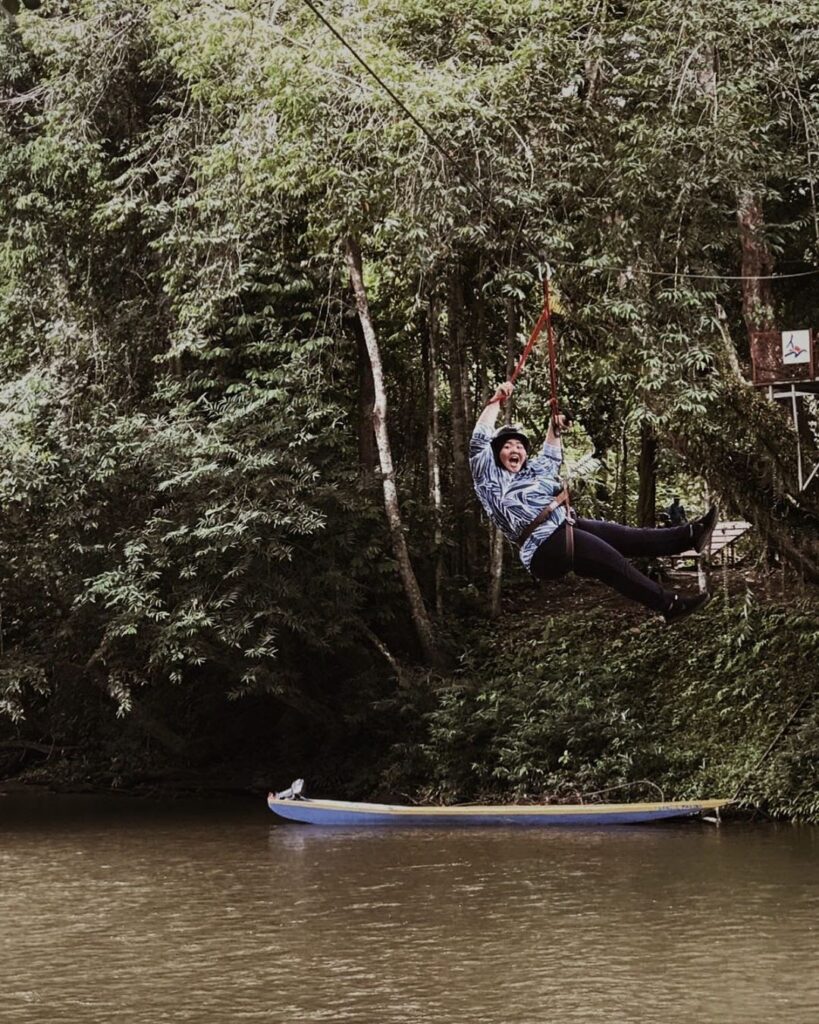 Another option for eco-tourism is Trandie Marina Resorts. In the middle of the Bruneian Jungle, this resort has the singular goal of helping guests connect with nature. For the adventurer, available activities include wall climbing, abseiling, white water rafting, and canoeing. Each of these gives visitors a fantastic opportunity to witness the natural beauty of Brunei and disconnect.
For those looking to disconnect truly, Trandie offers a digital detox program. Anyone partaking is encouraged to hand over their devices—including phones—to management upon arrival at the resort. This package includes very few high-energy activities, instead of focusing on recentering yourself and being in the moment. Guests can bring books, a journal, or any other tool they find helps them relax and find inner peace.
Once you figure out what type of space you're looking to enter and how active you want to be in it, all that's left is to arrive and let your mind be free for a while. Brunei is sure to give you the space you need to take a step back and breathe it all in.