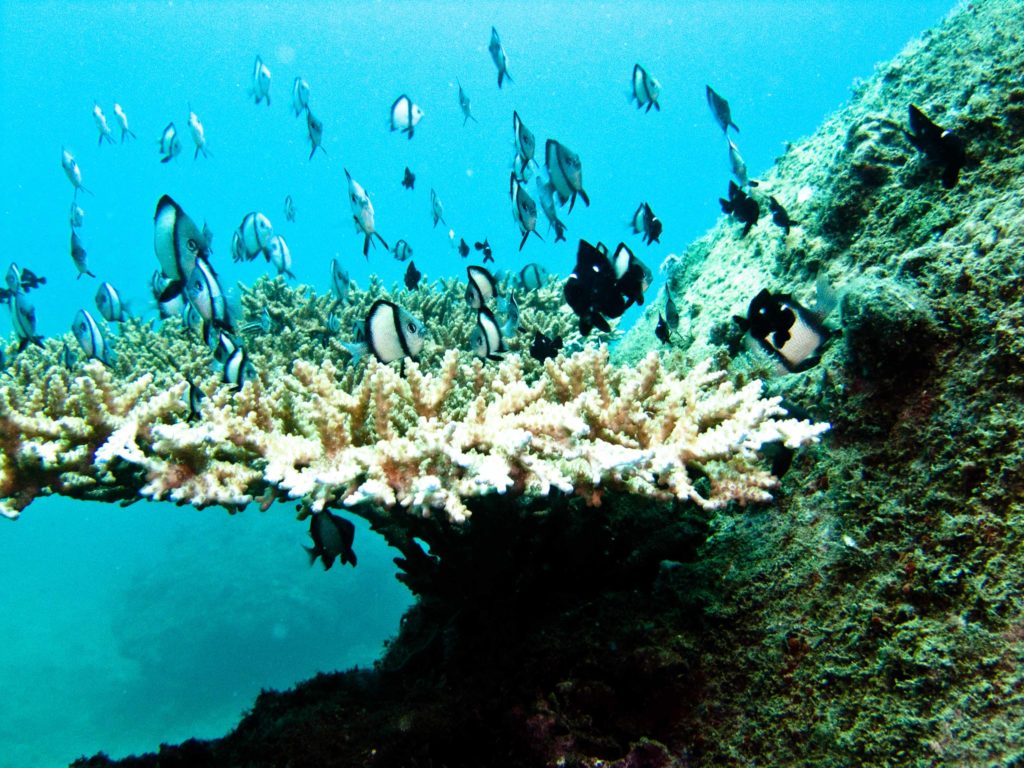 Image © Ilse Reijs and Jan-Noud Hutten / Creative Commons
The island of Hon Mun near Nha Trang was set aside as a protected area by the government in 2003 – good thing too, as the 350-plus species of coral and colorful nudibranch specimens now thrive under the enforced absence of fishermen.
In the fishermen's place, divers now explore the depths under Hon Mun, finding a riot of sea creatures and corals at almost all elevations. The currents from the sea are particularly conducive to coral growth around these waters. Larger sea creatures are rarely to be found around here, except for hawksbill turtles and moray eels.
You can take a forty-minute boat ride to Hon Mun from Nha Trang; from the latter, a variety of dive shops provide services like PADI training, equipment rental and dive guides for your convenience. Visit between February and September for the best visibility and diving conditions.
Elsewhere on the web: Read about Hon Mun Island on Vietnam Tourism's official site.