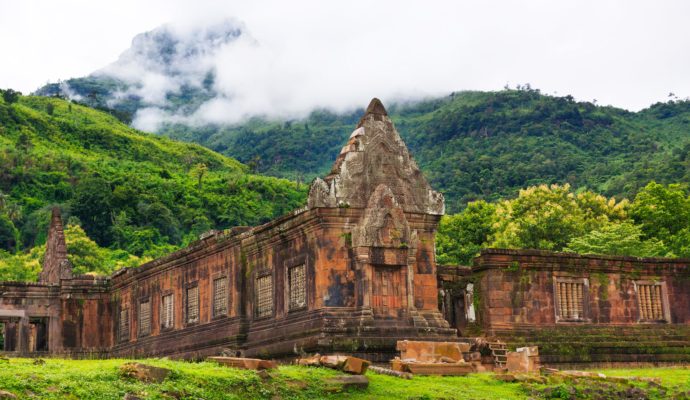 Wat Phu: The UNESCO World Heritage Site
Champasak Province, Lao PDR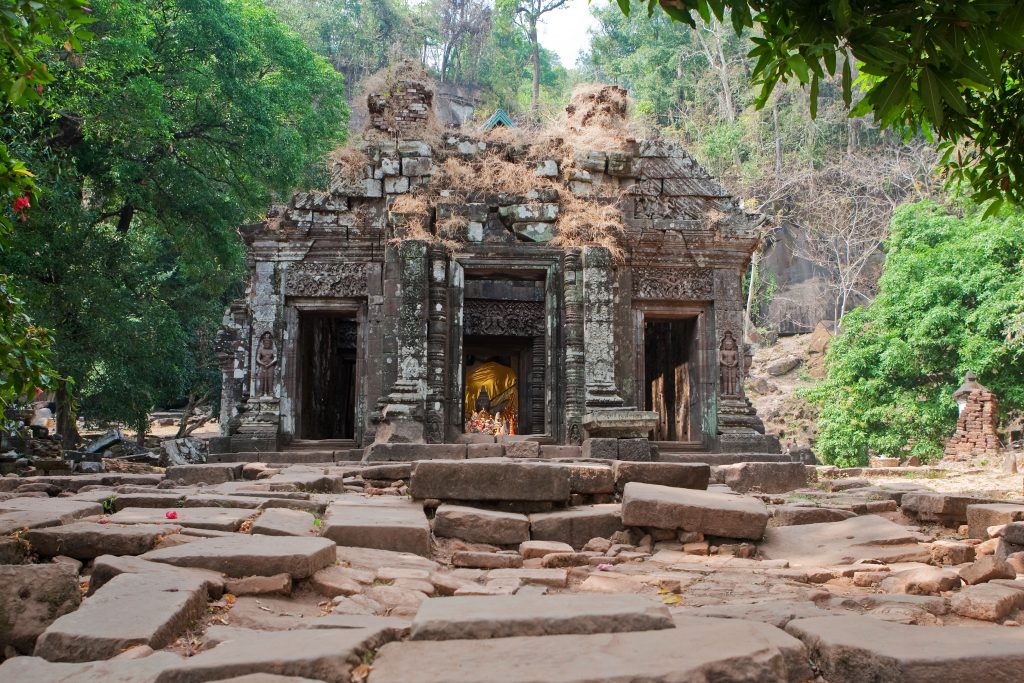 It's a vestige of Hinduism and the once-vast Khmer Empire, two cultural forces that once held mainland Southeast Asia in their collective grip. Wat Phou was erected at the foot of Mount Phu Kao in the 10th century CE to honor the Hindu god Shiva. 
Hinduism would later retreat, and so would the Khmer overlords. Despite the combined effects of nature and time, Wat Phu still exudes an aged elegance, drawing from its dramatic natural backdrop and low-profile beauty.
A frangipani-fringed stairway connects Wat Phou's seven terraces, drawing a line west to east from the Mekong River to the mountain. As you ascend, you'll find palace ruins with intricately-carved galleries, before reaching the main sanctuary and its magnificent views of the surrounding countryside.
Wat Phou joined the UNESCO World Heritage List in 2001. The temple can be visited at any time of the year, but visiting during the festival season (on the full moon of the third lunar month) is highly recommended.