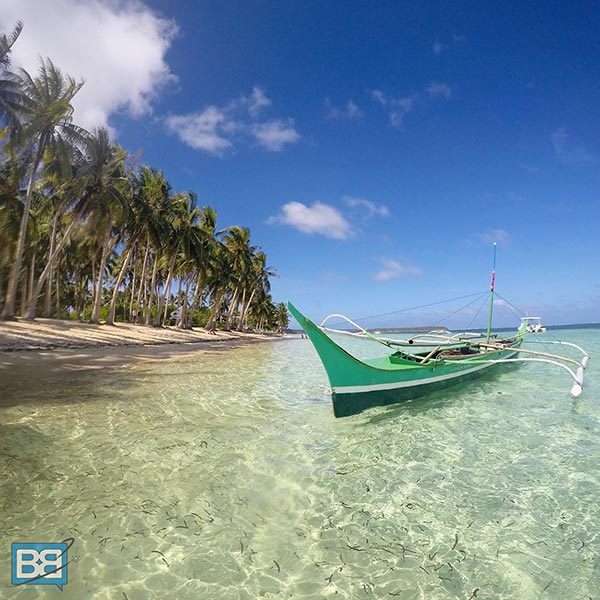 Southeast Asia is awesome… and some spots can be a wee bit too awesome.

It's a high compliment, all these tourists visiting areas that have been lauded in some of the world's best-selling websites and travel magazines, but there can be too much of a good thing. The coverage results in overcrowding at some of the area's hottest travel sites, and tourists might be tempted to write the whole region off as a result.

But that would only be doing a disservice to some of the most magical areas in the world. While the shine may be off of some rather heavily-trafficked areas, fortunately you won't need to travel far off the beaten path to recapture the magic.

We asked a few travelers to tell us about their favorite alternatives to Southeast Asia's more crowded places; use this list to build an exceptional itinerary of your own!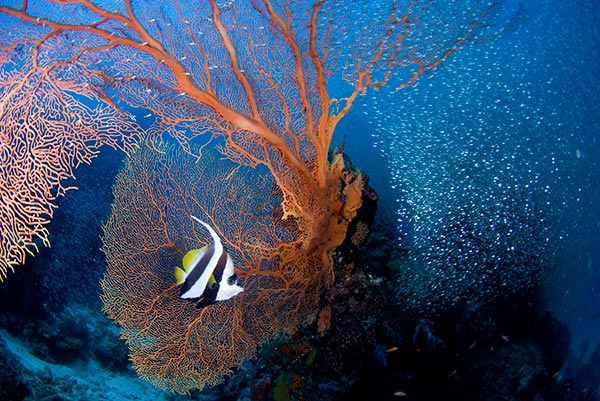 Alternative Thailand beach: Phang Nga
If Phuket or Koh Samui are too crowded for your comfort, you'll be relieved to find an escape from the partying masses not too far afield to the north: Phang Nga Province.

"Some people may confuse it with the similar sounding island Koh Phangan, but you'll surely find that you'll have most of the beaches in Phang Nga to yourself," explains Angie Ibarra of Travel Moments (Facebook|Instagram|Twitter). "Phang Nga is about an hour away from Phuket, and is surrounded by sheer limestone karsts and emerald-green water."

Away from the main tourist circuit's partying crowds, you'll be able to better enjoy the natural beauty of this part of Thailand. "You'll find Phang Nga Bay perfect for a day at the beach or visit its jungle-shrouded mountains with thick rivers," Angie says. "You can ride on bamboo rafts floating down the river and chase waterfalls too."

On the Andaman Sea coastline, Phang Nga caters to divers with "two of the most popular diving sites in Thailand," as Angie puts it. "You can head to Similan and Surin islands to see manta rays and lounge on white-sand beaches.

"You can also head to Khao Lak which has many beaches and waterfalls," Angie explains. "With beaches and nature all in Phang Nga, you'll never regret putting it on your radar. Come before many others discover it too!"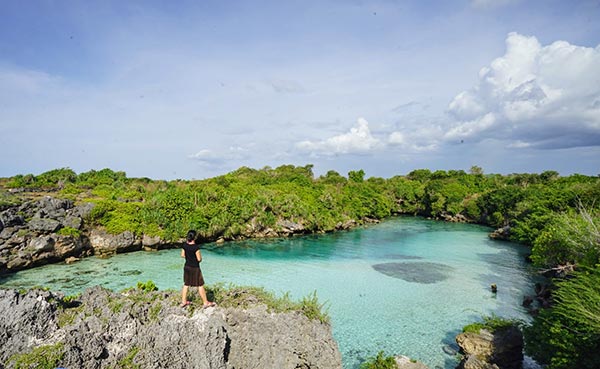 Alternative Indonesia island: Sumba
When Bali's feeling a little bit too tight, plan an escape to Sumba Island to the east – "A flight away, Sumba feels like a completely different world," explains Caroline Hardoyo of Jack and Jill Travel (Instagram|Twitter|Facebook). "The surfers have discovered this island and domestic tourism is slowly picking up. However this island still gets relatively few visitors."
To be fair, Sumba's infrastructure has a long way to go before it matches Bali's. "The beaches here are wild, the roads are rough, and tourist infrastructure is few and far in between," Jill says. "So why go to Sumba?
"The beaches here are stunning, even though most are not serviced (don't expect any bathrooms or restaurants) and you get to experience the unique indigenous Marapu culture," Jill says. "This destination is not the easiest for independent traveller, but those who make the journey will get to experience wild Indonesia as its best."
Alternative Vietnam karst bay: Bai Tu Long
As beautiful as Ha Long Bay can be, Claudia Tavani of My Adventures Across The World (Facebook|Instagram|Twitter) offers a caveat: "Most people realize when they visit, is that though incredibly beautiful, it is also terribly crowded – those pictures of a lonely, beautiful boat slowly cruising the bay chimera."

Instead, Claudia suggests going far from the crowds – "the less known Bai Tu Long, whose environment is very similar, but where many less tourists (and hence many less boats) go," she tells us. "The bay and the islands are not nearly as developed as those of Ha Long Bay, which means they are also not nearly as polluted and they still retain their local character.

Even better, you can get off the boat and explore the local culture on your own. "The islands of Bai Tu Long can be explored by bike, and it is lovely to immerse oneself in the local atmosphere, staying in one of the homestays," Claudia says.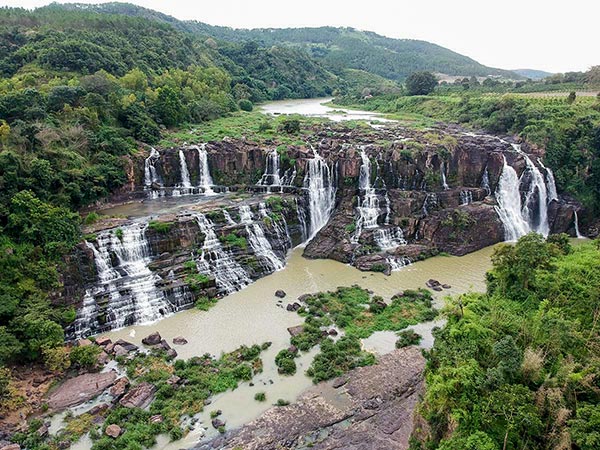 Alternative southern Vietnam stop: Da Lat
Visitors to southern Vietnam gravitate towards popular stops like Mui Ne and Nha Trang; unfortunately, says Live Travel Teach's Mike Still (Facebook|Twitter|Instagram), "they can quickly become overrun with tourists," he tells us. To get away from the congestion, Mike recommends you "drive inland and visit Pongour Falls on your way to Dalat!"

The road to Dalat detours to multiple wonderful waterfalls, Mike tells us. "There are plenty of great waterfalls in Dalat and you can even climb down Datanla falls. Be sure to check out the crazy house and relax by the lake on your trip through," he explains. "You'll find expats living here which means you can still access western foods and they are ready to accommodate foreigners but you won't have all the craziness that Mui Ne brings."

Mike recommends renting a motorbike and striking out on your own. "Get ready for an adventure, and Dalat is sure to be one of your favorite stops in Vietnam," he says.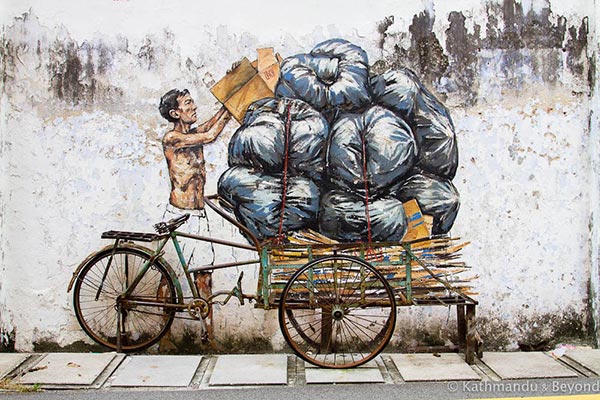 Alternative Malaysia cultural town: Ipoh
While George Town in Penang has gained a deserved reputation for throwback architecture, authentic food and amazing street art, it's also attracted plenty of tourists from all over. To enjoy a more laid-back parallel experience in Malaysia, Kathmandu & Beyond's Kirsty Bennetts (Facebook|Instagram|Twitter) suggests traveling to Ipoh instead.

"Nearby Ipoh is largely overlooked by visitors – it's a mystery why," Kirsty tells us. "With an equally interesting past and varied architecture, including traditional Chinese-style shophouses, colonial buildings, and unusual modern designs, Ipoh offers almost everything that George Town does, but without the tourist crowds."

Lithuanian muralist Ernest Zacharevic's street art features strongly in Ipoh as well as Penang – "Unlike in Penang where you'll be queuing up to get a photo of Zacharevic's most iconic pieces, in Ipoh, there's a good chance you'll have his art all to yourself," Kirsty explains.

Even the food (where Penang's reputation reigns supreme) is an experience all its own in Ipoh. "The city is renowned for its street food and famous Ipoh white coffee," we're told. "Although smaller than George Town's, Ipoh also has a Little India so you also won't miss out on those spicy banana leaf meals either."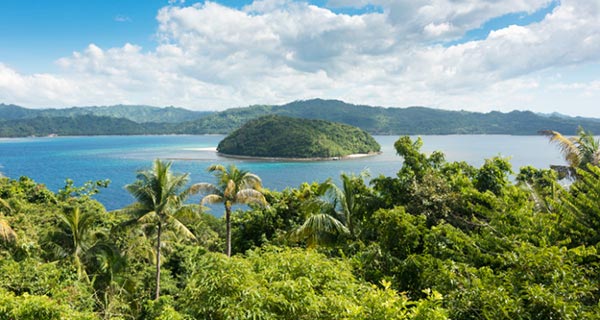 Alternative Philippines getaways: Danjugan & Siargao
Boracay in the Philippines has taken some heat for its crowds; fortunately, some bloggers offer a couple of alternatives.

There's Siargao Island south of the Philippines – "an island paradise that's far enough off the main tourist trail to be tranquil, budget friendly and stunning but also not a complete nightmare to get to," says Chris Stevens of Backpacker Banter (Twitter|Facebook|Youtube).

"The surfing island of Siargao in the Philippines boasts everything you need to kick back on island time," he explains. "From heaps of stunning beaches and tranquil lagoons to mangrove forest perfect for a SUP adventure and even world class surf.

"Even if the waves aren't your thing make sure you head to the Cloud 9 Boardwalk and watch the locals do their thing – bonus point if you head there for sunset with a beer!"

Then there's Danjugan Island – "this tiny little island just off the coast of Negros Occidental is ideal for those who want to forget about the traffic and hustle of daily life, and just enjoy swimming in deserted beaches, snorkeling in search of sharks and marine wildlife and kayak in pristine lagoons," says Margherita Ragg of The Crowded Planet (Twitter|Google+|Pinterest).

Danjugan is ideal for backpackers – the eco-friendly accommodation allows you to get really close to nature, since some of the huts are simple shelters with no walls, but sleeping under the stars makes the place feel extra special," Margherita says. "There is no wifi and only limited electricity… but trust me, with such amazing nature you won't miss social media at all!"