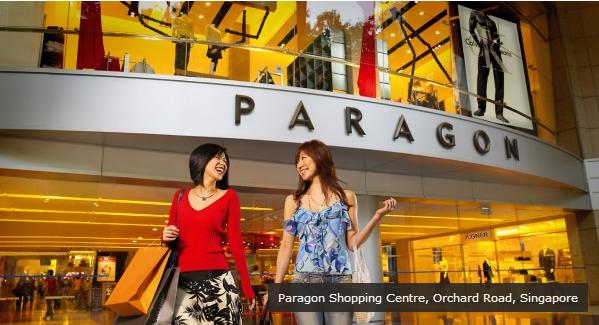 It is an undisputed fact that South East Asia is a shopper's paradise. Between high-end consumer temples along Singapore's Orchard Road and the sweaty mosh of Bangkok's weekend market, you can find pretty much anything. And by anything, I mean anything – from an Hermés Crocodile Birkin bag (Orchard Road) to an actual crocodile (weekend markets).
While buying a live crocodile would make for an excellent travel tale, most young ladies would find the Birkin infinitely more exciting, not to mention more practical for carrying personal effects. To expand upon this motif: the entire contents of Borneo's jungles pale in comparison to, say, the window display of the Chloe store in Bangkok's Siam Paragon. It's not that I, nor shoppers like myself, don't like nature and natural things, there's simply no contest between a real python that might choke you to death and a Python Marlowe Bag that will only injure your credit card.
So let's start with Bangkok. Generally it's not the first place you'd associate with high fashion, but thanks to an explosion of high-end malls along Sukhumvit Road, Bangkok shopping is no longer limited to market stalls. The best thing about this is you can buy a Gucci bag at Erawan, pray for your immortal soul at the Brahma shrine out in front store, zip across the road to Zen for locally-designed couture then wander down the road to Siam Square and buy a garbage bag full of clothes for $10 USD. A world where luxury goods, Hindu gods and no-name bargains can co-exist with such harmony is a world I want to spend money in.
In Kuala Lumpur, expect even more temptation – thoughtfully presented to you in malls the size of Monaco. Suria KLCC next to the Petronas Towers has six levels of stores spread over 1.5 million square feet. There's no way any mere mortal can figure out what's going on here, but for the convenience of your creditors, all the most expensive stores are in the middle on the ground floor. Tiffany & Co, Chanel, Hermes, Montblanc – all as accessible as Aunty Anne's Pretzels.
Over in Manila, shopping is elevated to the practice of 'malling'. If 'malling' sounds like an adventure sport, that's because it is. Malls in Manilla are like compound malls – made up of several lesser, normal-sized malls. SM Mall of Asia is like some sort of scientific experiment to collapse the universe under the weight of shopping – perhaps that's what they're working on over at the Nido Fortified Science Discovery Center, which is also onsite. Offering 4.2 million square feet of mall, you need a Sherpa and Google Maps to even think about escaping this place alive, much less with enough money for the bus ride home.
Lastly and perhaps most fondly: Singapore. Singapore is a fairly beige destination, but on my most recent visit I had a late-onset epiphany – it's all about shopping! While escaping the heat I ended up in Ion Orchard, which looks normal enough on the surface, but is actually part of an immense rabbit warren of expenditure that links to almost every single mall on Orchard Road and no doubt to some in Narnia. I discovered I could walk all the way through these underground passageways to my hotel without ever having to be more than five feet away from personal bankruptcy.
It sounds ludicrous to travel to South East Asia – a 'cheap' destination – and then spend the equivalent on one shoe as you spent on your entire holiday, but the beauty of buying luxury items is that they're 'investment pieces'. You will hear many otherwise sane people use this term in an attempt to rationalize dropping a month's salary on an accessory, but it's true.
As fun as it is to haggle for a 20 baht discount in a fight to the death over Thai fisherman's pants, a real consumer can experience almost complete enlightenment walking out of Tiffany with that little blue box because it's something they will treasure forever – the box and the thing inside it.
Bek van Vliet is a freelance travel writer and blogger living in Bangkok, with her 2 cats.