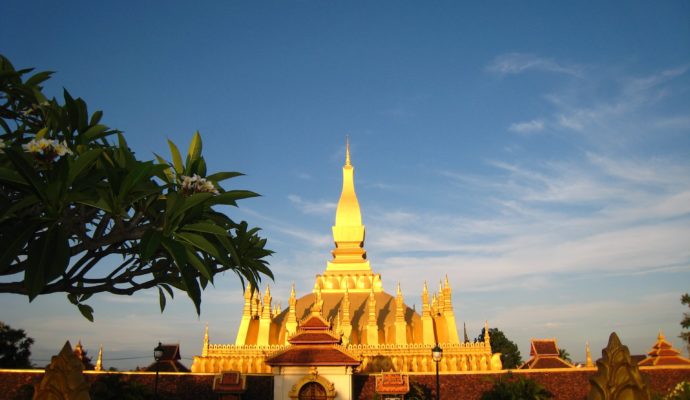 That Luang Stupa
Vientiane Capital, Lao PDR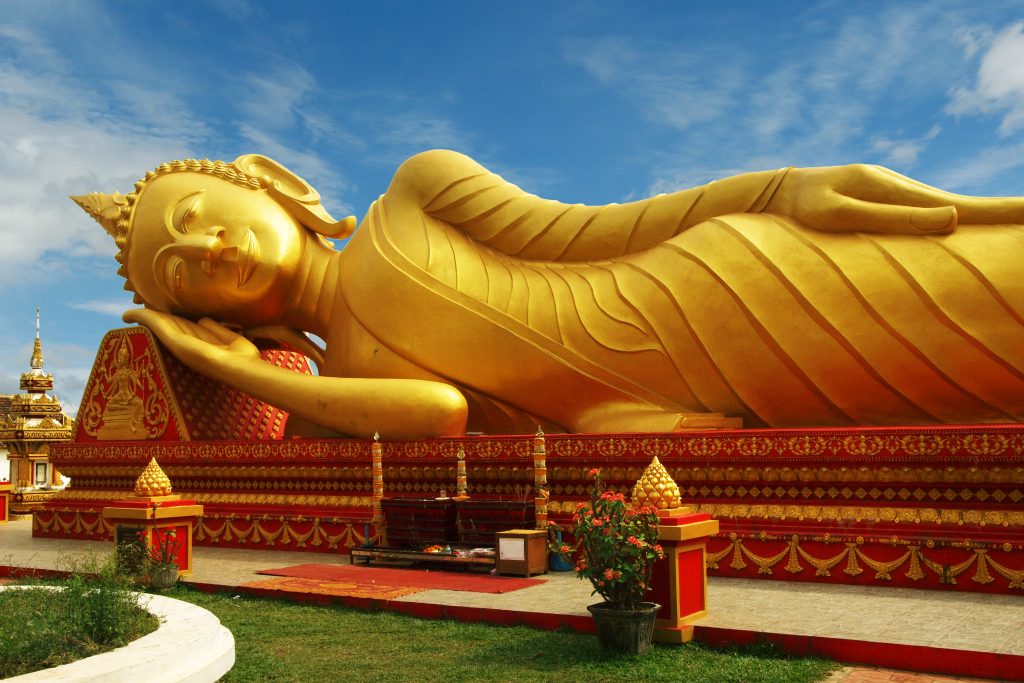 The holiest site in the Laos capital Vientiane, the gleaming, angular stupa of Pha That Luang dates from 1566 CE. The temple rose from the site of a 13th-century Khmer temple to house a relic from the Buddha—but has fallen and revived several times in the face of war and conquest. 
The present That Luang is a national symbol of the Lao peoples. The 44-meter stupa is coated in some 500kg of gold leaf. A high-walled cloister surrounds the stupa, each side spanning some 85 meters in length.
Devotion to That Luang reaches its peak on the full moon of the 12th lunar month (around November). The festival known as Bun That Luang draws hundreds of thousands of devotees from all over Laos to participate in almsgiving, Lao games, and candle-lit processions.