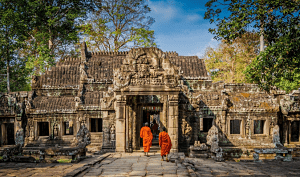 Welcome to the final feature in the Meanwhile in ASEAN series, where we explore all the best sunshine-getaways to warm up this winter. So far, we've covered eight hot destinations around southeast Asia, in search of the best local activities and adventures, running from January to March.
Get your sun hats ready, as we conclude our sun-seeking tour with Cambodia and Malaysia, to help you choose your favorite southeast Asian winter-escape.
Cambodia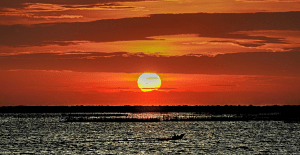 From ancient temples to underwater paradises, Cambodia's natural beauty leaves an unforgettable impression on all who visit this incredible country. From January to March, temperatures in Cambodia rest at a pleasantly warm 26 – 29 °C, providing the perfect amount of sunshine to enjoy outdoor activities. The infectious Cambodian charm, local people, and relaxed pace of life provides visitors with a warm welcome that's impossible to resist.
For a taste of local culture, significant religious festival – Meak Bochea Day held in February, provides a wonderful insight into local Cambodian traditions. Meak Bochea acknowledges the last sermon given by Buddha, which outlined the three standards at the heart of Buddhism: do no evil, do only good, and purify the mind. We'd recommend a trip to Oudong Mountain (north of Phnom Penh) to see thousands of monks perform traditional rituals with lotus flowers, candles, and incense sticks to mark this special occasion.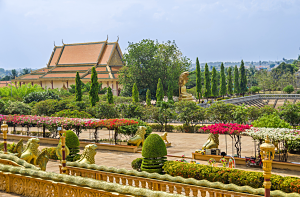 As Meak Bochea Day is celebrated throughout Cambodia, you don't have to travel too far to take part. Festivities are held at Buddhist temples in cities and towns all over the country, making it easy to join in with the festivities.
The iconic Angkor Wat in Siem Seap stands as one of the largest religious temples in the world, ranked 1st place by different well-known websites and Academies for five consecutive years, starting in 2014 as the Most Famous Archaeological and Historic Site in the World by ArchaeoMadness, in 2015 as The Most Famous Historic Site in the World by TripAdvisor, in 2016 and The Most Cultural Favorite Destination by Lonely Planet and The World's Best Tourist Destination, in 2016 by the European Council on Tourism and Trade; TripAdvisor's World's Magnificent Historic Building Site in 2017 and also in 2018 as the 1st Place of World's Best Landmark for 2018 by TripAdvisor Travellers' Choice Website. Attracting millions of people every year, its ethereal beauty and detailed architecture leaves an unforgettable mark on those who come to witness its stunning presence. Rooted in rich cultural history, the beautiful world-heritage temples of Angkor Wat offer an exquisite experience to all who visit.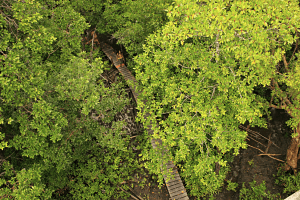 If soft-sand beaches and swaying hammocks are your idea of a winter-getaway, the southern islands of Cambodia will not disappoint. Gorgeous sea views and glittering sunsets provide travelers with a magical beach-side escape that takes relaxation to the next level. Koh Thmei's exotic Ream National Park feature a selection of animal wildlife and endangered species, that live in this protected reserve. January to March is an ideal time to visit, as large pods of dolphins swim close to the islands, giving visitors a chance to see these beautiful creatures up close.
Travel between Cambodia and Malaysia
Several airlines offer direct flights between Phnom Penh and Kuala Lumpur, making cross-travel between Cambodia and Malaysia a quick two-hour journey. For those visiting Angkor Wat, direct flight connections are also available between Siem Reap and Kuala Lumpur, taking only two hours.
Malaysia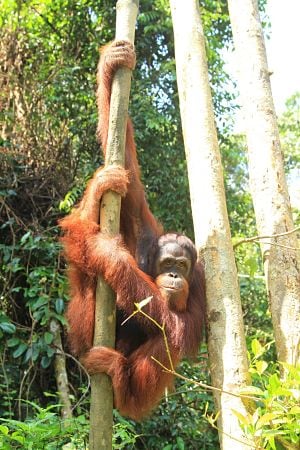 From January to March, Malaysia boasts average temperatures of 27 – 28 °C, making it an ideal time of year to visit this vibrant country.
January is a great month to check out Hindu festival – Thaipusam, a large and lively celebration in the capital city of Kuala Lumpur. Celebrated amongst the long-standing Malaysian-Tamil community, Kuala Lumpur comes to life with a show of color, food, and dance to celebrate this special event in honor of Hindu God – Lord Murugan. Batu Caves in Kuala Lumpur is considered the holiest Hindu site outside of India and draws in thousands of devotees to celebrate Thaipusam. Visitors can expect to see people in orange and yellow clothing and piercing rituals, in honor of this celebration.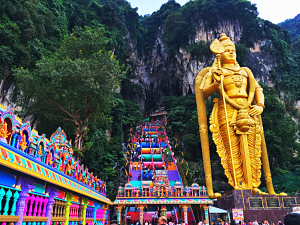 Chinese-Malaysians form the second largest ethnic group in Malaysia resulting in spectacular Chinese New Year celebrations. Festivities kick-off at the beginning of February and run for a total of two days. Elaborate decorations, colorful costumes, dragon dances and fireworks create an unforgettable experience for all those who visit. Join in with festivities at the Chinese temples in Kuala Lumpur's China town area – Petaling Street, to immerse yourself in this dazzling festival.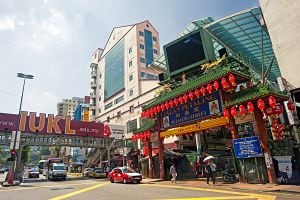 If luscious natural greenery and balmy temperatures are calling you, Borneo provides the perfect escape. A popular choice amongst animal lovers, the Sepilok Orangutan Rehabilitation Centre is a fantastic opportunity to witness orangutans living this healing sanctuary for rescued orphans. Located in the eastern part of Sabah, visitors can watch the orangutans eat, play, and relax in their natural habitat.
We hope you've enjoyed taking a virtual tour of southeast Asia for your winter-escape inspiration. Have we tempted you into booking your next trip to any of these warm destinations? Please let us know – we'd love to hear from you!