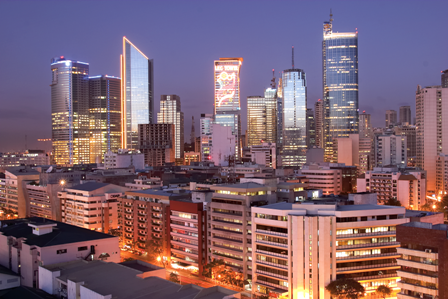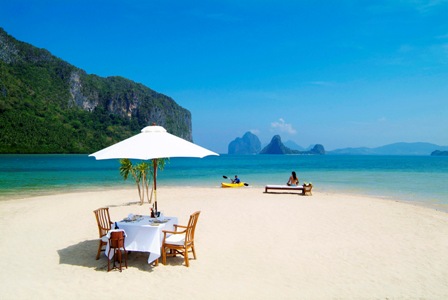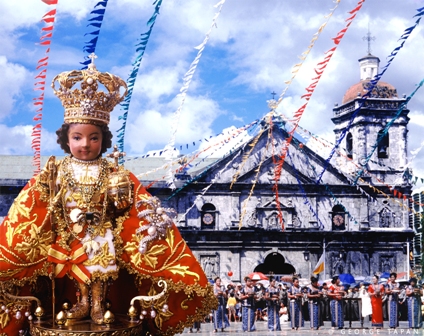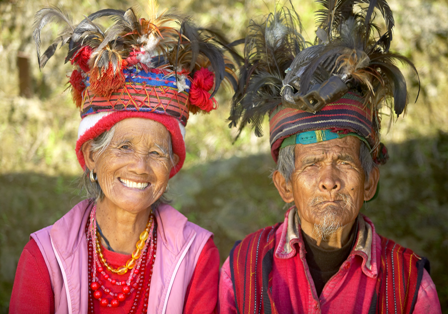 Manila
Manila is a bustling metropolis of over 12 million people offering contrasting experience s for travellers. The old historical city of Intramuros, a living testimony to Spanish heritage, and Binondo, Southeast Asia's oldest Chinatown, are reminders of the historical background of the city, while a sophisticated contemporary Asian lifestyle is to be discovered in the glitzy shopping malls of Makati business district and Bonifacio Global City. Manila Bay, with its famed Roxas Boulevard, has been turned into a glamorous entertainment area while north of the Bay a new 44 hectare development includes Entertainment City/Manila Bay Resorts, a huge complex of luxury resorts, shopping malls, casinos and entertainment attractions due to be completed by 2016. Until then, MICE, conferences and conventions mostly take place in Manila; at SMX Convention Centre, the largest centre of its kind near the Mall of Asia, and at the Philippine International Convention Centre, Asia's first convention center built in the 70s, but still an impressive structure on Manila Bay.
Subic/Clark
The Subic Bay Leisure Zone, a 37,000-acre virgin triple-canopy rainforest with wildlife and rare marine life, is a destination one should not miss. The former U.S. Navy Facility was vacated in 1992 and is now among Asia's emerging tourist destinations.
Subic Bay is a vacation lifestyle destination that combines breezy verdant mountains with breathtaking seascapes. It is known for its untouched canopy forest, home to some of the country's endemic flora and fauna species. Its community continues to preserve and protect the bay, its surrounding forests, and its flora and fauna. Interesting sights are its resident eco-tourism theme parks, the Ocean Adventure, the country's only open-sea marine park, the Zoobic Safari, and the Pamulaklakin Nature Park, home to the indigenous Aetas who once trained the U.S. Navy in jungle survival tactics. The Subic Bay Exhibition and Convention Centre (SBECC) has a total floor area of 12,000 sqm, making it the biggest convention area in Central Luzon. It is only 30 minutes away from Clark Airport and two hours from Manila.
Similar to Subic, the Clark Special Economic Zone was a former U.S. Air Force Base and has long been the principal aviation center of the Philippines. Clark is home to the country's future premiere gateway, the Clark International Airport, which boasts of increasing budget flights and flight destinations to key cities in Asia and the Middle East.
Aside from the popular Fontana and Mimosa Leisure Parks, duty–free shops, and excellent golf courses, Clark also hosts one of the largest annual hot air balloon festivals in Asia.
Boracay
Renowned as one of the most beautiful beaches in the world, Boracay Island, located in the group of Western Visayas Islands, has developed world-class infrastructure over the last five years with international chains establishing resorts along the four kilometre 'White Beach', a name derived from its powdery white sands running down to crystal blue waters. Boracay is the go-to place for travellers who want to mix relaxation and adventure, party and rejuvenation, and tranquillity and action. In addition to Shangri-La, Wyndham and Best Western hotels, the Island is home to some 140 other outlets of all sizes – one or two integrated resorts comprising 1,500 rooms and hotel residences. Air connections to Boracay are available through nearby airports in Caticlan and Kalibo, which can take larger aircraft.
Cebu
A premier destination for seaside tourism since the 1980s, Cebu has the best infrastructure in the country after Manila. The main island and its 167 islets were the first archipelago to be discovered by the Spaniards back in 1565. Many historical structures remind visitors of Cebu's long and colourful history. Originally a trading port, Cebu is today an important tourism destination thanks to its busy international airport, which links to most capitals in Southeast Asia, as well as the presence of many international hotel chains (Marco Polo, Marriott, Mövenpick, Radisson and Shangri-La among others). Many of these are located in the resort area of Mactan Island, halfway between the airport and Cebu City. The island is a paradise for snorkelling, diving and water sports. For incentive groups and business travellers, hotels with large event and accommodation capacities make the island a perfect MICE destination. For large conventions and exhibitions, the SMX Convention Center Cebu is set to open in 2017.
Davao
The largest urban centre on the island of Mindanao, Davao is a gateway for eco-tourism while it retains the function of an administrative and trade centre for the entire southern region of the Philippines. The city is near to popular attractions such as Samal Island with its white sand beaches, and the country's highest peak at Mt Apo – an ideal place for trekking and the natural sanctuary of the rare Philippine eagle. It also has a range of international accommodation making it the most convenient location for MICE activities. SMX Davao Convention Centre is the largest and the first privately owned and managed facility in the south. It is also the biggest outside the Manila area. It is integrated to SM Lanang Premier Mall. Opened in 2012, it has already hosted over 350 events including international gatherings such as the International Film Expo and the World Food Expo (WOFEX).
Puerto Princesa
This laid-back town is the capital city of the emerging tourism destination of Palawan, well known as a diving paradise (Tubbataha Reef) and famous for the Puerto Princesa Subterranean River National Park listed as a UNESCO World Heritage site and one of the New 7 Wonders of Nature. Puerto Princesa has the reputation for being one of the greenest and cleanest cities in the Philippines. In the last 20 years, new luxury and first class resorts have been developed along the coast with the largest convention and conference facility being the Skylight Convention Centre at the Skylight hotel.
Vigan and Laoag
Located in North Luzon, Vigan is the Philippines' best preserved historical town with hundreds of beautiful Spanish mansions still visible today. It has the status of an art capital and, as such, has seen the emergence of many boutique hotels installed in patrician mansions in the city centre. Vigan is ideal for a small incentive luxury group with prestigious evenings being organised in private mansions or even in museums.
Adjacent to Vigan is Laoag, a bustling city strewn with ancient landmarks and old-world charm. Aside from its heritage sites, Laoag is also the gateway for the region's famous sand dunes and beaches. It is best for both incentive groups, and larger conventions of up to 1,200 pax, which can be held at The Plaza del Norte Convention Center.