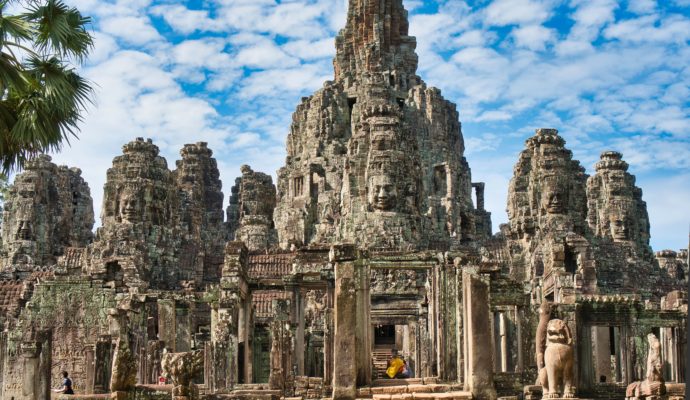 Bayon Temple
Siem Reap, Cambodia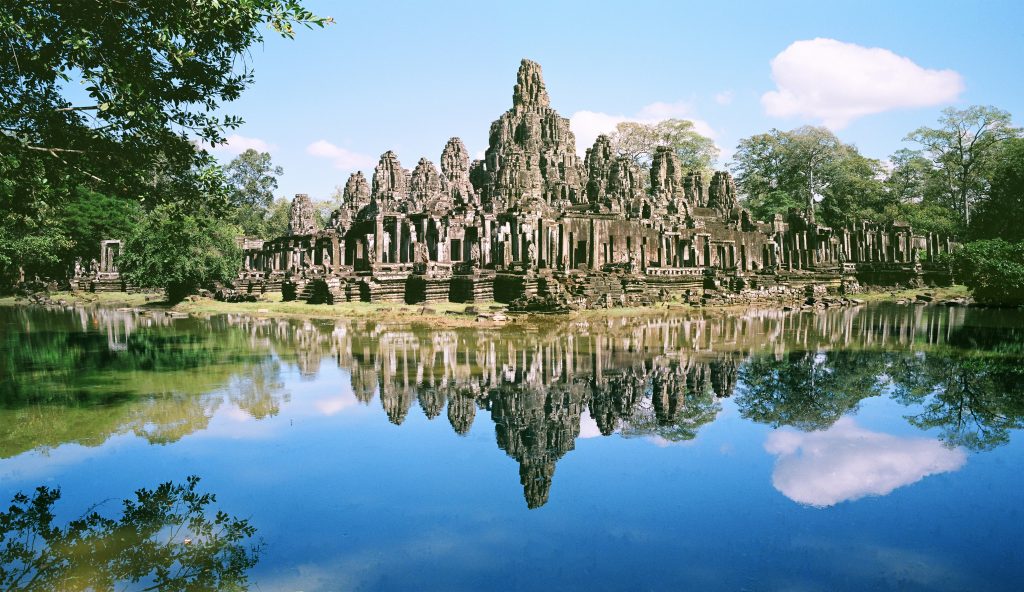 216 massive, mysteriously-smiling faces stare out from the 54 towers atop Bayon: the final legacy of the 12th-century King Jayavarman VII, whose conquest of the Cham and expansion of the Khmer Empire cemented his reputation as one of Southeast Asia's greatest monarchs.
Bayon's present ramshackle state may be a faint shadow of the grand temple-mountain Jayavarman envisioned, but its grandeur shines through in other ways. Battles fought by the Khmer army, scenes from Khmer daily life and events from Hindu mythology unfold as bas-reliefs over several gallery walls some 1.2km in length.
All of these pale before the face towers, whose features are rumored to be those of Jayavarman himself. Restoration works have closed access to the upper level (and the face towers) to tourists till 2022. That hasn't dimmed Bayon's power, thanks to the lower-level sculptural detail and the enigmatic heads still watching overall.