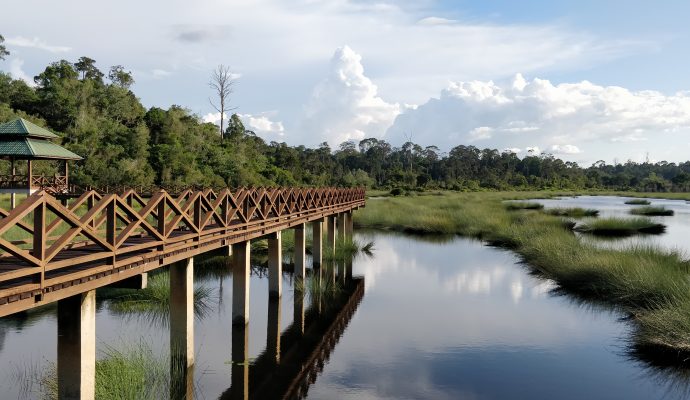 Luagan Lalak Recreational Park
Labi, Belait District, Brunei Darussalam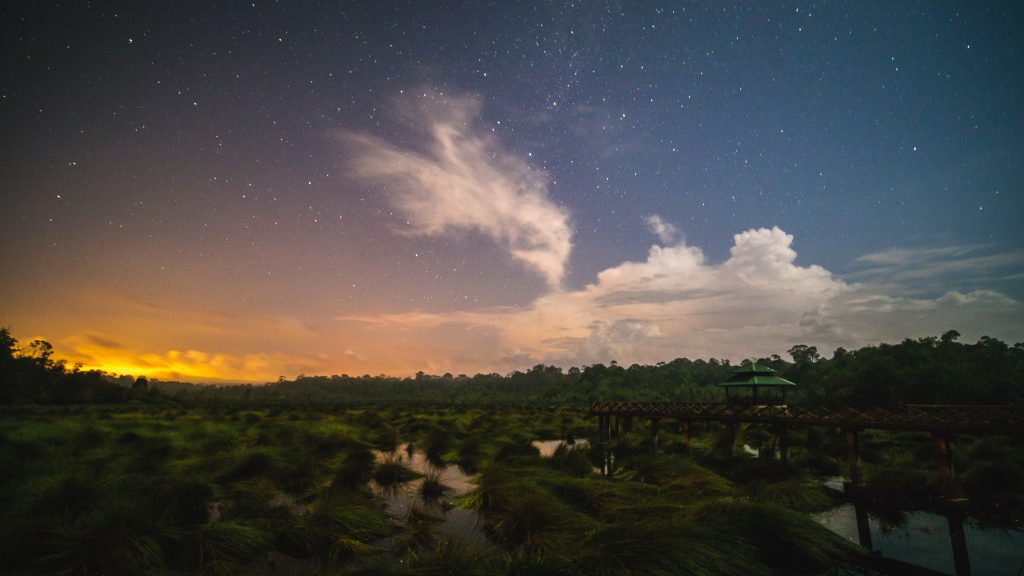 The 270 hectare Luagan Lalak Forest Recreation Park, located in the Belait District, represents a rare natural feature in Borneo. Consisting mostly of a freshwater swamp, Luagan Lalak's waters recede in the dry season to reveal a field of Lepironia sedges.
Visitors to the Labi Hills Forest Reserve (of which Luagan Lalak is a part of) gravitate to the Recreation Park area to catch a sunrise or explore the footpaths around the Park grounds. A network of wooden walkways leads to a 200-m wooden bridge spanning the local lake, a favorite spot for photographers and visitors who want to take in the local atmosphere.
The local ambiance varies depending on the season—the riot of plants in the dry season stands in marked contrast to the mirror-like waters of the undrained swamp in the rainy season.
Luagan Lalak Forest Recreation Park is not accessible by public transportation—private rented cars can make the trip from Bandar Seri Begawan in a little over an hour. After that, make your way to the Teraja or Mendaram Longhouses for an immersive introduction to the Iban tribe residing in the forests of Labi, and for a rainforest adventure to the Waterfalls.