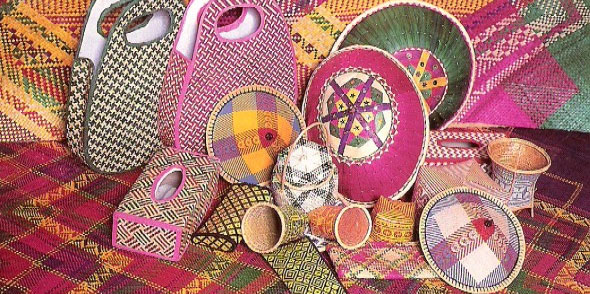 Hunting for bargains in Southeast Asia is an experience, so start your hunt today. You can find great deals on everything from clothes, bags, accessories, antiques, to electronic goods, handicrafts and hard-to-find collectables. You can find them at malls, markets and shopping streets. Prepare to haggle in a friendly way, which is all part of the bargain-hunting experience.
Brunei Darussalam: From malls to small stalls, Brunei offers bargains. Handicraft hunters can head to the Arts and Handicraft Training Centre on the banks of the Brunei River. You'll find handcrafted items including bracelets and jewellery, boxes, gongs, miniature canons and napkin rings made of brass, bronze, and silver, as well as jong sarat, a traditional garment woven with silver and gold thread. The Mall, within the Abdul Razak Shopping Complex presents several "Two Dollar Shops", where you can pick up souvenirs items such as key holders, mugs, and T-shirts, along with books. Source: borneo-brunei.travel, bruneiresources.com (picture above).
Cambodia: You can find great deals in Siem Reap and Phnom Penh. Siem Reap displays inexpensive silk tablecloths, cushion covers, and purses for les than USD 40. In Phnom Penh, visit the Russian Market for USD 6 silk blouses, shirts, brightly coloured purses, and ikats (sarong), as well as curios, CDs, and souvenirs such as miniature Buddhas, wood carvings, betel-nut boxes, silk, silver jewellery, and musical instruments. Inexpensive fabrics can also be found, which you can take to a local tailor for a nice suit. At the Central Market, look for low-priced jewellery, gold, electronic goods, books, wooden compasses, clothes, and flower arrangements. Source: Virtual Tourist.
Indonesia: Bargain hunters can find plenty of deals in the archipelago. Yogyakarta offers a wide range of inexpensive batik, especially inexpensive caps, clothes, and shoes, as well as antiques. Sanur presents plenty of souvenirs at the numerous shops on the main street, and deals can be found at the "Art Markets" at the Sanur Beach Market and the Pasar Sindhu Art Market. The maze-like Shindu Beach Market and Jaya Kesuma Art Market have several stalls selling inexpensive T-shirts, sarongs, and woodcarvings. For those spending time in Solo and looking gold, try the southern edge of the alun-alun, which sells reasonable pieces at Chinese shops. Source: Lonely Planet.
Lao PDR: Vientiane presents the best place to pick up discount cotton and silk goods, ethnic handicrafts, jewellery and couture-quality textiles. Don't miss the Talat Sao Morning Market, which is open all day. They mostly sell household goods, fabrics, and odds-and-ends, while upstairs is dedicated to gold jewellery. The city's main shopping streets around the Nam Phu Fountain area are lined with shops offering good deals on locally produced silk-and-lace items and second-hand books. Those heading to Luang Prabang will find streets loaded with shops selling local handicrafts – especially woven cotton and silk items – and the Night Market features all sorts of bargains being sold by various ethnic groups. In the country's far south, Champasak, you can find good prices on local handicrafts such as woven silk items, silverware, jewellery, and antiques. In the province's coffee-growing Bolaven Plateau, you can purchase fresh organic coffee at a great price. Source: Visit Mekong.
Malaysia: Malaysia is loaded in great bargains for a variety of goods. Bookworms can uncover great finds at great prices, with BookXcess' selection leading the way. Fashionistas in Kuala Lumpur will find great deals on non-label items at Berjaya Times Square Shopping Mall, which is packed with boutiques selling affordable shoes, clothes, accessories, bags, and other fashionable items. Low-priced electronic items are available at Low Yat Plaza in Bukit Bintang, where some 500 stores peddle electronic products such as mobile phones, lap tops, games, tablets, cameras, and IT accessories. Souvenirs and handicrafts hunters should head to the Central Market, the home of key chains, figurines, T-shirts, shoes, unique timepieces, household decorations, bags, and local handicrafts. For knick knacks, try the weekend flea market at Amcorp Mall with loads of stalls selling books, toys, leather shoes, old cassettes, records, CDs, movie posters, coasters, figurines, collectible beer mugs, and lamps. Source: Expat Go Malaysia.

Myanmar: Myanmar's discount haven in Yangon, Bogyoke Aung San Market (picutred above), hosts more than 2,000 shops. The ground and first floor's antique stores offer old coins, banknotes, stamps, and war medals. You'll find bargain jewellery shops, filled with great deals on Burmese jade and rubies in the middle of the market, while the remaining shops are packed with handicraft shops dealing in lacquerware, puppets, slippers, shoulder bags, and travel gear, as well as galleries showcasing the work of local artists, all at great prices. Source: Beers and Beans, Wikipedia (picture).
Philippines: Plenty of places in the Philippines present great bargains. Manila's Divisoria, Baclaran, Tutuban, Parañaque's, and "The Ruins" offer some great deals on just about everything. Market stalls also offer great prices, but you should know the art of tawad (haggling). The Divisoria, known for its street stalls and thw 168 Mall, is a winning lottery ticket for bargain hunters seeking clothes from chiffon pleated dresses to T-shirts. Greenhills in San Juan City opens the way to wall-to-wall stalls peddling everything including South Sea pearls. Between Divisoria and Greenhills sits the Quiapo Market, with a range of reasonably priced products at such as clothing, shoes, jewellery, souvenirs, toys, and bags. Early risers will find the best prices, as a merchant's first sales are considered good luck. Sources: It's More Fun in the Philippines, Trip Advisor.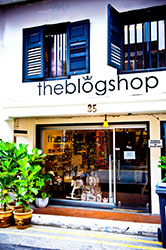 Singapore: Singapore is a shopping paradise year round, with the most significant sale event on its calendar being the "Great Singapore Sale", which takes place from end of May to July. Dotted throughout the island are shopping precincts of world-class malls, outlet malls, quaint shops and even a 24-hour mall if you need to pick up a souvenir at the last minute. Begin with Orchard Road, the iconic shopping belt in downtown Singapore lined with international brands, flagship stores, malls, hotels and dining options. Funan Digitalife Mall, one of Asia's leading IT shopping malls, features loads of great deals, with outlets selling value-for-money electronic products at competitive prices. The Mustafa Centre in Little India is a favourite for it sells everything from clothes, luggage, watches, jewellery, to food, toiletries, and it even houses a pharmacy, money changer and restaurants; especially for those prefer late-night shopping. Bugis Street presents an upgraded flea market with almost 800 shops, and is the largest street shopping location in Singapore offering bargains galore. Off the beaten track, head to Haji Lane or Tiong Bahru for quaint shops that showcase carefully curated items. Source: Yoursingapore.com.
Thailand: Bangkok is loaded with bargains. Start at MBK with floors filled with great deals on everything under the sun: mobile phones, electronic games, clothes, souvenirs and much more. The exhilarating, chaotic and lively Chatuchak Weekend Market is a must-go, selling items, collectibles like suits of armour and vinyl records, and oddities that are best left in Thailand, such as animals. Night time shoppers will find amazing deals on Khao San Road, and the Patpong and Silom Road area. What's available? Just about everything you want. Bring an empty suitcase to fill with your deals, but be prepared to bargain. Pantip Plaza presents seven floors of IT shops that sell computers (new and used), electronics, and even hard-to-find camera lenses. Don't forget to hit Pratunam for great prices on clothing, and Chinatown is filled with deals on gold, martial arts weapons, and clothes. Source: Bangkok.com.
Viet Nam: Ho Chi Minh City is Viet Nam's home of great bargains. Saigon Square features a wide range of inexpensive branded clothing, and those seeking shoes, head to Ly Chinh Thang Street, which offers large sizes, and the slightly more expensive Ben Thanh Market, which also presents an array of handbags and luggage to haul your purchases home. Need a cheap watch? Go to Binh Tay Market. For handicraft seekers, visit An Dong Plaza and Ben Thanh Market for the best deals. If antiques are on your shopping list, venture to Le Cong Kieu Street near Ben Thanh Market to find old money, stamps, and war memorabilia. If you're looking for a well-tailored, inexpensive suit, purchase your favourite fabric on Hai Ba Trung across from Tan Dinh Market or at the Soai Kinh Lam material market, and take it to a tailor. Source: XO Tours.