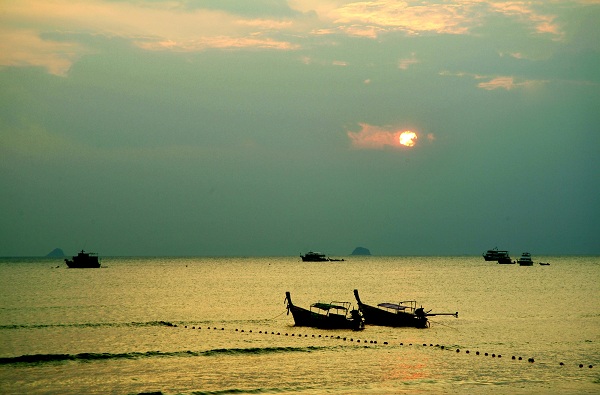 Once we step outside Bangkok and the modern speed of city life, we experience the real Thailand, the land of smiles. The Thai way of life is slow in origin; we live slowly in accordance with the time and with the seasons, the true speed of life. Slowing down your travels allows you to spend more time in one place and truly experience what life is like for the locals there. Embrace this opportunity to explore a new culture, enjoy the food, learn about the customs and mingle with the local people. This is particularly easy in Thailand where the food is delicious and the locals are so friendly. Staying in locally owned hotels, utilizing local guides and transportation is a great way to help support the local economy.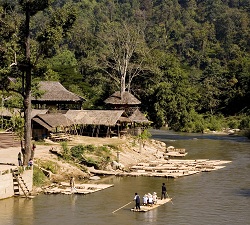 One future holiday travel scenario is that of 'slow travel' where air and car travel are rejected in favour of forms of transport with lower greenhouse gas emissions. Here are a few tips to help slow down your Thailand travels, or simply to make any trip a little more eco-friendly.
Seek Alternative Transportation Options: Train travel is easily accessible in Thailand and is a great way to see the country and interact with the locals. It is also very inexpensive and is of course more environmentally friendly as well. 
Traveling by ferry is another great alternative to flying in Thailand, and also provides some incredible scenery, when traveling to some of the islands in the South of Thailand.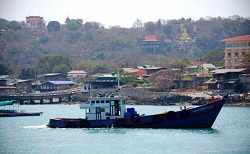 Walk: Another way to slow your travel down and make it more eco-friendly is to walk. Not only will you see and experience more, but you'll save money on taxis and transportation. During any major festival such as Songkran, the Thai New Year festival, instead of taking taxis or tuk tuks, walking is a great way to see the celebrations, not just in the city center but in other parts also.
Below four locations are highlighted as slow travel destination. Those are perfect for green, community-based and laid-back tourism, with its strong local spirit and seven national parks.
Krabi Ko Klang Ecotourism Village: Ko Klang is a small, calming island perfectly suited to those who seek utter relaxation or to really get back to nature. Its name is literally translated as 'Middle Island,' is home to one of Krabi's sizable communities. The local people seek ways to best harmonize with the island's abundant resources and natural charm. They joined forces to designate Ko Klang as an ecotourism destination. Discover their lifestyles through hands-on activities such as replanting mangrove trees, kayaking, or bird watching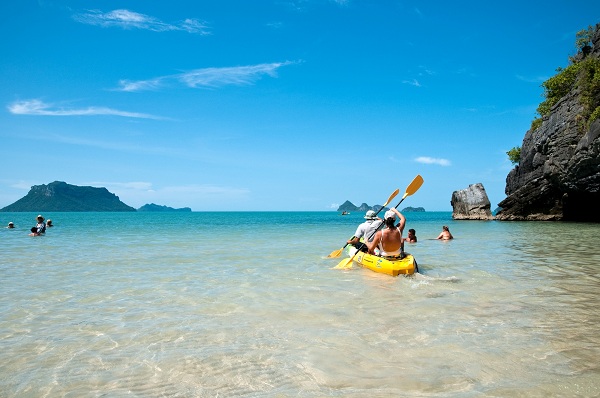 Nan province's Wiang Sa district: Located in the central part of Nan Province, Wiang Sa is not to be confused with the district of the same name in the southern province of Surat Thani. Home to some breathtaking caves, the stalactite and stalagmite formations are worth a closer look. The surrounding countryside, mountains and nature are ideal for quiet contemplative trip, but be sure to explore further afield to visit temples and take in the scenic riverside spots for picnics and allow yourself a quick dip to cool of f and play in waterfalls.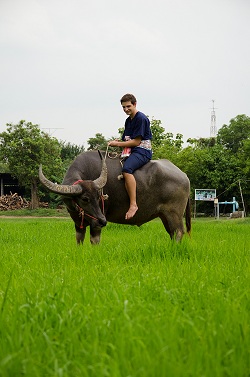 Mae Hong Son's Pai district in the North: This small riverside town in Mae Hong Son Province is a popular escape from the city, close to the border with Myanmar. For the seasoned motorbike travelers, this makes  for a picturesque journey. Motorcycles and bicycles can be rented locally although Pai is explorable on foot or from the back of an elephant too. Pass waterfalls and dense flora and fauna for a truly memorable northern experience.
Loei's Chiang Khan District in the Northeast. Chiang Khan is hugely popular with Thai tourists who make the trip from Bangkok every weekend. A bicycle is the perfect way to navigate the narrow streets and many homestays provide them free of charge. Laos is barely a stone's throw away and it is possible to enjoy a drink on the banks of the Mekong River while overlooking northeast Thailand's nearest neighbor. There are not any bars or nightlife to speak of and Chiang Khan is so sleepy that it virtually grounds to a halt at night. The strengths of Pai and Chiang Khan include their interesting local ethnic groups and lifestyles.
For more information about Thailand, please visit TourismThailand.org