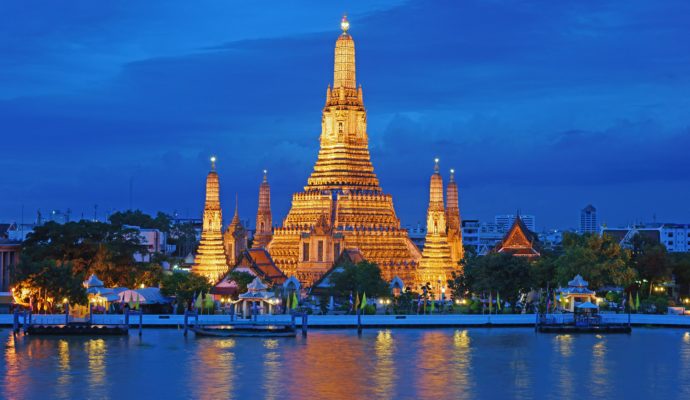 Wat Arun
Bangkok, Thailand
This temple recalls the Kingdom of Siam's rising from the ashes—the newest temple built after the fall of the last capital Ayutthaya to invading Burmese armies in 1767. Named after the Indian god of the dawn Arun, Wat Arun represents a fresh start for Siam, further underscored by the construction of the 70-meter tall prang, or grand pagoda.
The central Pagoda is Wat Arun's most notable architectural feature—a tower covered in intricately-patterned pieces of colored glass and Chinese porcelain. Visitors can climb part of the way up the prang and glimpse the Chao Phraya River, and the Grand Palace and Wat Pho opposite the river's banks.
The ordination hall is the oldest part of Wat Arun, and it houses a Buddha image that was reportedly designed by King Rama II himself.