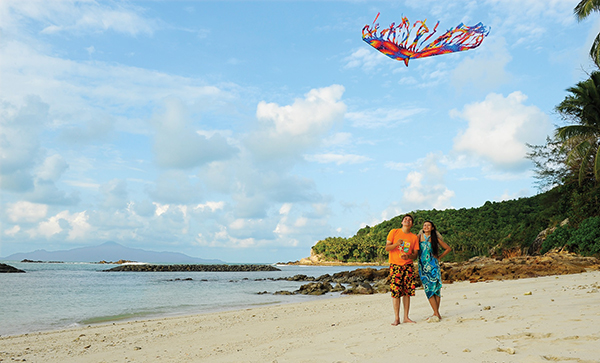 Some of Southeast Asia's most beautiful natural areas benefit from government protection; local stakeholders and government oversight have transformed these places into out-of-the-way marvels that appeal to any nature lover.
We asked a few travelers to explain their favorite nature preserves – and here's what they revealed to us:

Sultan Iskandar Marine Park, Malaysia
Teja on the Horizon's NurainiArsad (Facebook|Pinterest|Google Plus) went to Sabah, Malaysia's biggest marine park to look for dugong… but found something just as magical:
We went to Sibu Island in Malaysia's Sultan Iskandar Marine Park, in hopes to see dugong. Located in the southern state of Johor, this Marine Park is the only one of peninsular Malaysia where dugong can be found – but there is only a small population left.
We weren't successful – you would need co-operative sea conditions, not to mention patience and respect for the shy dugong herd. However, we discovered the quirkiest little island in Malaysia!
Sibu Island is a coral sand island with a lush green central lawn peppered with coconut palms – because of their feral cows and sheep! Technically they are invasive species, but the islanders are cool with them roaming around. And, although Sibu and its surrounding islands have beaches with the 'paradise island vibe', its coastline is not just sand.
The sights are varied and interesting, ranging from mangrove to dramatic redveined rocks, and from seagrass to coral reef under the sea. Unusual for an island so small!
Still low-key and non-touristy, the island nevertheless has a small number of resort options, at least one of which shows sustainability commitment (we stayed there!). The island promptly became my personal favourite!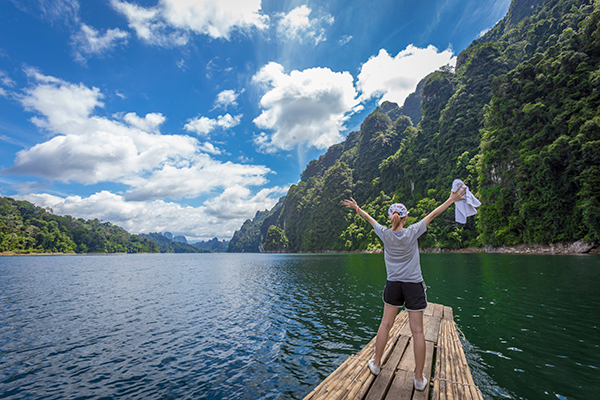 Khao Sok National Park, Thailand
Travel Stained's Shelley Lee (Facebook|Instagram|Pinterest) felt like she'd dropped off into another world when she visited Khao Sok National Park and found a mystical lake in the middle of nowhere:
Imagine falling asleep to the sound of water lapping against pontoons, a gentle rocking motion, and a peaceful night punctuated only by the sounds of wildlife in the distance. Now imagine you're sleeping in a floating raft house atop Thailand's Cheow Lan Lake, and you have one of my most unforgettable travel experiences ever.
To make it even more incredible, I woke in the morning to find that I was surrounded by verdant rainforest and unreal limestone formations that shot straight up into the sky. I spent the day jumping straight into the turquoise waters of the lake from the back of my simple bungalow and floating serenely on an inner tube.
It's also where I ate breakfast on a pontoon while scanning the rainforest for monkeys, swam in the total darkness of a cave while bats whistled eerily above my head, and ate fish caught by local fisherman.
Nestled in the heart of Khao Sok National Park, it's best to book a tour when visiting Cheow Lan Lake, since you'll essentially be stranded without one. We booked ours last-minute when we arrived at the Lake, but it's best to reserve in advance during high season. It's worth it though.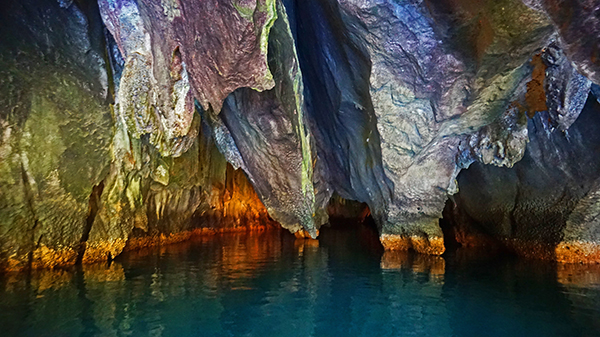 Puerto Princesa Subterranean River National Park, Philippines
Mike Aquino of Southeast Asia Time Traveler (Facebook|Twitter|Instagram) visited the Philippines' Palawan island and found a river running through it – right through an underground passageway tinged with mystery…
On Palawan Island in the Philippines, a river can be found running through an underground river into the sea.
The Puerto Princesa Subterranean River National Park sprawls over 22,000 hectares of near-pristine coastal jungle near the provincial capital of Puerto Princesa. Two rivers empty into the Park's catchment basin; the Cabayugan River in particular flows down from the Saint Paul mountain range within the park before descending into a cave.
The subterranean part of the Cabayugan River is the park's title attraction; visitors can ride a paddle-powered outrigger boat from the cave's mouth and sail about a mile into the cave, marveling at the exquisitely-shaped limestone formations within the cave and the bats and swiftlets that call the inner chambers home.
The park's trees shelter almost 200 species of birds covering all of Palawan's 15 endemic bird species. Mammal residents include long-tailed macaques (Macacafascicularis), Palawan Arrow-tailed flying squirrels (Hylopetesnigripes) and several species of bats that can be found sleeping in the caves.
Finally, the sea abutting the park contains threatened turtle species like the hawksbill turtle (Eretmochelys imbricate), which can be found feeding off the sea grass.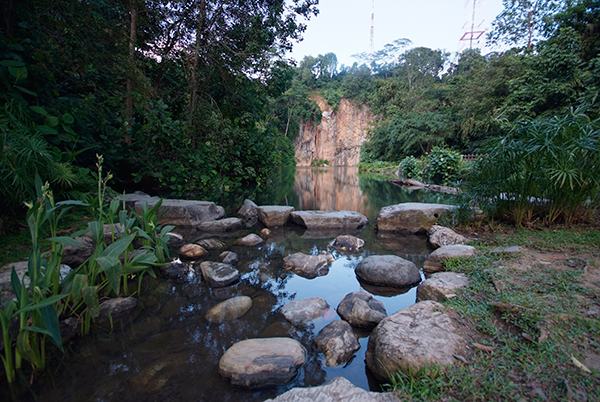 Other Amazing Nature Parks in Southeast Asia
Singapore: Bukit Timah Nature Reserve. A 163-hectare reserve stands not far from Singapore's city center, with a wealth of natural features within: the 163-metre-tall Bukit Timah Hill and its undisturbed primary rainforest, and about 40 percent of Singapore's native plant and animal life. The Visitor Centre offers a look back in time, with interactive displays about the area's history and attractions.
Brunei: TasekMerimbun. This S-shaped lake is one of Brunei's ecotourism hotspots: its surrounding sedge fields and lowland rainforests harbor hiking trails, wildlife encounters, and indigenous communities whose way of life you can observe between hikes around the area.
Laos: Nam Et–Phou Louey National Protected Area. Laos' largest national park, named after the rivers (Nern and Et) and mountain (Phou Louey) in its confines, offers one of Southeast Asia's last unspoiled rainforest experiences, best experienced via a Night Safari that ventures deep into the park via riverboat, with spotlights searching for tigers, Sambar deer and whitecheeked gibbon.
Myanmar: Popa Mountain National Park. Within a 63 square mile area that includes the extinct Mount Popa volcano, you'll find both spiritual and natural treasures waiting. Walk up 777 steps to the PopaTaungkalat Monastery at Mount Popa's peak, passing by rare monkeys and a variety of birds living along the wayside.