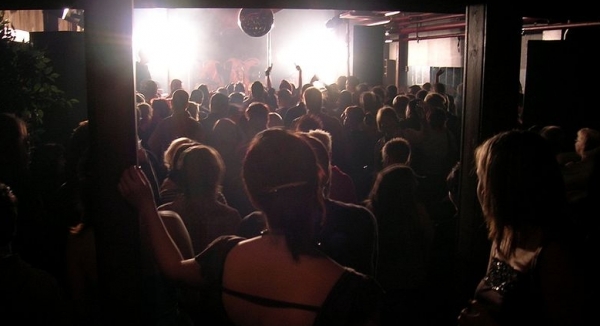 Southeast Asia has a wide range of nightlife options, and you're sure to find something to suit your taste whether you're after glamorous cocktail bars, crazy karaoke clubs, western-style discos, or local music venues.
Thailand – Bangkok/Phuket
Bangkok is a world famous party city and, there are many venues to let your hair down and shake your booty. Bed Supperclub is Bangkok's most iconic club, with its minimalist 'white room' which has super-comfortable bed seats for reclining and dining. I prefer to go early and have a delicious meal and some of Bed's specialty cocktails before the 'general public' arrive at 10pm to dance to local and international DJs. RCA is the biggest bar/nightclub zone in Bangkok and caters to all musical tastes. Club 808 regularly attracts big international DJs and live acts playing house, electro and hip-hop. I would definitely recommend going on a special night as it isn't much fun when only half-full.
Thailand's party island of Phuket has always had a bevy of bars but recently some high-end clubs have raised the standards for night-time entertainment. Designed by the team from Bed Supperclub, Sound is one of the most spectacular clubs I've seen anywhere in the world. There's a 19 meter long interactive LED screen behind the bar, which can distract from the amazing interior for a while. If you want to feel like you're in a sci-fi movie while drinking cocktails and listening to great hip-hop and house tunes then this is definitely the place to do it.
Malaysia – Kuala Lumpur
Kuala Lumpur is not quite as wild as Bangkok but it's certainly not uptight. Most of the best clubs are located in KL's 'Golden Triangle', so I recommend heading to the 'Golden Triangle' Bukit Bintang, along Jalan Ampang and Sultan Ismail – for a range of nighttime fun. The glamour club is Zouk, close to the iconic Petronas Towers and an offspring of the Singapore super-club. This is where KL's cool kids hang out, so dress well to ensure entry. The huge main room features plasma screens and state-of-the-art lighting, but there's also a stylish bar area, VIP room and restaurant in this night-time fun palace.
Singapore
The original Zouk has been open for over 17 years in Singapore and has a reputation that stretches around the world. It's an industrial-style club located in an old warehouse and is popular with the cool crowd. To party with the truly 'beautiful people' make friends with a local and gain access to the Member's Bar on the second level. Zirca is the new Singapore super-club on the block and adds elements of circus and cabaret to the usual dance club action. The interior is slickly designed and patrons are well dressed and up for fun.
Philippines – Manila
Manila is a sprawling metropolis with a variety of nightlife areas including Malate, Morato Avenue, as well as the Greenbelt and Bonifacio High Street malls. A unique option is The Hobbit House, a Manila institution having been open over 35 years. The décor is inspired by Tolkien's Middle Earth and all of the waiters are midgets or dwarves. It offers a infectious atmosphere and live music, mainly of the country and folk variety. Alchemy is a recent edition to Manila's high-end nightlife scene and features three floors, each with a different theme. The crowd is friendly and the partying gets more intense as you go higher with the music being a mix of hip-hop and trance.
Indonesia – Jakarta
Jakarta is not well-known as a party city but it actually has a wide range of great venues. X2 is the biggest club in town and is actually four separate spaces (X2, Equinox, Vintage and Ego Ultralounge), all playing different music genres so there are tunes to please all tastes. The main X2 club hosts local and international DJs playing progressive house and trance and pulls a high-end crowd while Equinox is full of friendly young hipsters and offers an eclectic music selection – from hip-hop to mambo jambo. Ego Ultralounge is an exclusive VIP space where you can dance or chill at candle-lit tables with premium cocktails or a glass of bubbly. Immigrant is a cool new club that is relaxed yet sophisticated. A good place to meet and party with fellow travelers, ex-pats and locals, it has a great view of the sparkling lights of Jakarta. My advice is to have a meal in the late afternoon, watch the sunset with a martini (or your preferred cocktail) and then dance the night away.
Stuart Clarke is a freelance writer based in Bangkok who has written articles for The Age and Sydney Morning Herald newspapers and Rolling Stone magazine.