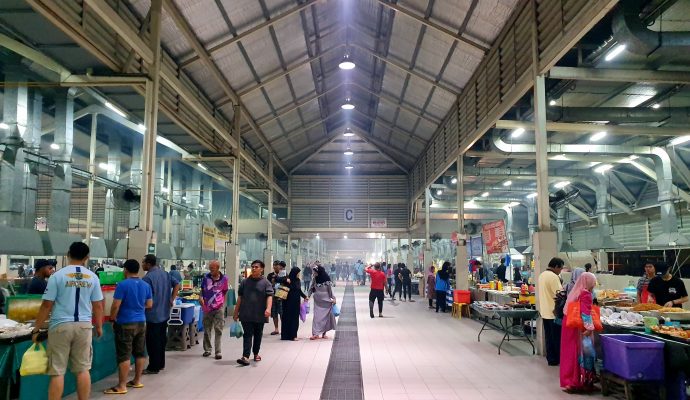 Gadong Night Market
Brunei/Muara District, Brunei Darussalam
Who says there's nothing to do in Brunei after dark? The Pasar Pelbagai Barangan Gadong—the venerable Gadong Night Market, now housed in a new 5,980sqm building— which opens nightly from 4 pm to midnight, curating the best of Bruneian food and culture in the process.
The night market is a key attraction of Brunei's Gadong commercial district—the common-folk flipside to the nearby, more upscale The Mall. Make sure to come hungry, as food is the Night Market's main draw: from local treats like roti John (a Bruneian version of a flattened burger), ambuyat (Brunei's heritage food made out of sago powder), satay (meat skewers), various grilled meats and fish, and local sweet treats such as kueh malaya (pancakes with filling), to exotic fruits like durian and cempedak (jackfruit).
Part of the fun is in watching your food being cooked right in front of you—you'll end with an utterly authentic Malay meal for no more than USD2!