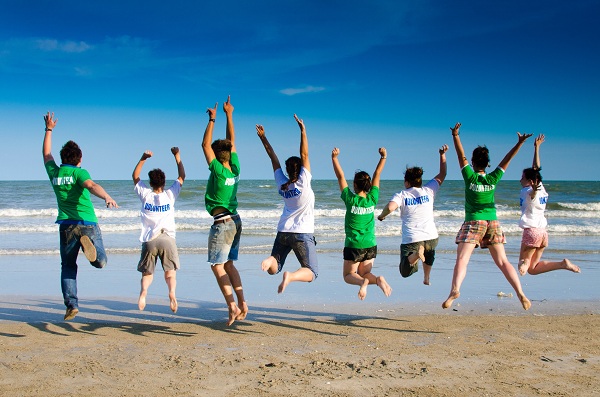 Most of the time, doing something with a higher purpose results in life-changing experiences for both benefactor and beneficiary alike. Recipients of goodwill gestures often end up with improved financial standing, better material possessions, or life experience that can help them survive; plus philanthropists get that special sense of pleasure that comes from contributing to the well-being of others.
For world-travelers looking to contribute to the greater good, the country known as the Land of Smiles has many diverse opportunities available for you. "Voluntourism," combining volunteering and tourism, is catching on in Thailand with younger travelers who are looking to make a positive contribution to the places they visit.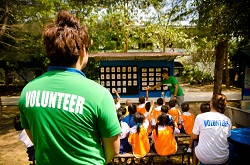 This new approach to tourism is also gaining popularity with older travelers, including retirees, who are not only eager to remain both physically and mentally active, but also to authentically engage in a "community" enterprise. Tourists of all backgrounds are now coming to Thailand to participate in diverse activities: from basic tasks like caring for wildlife or simple hands-on construction to providing highly skilled medical assistance or conducting scientific research.
There is a wide range of opportunities for every age, every skill and every person. You can get involved in teaching placements as many volunteers do, or try something completely different: work in a hilltribe village in northern Thailand; raise the profile of recycling; work with refugees or prostitutes; immerse yourself in rehabilitation; or learn what genuine eco-tourism is all about. It's up to you, your interests, your skills, affinities, and personal inclination.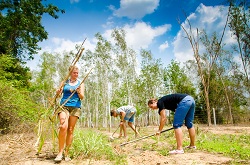 You can also choose to participate in several ventures to assist children like Project Hope and iCare Thailand who work with kids, often orphans, providing meals and education all over the country. There are many reputable, long-established organizations that you can look into and contact to make your dream a reality.
For further inspiration, TAT – together with selected partners – can provide you with voluntourism ideas which you might want to consider or perhaps use as a springboard to finding other exciting opportunities closer to your interests.See more at TheLittleBigProjectThailand.com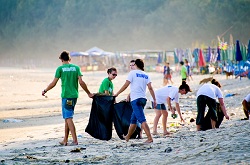 Aside from the satisfaction of helping the less fortunate, caring for the environment, or attending to animals in need, Voluntourism in Thailand provides travelers with an opportunity for a life-changing adventure. It affords thoughtful tourists the chance to connect to people at the local community level and feel authentically involved in ways that standard travel and tour packages do not.
For more information about Thailand, please visit TourismThailand.org