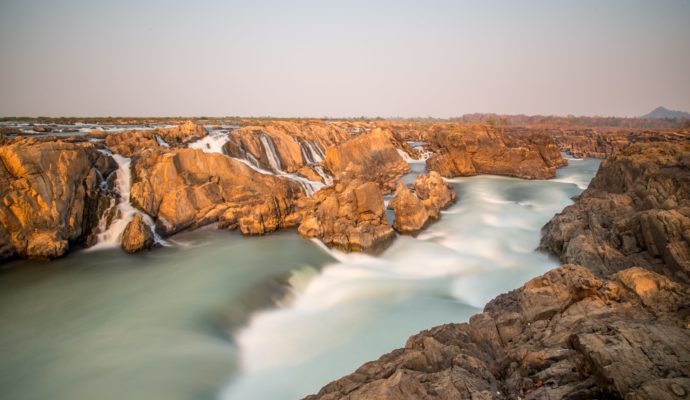 Sopheakmit Waterfall
Stoeng Treng Province, Cambodia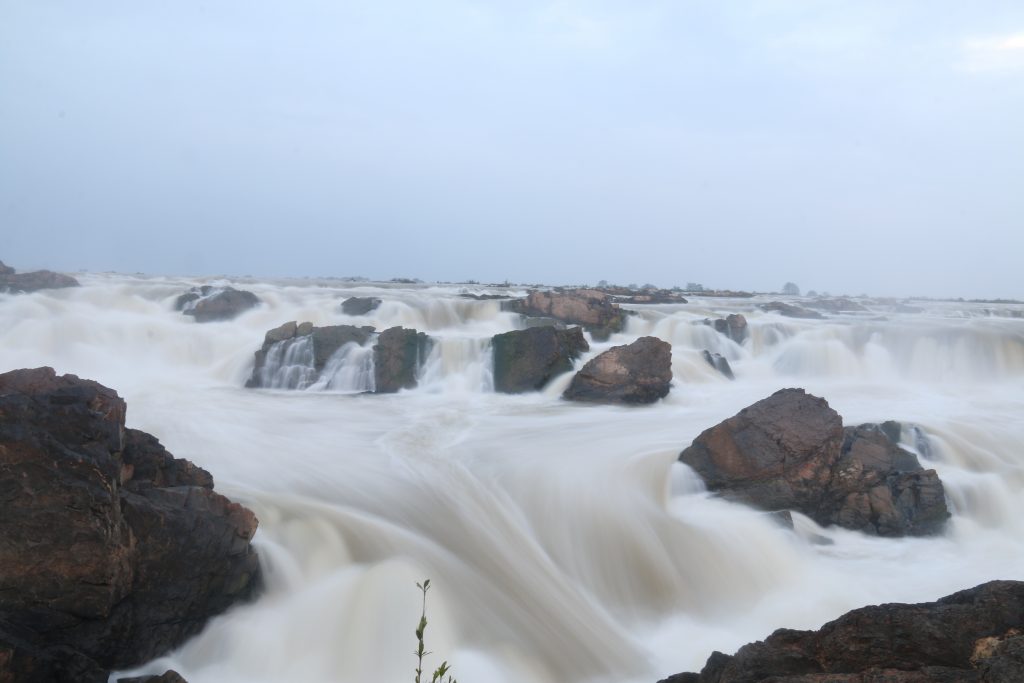 The part of the Mekong River where Preah Vihear and Steung Treng Provinces meet transform into a system of raging rapids—on the Cambodian side of the river, the Sopheakmit Waterfalls reveals the power of the Mekong, embodied in a frothing rush of water over 26 meters of limestone rocks.
The observation deck over the Sopheakmit Waterfall in Preah Vihear is easily accessible by tourists, being only 60km from Stung Treng. Come to enjoy the view, and take a meal overlooking the mighty Mekong.
Stung Treng itself has plenty to offer the adventurous tourist. Visitors to this border town can now explore a series of community-tourism-focused villages nearby, and take on the landscape with adventures like kayaking and cycling.
Historical relics can also be found nearby, such as the remnants of a French-built train line that circumvented the Mekong; and a pre-Angkorian temple called Thala Barivat.