Malaysia is known for its beaches, rainforests, iconic skyscrapers, and most importantly it's extraordinary mix of culture. But did you know the country is also home to some of the most fascinating colonial buildings, temples, and street art? Cave temples, vibrant cities adorned in murals, and architectural gems are just a few of the many art and cultural activities to experience in Malaysia. Find out more about Malaysia's art and culture with the following activities.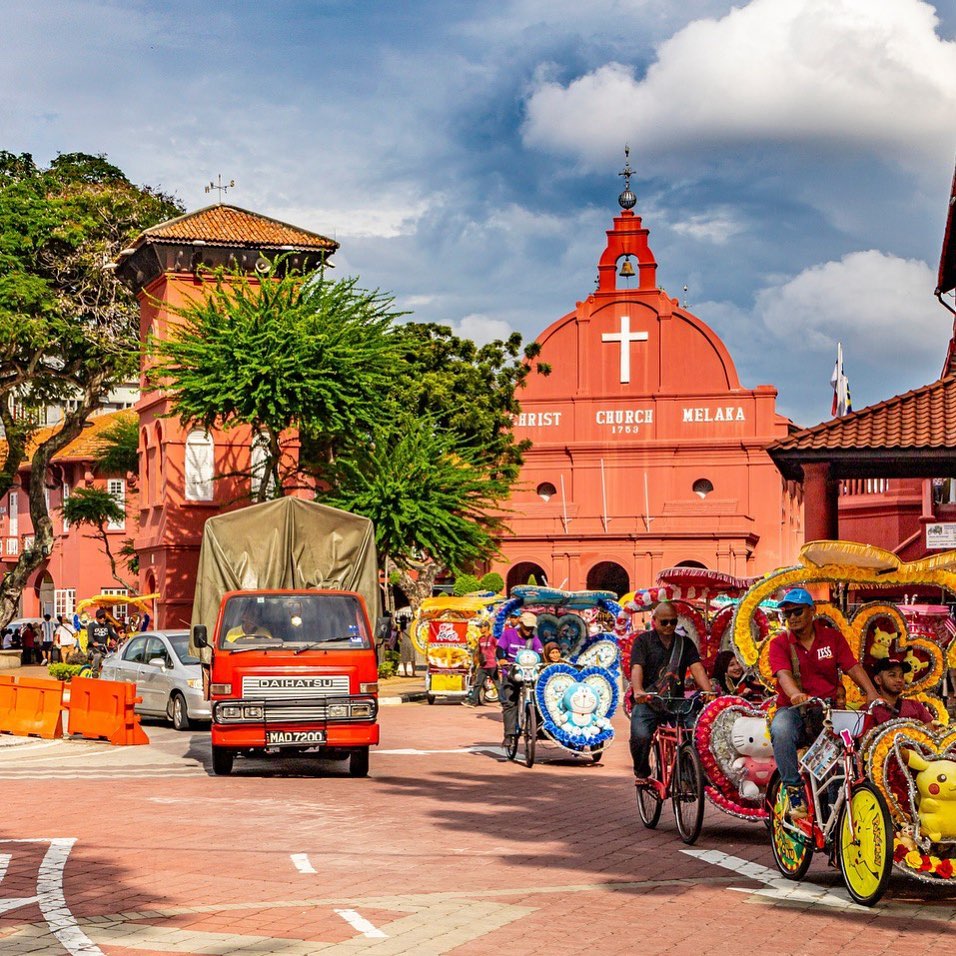 Melaka City
Melaka City is one of UNESCO's certified World Heritage Sites in Malaysia. The city preserves the narrative from hundreds of years ago with conservation and preservation of its past imprints. Melaka was once one of Southeast Asia's greatest trading ports. Here you can find Malaysia's oldest traditional Chinese temple, a coral-red Christ Church that is the oldest Protestant church in Malaysia, and a wooden replica of an original 15th-century palace, known as Melaka Sultanate Palace. When visiting Melaka City, be sure to see some of its most well-known sites, including Jonker Street, Harmony Street, and Kampung Morten, a heritage village.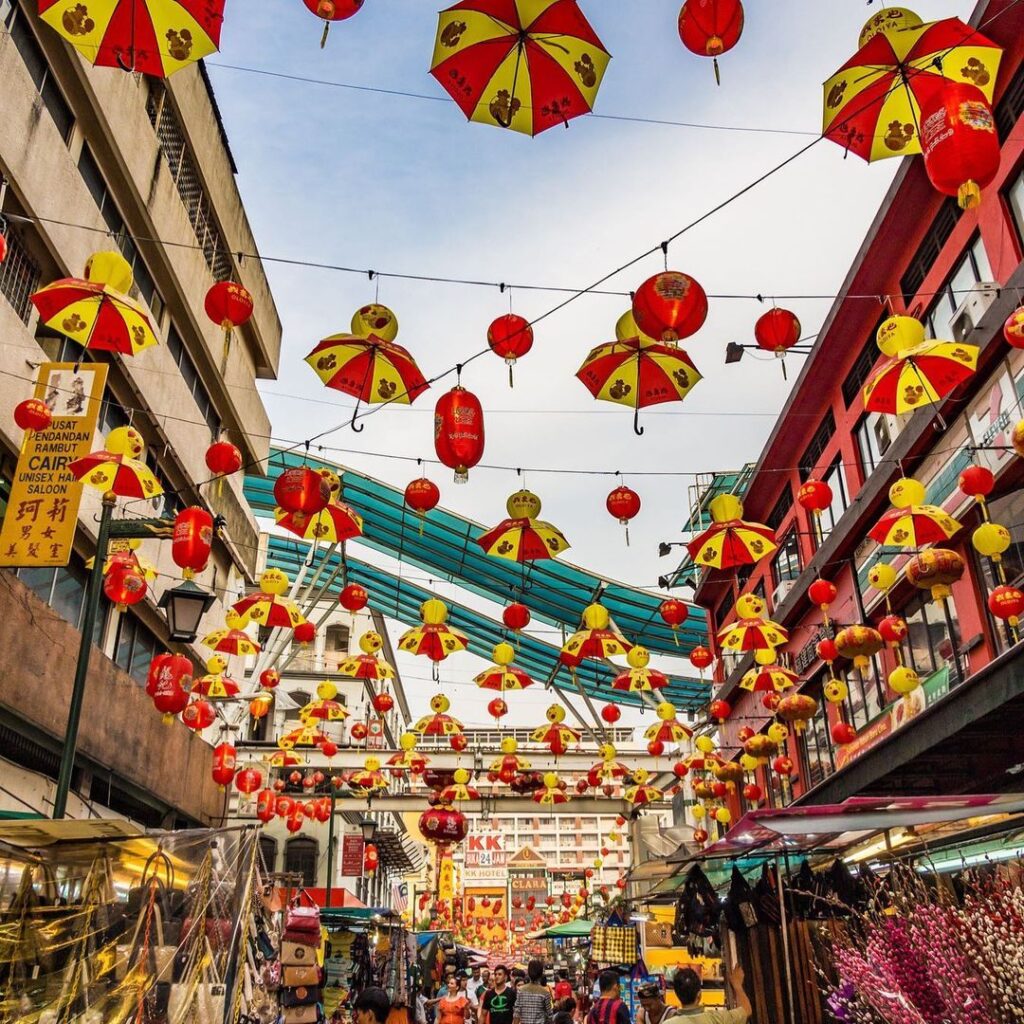 Chinatown
In the 19th century, Chinese immigrants were brought into Malaysia by the British to work on rubber plantations and tin mines. Descendents of these Chinese immigrants arrived in various waves during the 19th century, and established themselves in cities across the country.
Chinatown's bustling and vibrant city in Kuala Lumpur is home to exquisite heritage buildings and streetscapes. Locals and visitors stroll through beautiful architecture while browsing novelty items, fresh flowers, clothing, purses, shoes, timepieces, and more.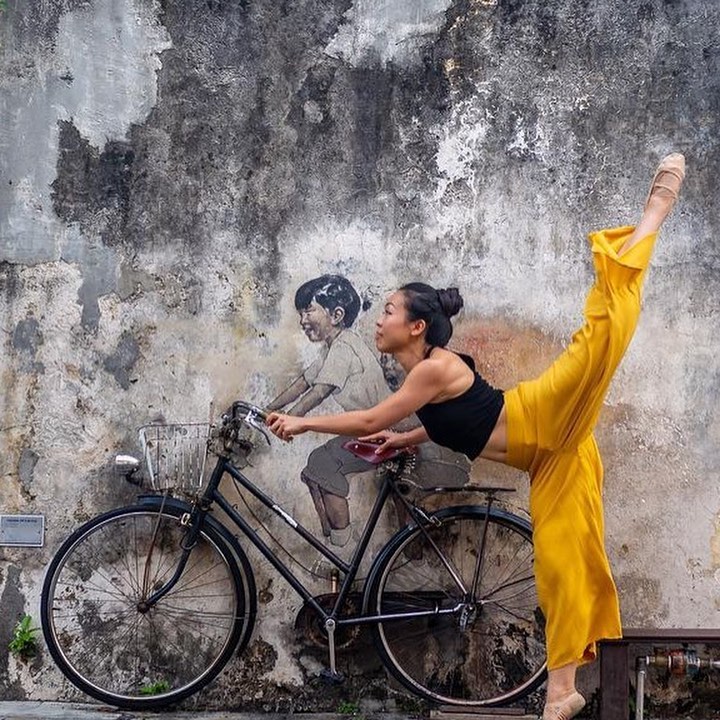 Georgetown
Georgetown is a UNESCO World Heritage Site within arm's reach of Pulau Pinang's most treasured wonders. The city is filled with hidden gems and blanketed in vibrant colored buildings with classic architecture. There are at least 12,000 buildings in Georgetown that are recognized by UNESCO, including colorful Chinese shophouses, jetties, churches, mosques, temples, and British colonial buildings. The city's history is artistically depicted in murals and art throughout the town. More than 50 iron caricatures are displayed for you to admire while strolling through this cultural city.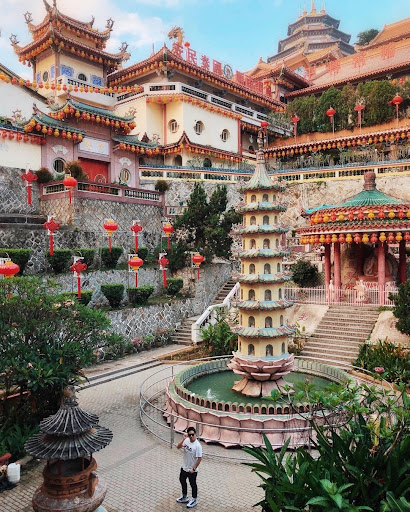 Kek Lok Si Temple
After Islam, the second largest religion in Malaysia is Buddhism. Buddhism is primarily practiced among those of Chinese descent. The architectural style of most Buddhist temples in Malaysia are influenced by classical Chinese temples.
The largest Buddhist temple in Malaysia sits on a hill at the foot of Air Itam mountain. Kek Lok Si Temple is a large pagoda with seven stories and 10,000 Buddha statues. Surrounding the temple are gardens, prayer halls, fish ponds, and stalls with religious souvenirs. The temple is home to the statue of Kwan Yin, a 36-meter tall statue of the Buddhist goddess of mercy.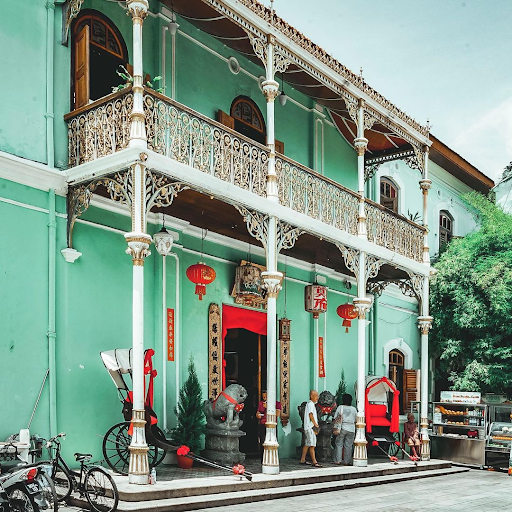 Pinang Peranakan Mansion
From over a century ago, the typical home of a wealthy Baba was recreated within the grand Pinang Peranakan Mansion. Displaying 1,000 pieces of antiques and collectibles, the mansion offers an extraordinary glimpse into the lifestyle and culture of the opulent Babas and Nyonas, a community of acculturated Chinese unique to Penang. After adopting the ways of local Malays and the colonial British, this community formed its grand lifestyle, leaving behind a legacy of antiques and cultural influences of cuisine and language.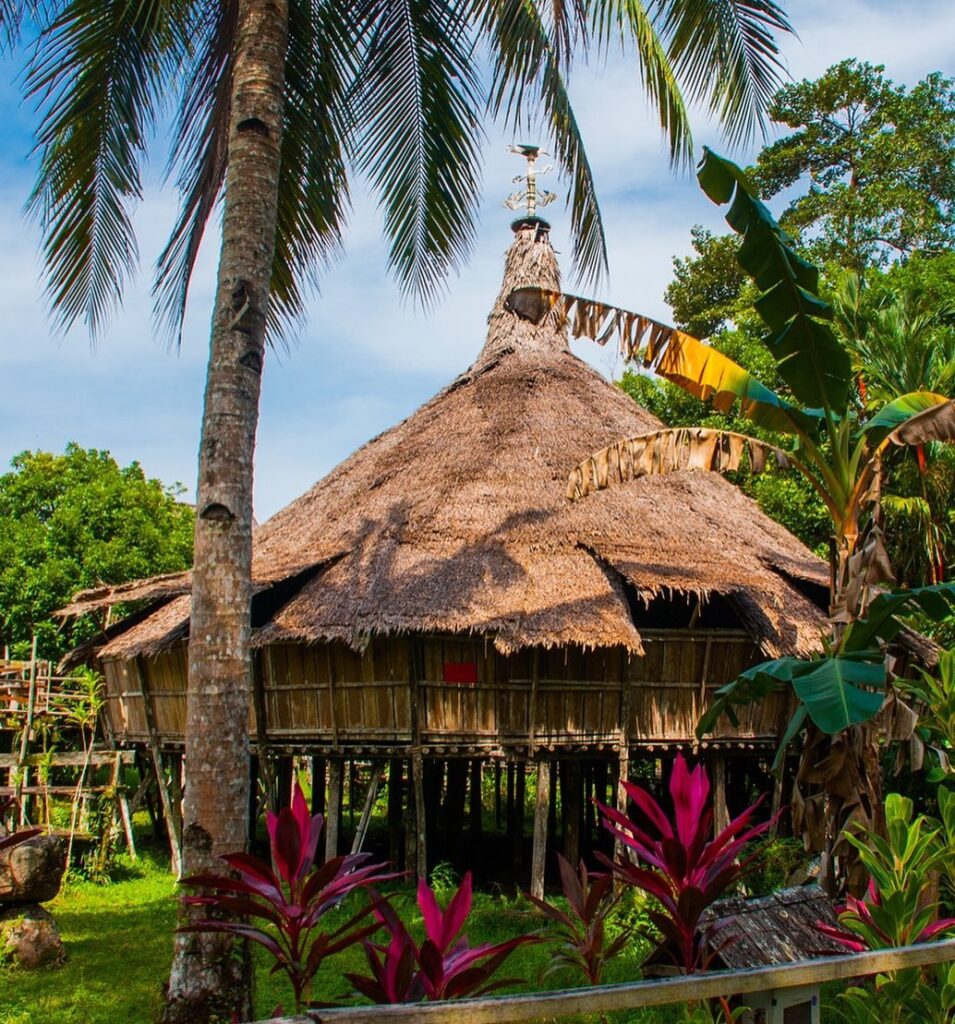 Sarawak Cultural Village
Sarawak Cultural Village covers 17 acres of land at the foot of Mount Santubong, Malaysia. The museum tells fascinating tales of Sarawak with nine authentic replicas of local houses and buildings and a comprehensive narration of Sarawakian tribe cultures and rituals inside every house, told by a "storyteller." Narrations include drum playing, Pua weaving, sugar cane crushing, intricate beadwork, and more. When touring the village, catch a multi-cultural dance performance in the theater.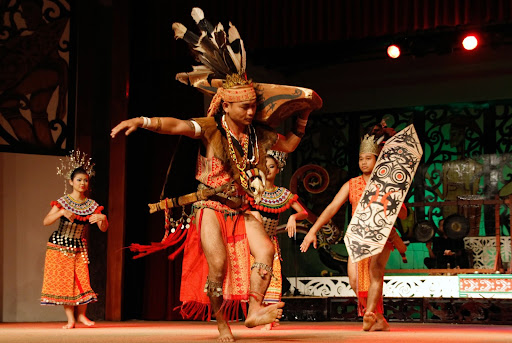 Tambun Cave
Across the Tambun Cave are a series of drawings believed to be about 3,000 years old. They depict animals, humans, and abstract designs in purple and red, which became widely known after a British soldier spotted them in 1959. Since its discovery, this has been a popular site to experience for many locals and tourists alike.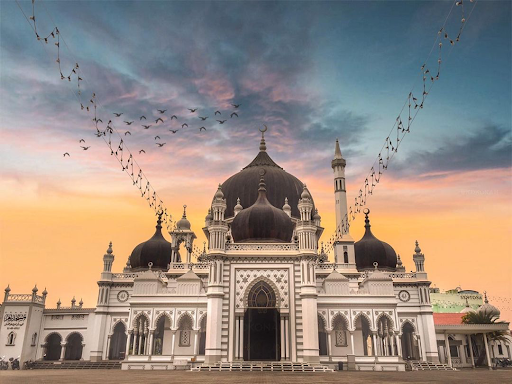 Zahir Mosque
An outstanding architectural gem stands brilliantly in Kedah, Malaysia, known as Zahir Mosque. The mosque boasts five grand black cupolas symbolizing the five pillars of Islam. Islam was established in the 15th century in Malaysia, and granted the "religion of the Federation" by the Constitution of Malaysia to symbolize its importance in society.
Inside the mosque you'll discover delicately decorated walls of art paintings and a floor decorated with patterned carpet.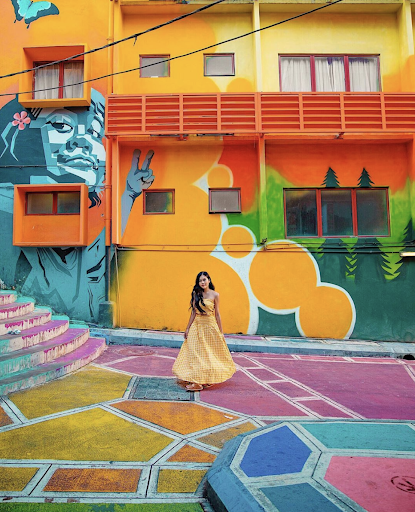 Bukit Bintang
Across the central alleys of Bukit Bintang, such as Jalan Alor, are a series of murals covering the walls and streets. City hall commissioned artists to cover the area in 2018, making it one of the most popular districts in Kuala Lumpur. A painted stream on the road mimics a stream that used to flow down Jalan Alor.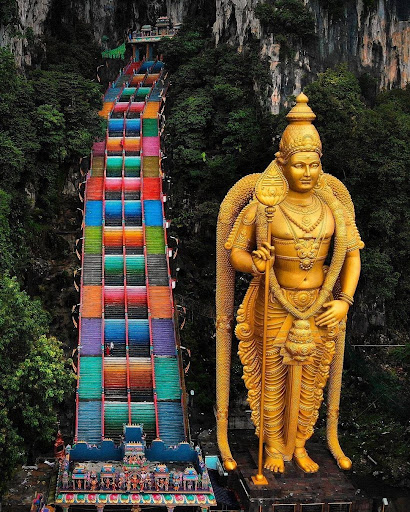 Batu Caves
A colorful staircase of 272 steps leads to the main cave known as Cathedral Cave, where beautiful statues, altars, and lights adorn the space. The Batu Caves is located an hour outside Kuala Lumpur, with three main caves and a series of smaller caves containing Hindu shrines over 100 years old. At the bottom of the staircase is a gold statue of Lord Murugan that stands 43 meters tall and welcomes visitors before their ascent. Hinduism is practiced by about 1.78 million residents in Malaysia, and is the 4th largest religion in the country. Hinduism was introduced before Islam, and traces of the religion remain in Malay literature, art, and language.
Explore Malaysia's art, culture, and heritage when planning your trip to Southeast Asia. There are many hidden gems for you to explore when visiting. Whether you're an art lover or temple seeker, there is something for everyone.