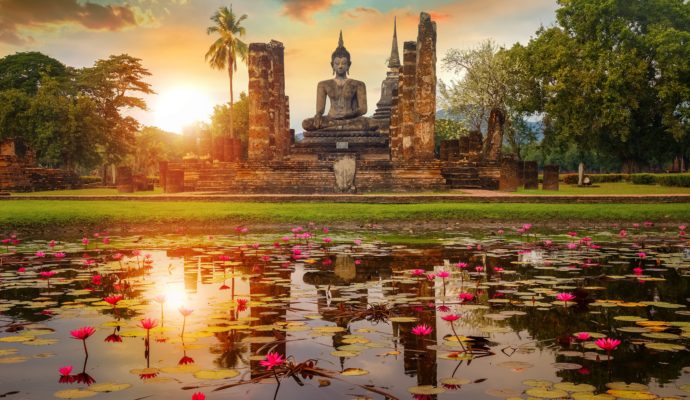 Wat Mahathat
Ayutthaya, Thailand
Wat Mahathat, the "Temple of the Great Relic", was once the Ayutthaya Kingdom's most important temple during 1374 CE – 1767 CE. Wat Mahathat sheltered the Kingdom's most precious Buddha relics and was the seat of Thai Buddhism's Supreme Patriarch. The Ayutthayan King regularly performed rituals here for the good of his Kingdom.
Time and desolation could never truly erase Ayutthaya's greatness: today, Wat Mahathat remains a key highlight of any visit to the UNESCO World Heritage site.
The remains of Wat Mahathat's assembly halls, chedis, and massive central prang recall the majesty of the Ayutthaya empire at its height—but don't leave without photographing the Buddha head entwined by tree roots!