Brunei is an ancient, tranquil nation situated on the island of Borneo. It boasts 165 miles of impeccable coastline on the South China Sea, as well as lush jungles and winding rivers. It is relatively tiny, which contributes to its peaceful reputation. Brunei is also very safe due to policies like its alcohol ban and pristinely clean. Ruled by the Sultan of Brunei, this nation is rich in culture and history.
Visitors can find incredible wellness opportunities in this quiet, tropical nation, which is less 'touristy' than some of its more famous fellow Southeast Asian nations. Brunei is a hotspot for wellness, from stunning resorts to invigorating wilderness. Travelers looking for a peaceful, unique experience will be blown away by the island nation of Brunei.
Please continue reading to discover our top wellness spots in Brunei. 
Rimba Garden Central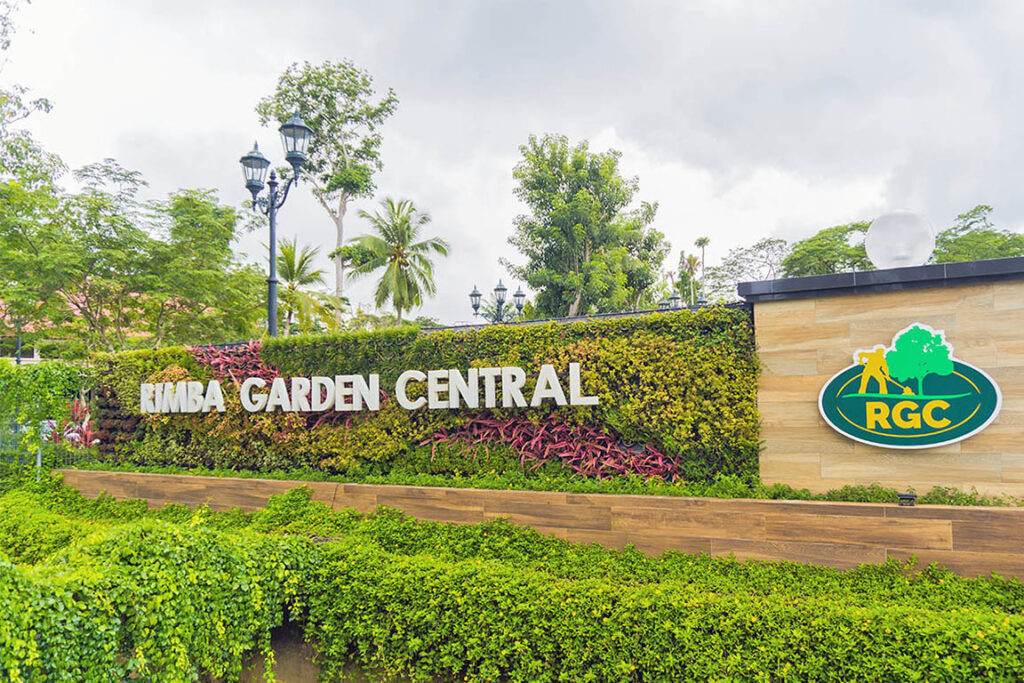 A garden, greenhouse, and gardening store, Rimba Garden Central is a beautifully landscaped destination in Bandar Seri Begawan, the capital city of Brunei. The sprawling grounds are filled with vibrant flora, sparkling ponds, a café, and a restaurant. Exploring the colorful Rimba Garden is relaxing and informative; visitors will see various plants, from orchids to herbs to palm trees.
Gardeners and regular visitors alike will benefit from a stroll through Rimba Garden. Being around plants has been shown to improve people's moods and reduce stress; those in need of positive energy will benefit significantly from a visit to this beautiful Brunei garden. During a walk around the grounds of Rimba Garden Central, you can soak in the charm of Brunei's fertile land and benefit from the plants' mental healing properties.
The Empire Brunei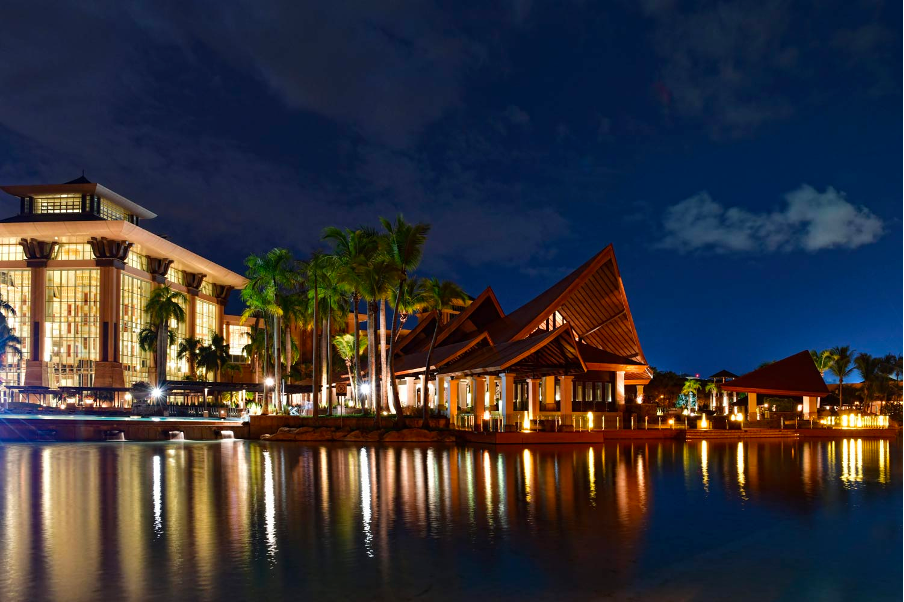 A luxurious five-star resort on the coast of Brunei, The Empire offers an unforgettable vacation experience. Like Rimba Garden, it is situated in Brunei's capital of Bandar, Seri Begawan. Aside from its luxurious accommodations, the resort also provides private beaches, lagoons, pools, a golf course, six restaurants, and a spa. The Empire is a peaceful tropical respite, perfect for those needing rest and relaxation; it is unique for its rich Malay culture and characteristic Bruneian hospitality.
The amenities at this resort are impeccable: the spa offers a full range of treatments, from aromatherapy to green tea scrubs. Additionally, exploring the pools, lagoons, and surrounding gardens make for the perfect wellness activity. A leisurely stay in the serene atmosphere of The Empire will do wonders for your mental state. You will be most relaxed when surrounded by the verdant wilderness and pristine beaches of Brunei.
Bukit Saeh Loop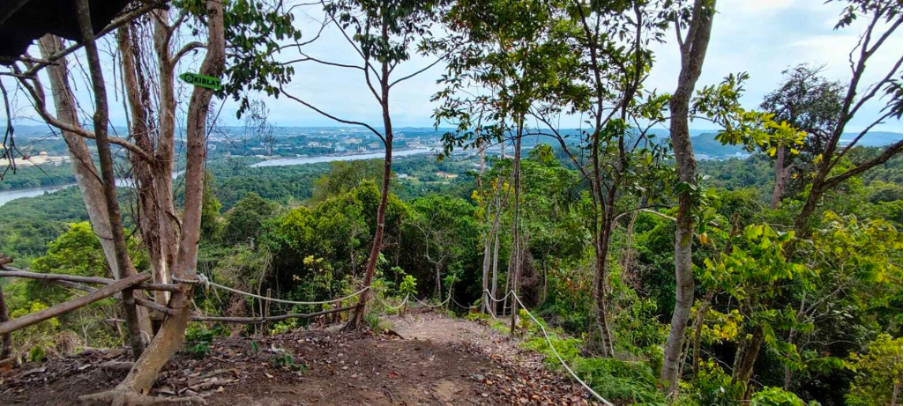 A hike is one of the best ways to explore Brunei's thrilling wilderness. A short drive outside of the capital city is Saeh Hill, home to Bukit Saeh Recreational Park, the highest peak in the area. The famous Bukit Saeh Loop covers about one and a half miles of challenging terrain, with incredible panoramic views of Brunei's capital. The trail involves a steep climb up Saeh Hill, but the vistas at the peak are more than worth it.
The Bukit Saeh loop is a popular destination for both tourists and locals, and for good reason. Hiking and other physical activities are both good for a workout, and for improving mental health and wellness. The soothing landscape of Bukit Saeh combined with the physical exertion of hiking the loop create the ultimate wellness experience.
Enjoy soaring views of Brunei's coast and capital city and the joy of a good hike with a visit to Saeh Hill.
Tasek Lama Recreational Park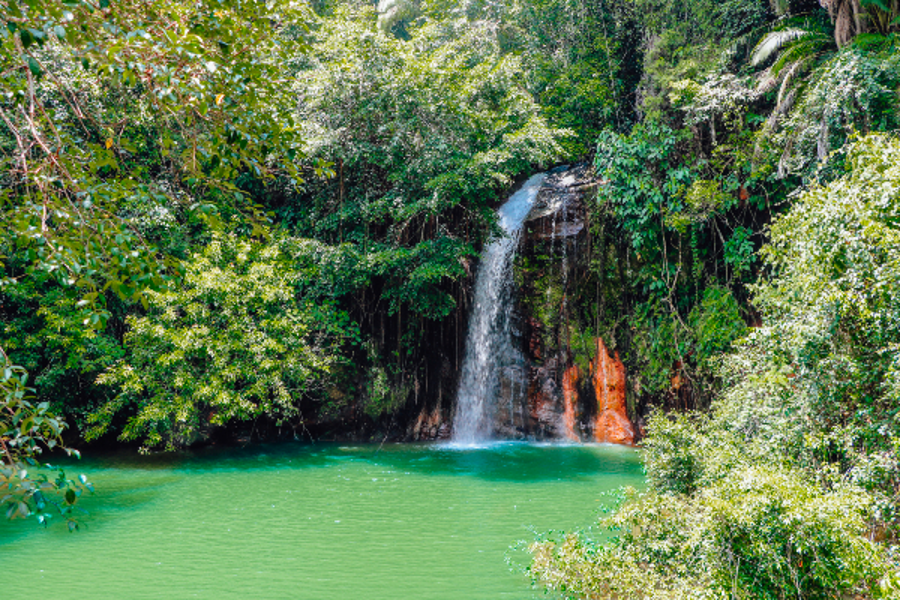 Brunei is known for its ancient rainforests, and Tasek Lama Recreational Park is a premier example of these gorgeous forests. Like the other destinations on this list thus far, Tasek Lama can be found in Brunei's capital. The park is primarily a jungle oasis and home to a water reservoir and a stunning waterfall. Brunei's flora and fauna abound within the park: during a stroll, you may spot water lizards, tropical birds, and even monkeys.
Tasek Lama is crisscrossed by well-maintained trails and wooden observation decks, which are ideal for hiking and biking. Situated in the center of Bandar Seri Begawan, this park is a surprising natural respite in the hustle and bustle of the city. The peaceful waterways and flourishing greenery of the area lend themselves to wellness improvement.
Visitors can enjoy Tasek Lama Recreational Park through a quiet stroll, a brisk run, or a sightseeing visit to the park's waterfall. No matter the method, visiting this park will surely improve your mental well-being.
Sumbiling Eco Village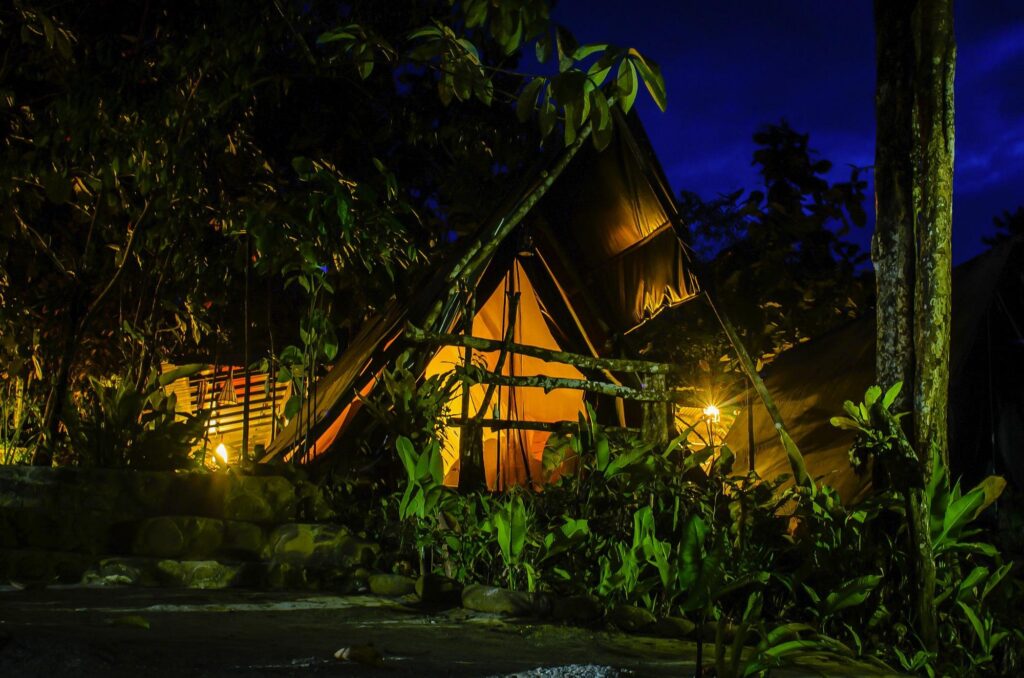 Wellness and sustainability take on new meaning at Sumbiling Eco Village, located in the unspoiled wilderness of Brunei. With a focus on ecotourism and forging close connections with nature, Sumbiling aims to reduce the impact of humans on Brunei's natural environment. Located about an hour from the capital city, Sumbiling is an accessible destination for a day trip.
Visitors to Sumbiling can explore the eco village with guided tours or by booking glamping accommodations; they can also row through local rivers and explore the rainforest. If you are looking to commune with nature and learn more about the ecological impacts of tourism in Brunei, Sumbiling Eco Village is the perfect place to visit.