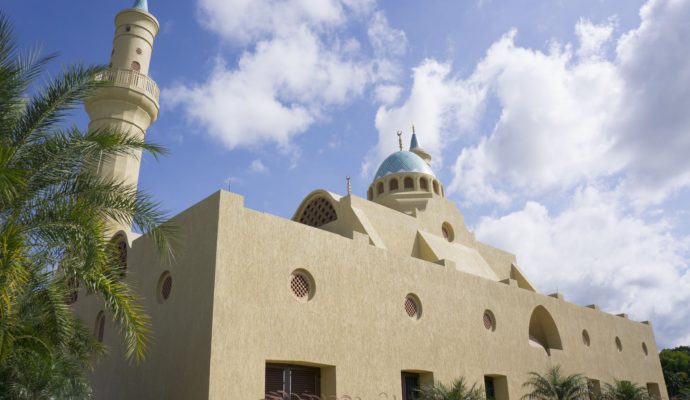 Ash Shaliheen Mosque
Brunei/Muara District, Brunei Darussalam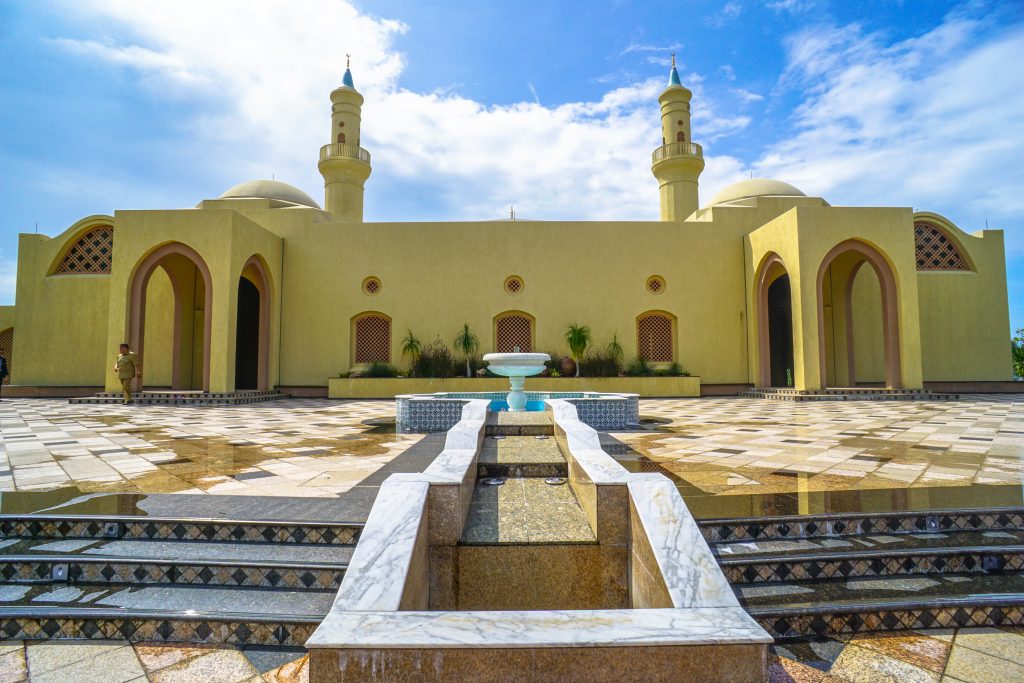 Unique among mosques in Brunei, the Ash Shaliheen Mosque was built in the Moroccan style. Egyptian architect Abdel-Wahed El-Wakil, considered the world's foremost expert in Islamic architecture, conceived Ash Shaliheen Mosque as an oasis of spiritual meaning.
Many elements of the Mosque were physically imported from its place of inspiration, the North African area inhabited by the Arab-Berber culture. Brass lightings and a hand-cut "zellige" mosaic, all from Morocco, enhance the authentic Maghrebi feel of the mosque. Other elements recall the mosques of the Maghrib and Al-Andalus, from the Arab-inspired pottery to the open courtyard and its marble fountain.
The mosque interior is spacious enough for 1,000 worshipers at any given time. A transparent, retractable roof allows the Ash Shaliheen Mosque to enjoy copious light or cooling shade.
Visitors will find the mosque near the Prime Minister's Office Complex along Jalan Kumbang Pasang. Silence must be observed at all times, shoes must be taken off and robes will be offered for visitors to wear whilst inside the mosque. Visitors are also forbidden to take photographs of people in prayer.