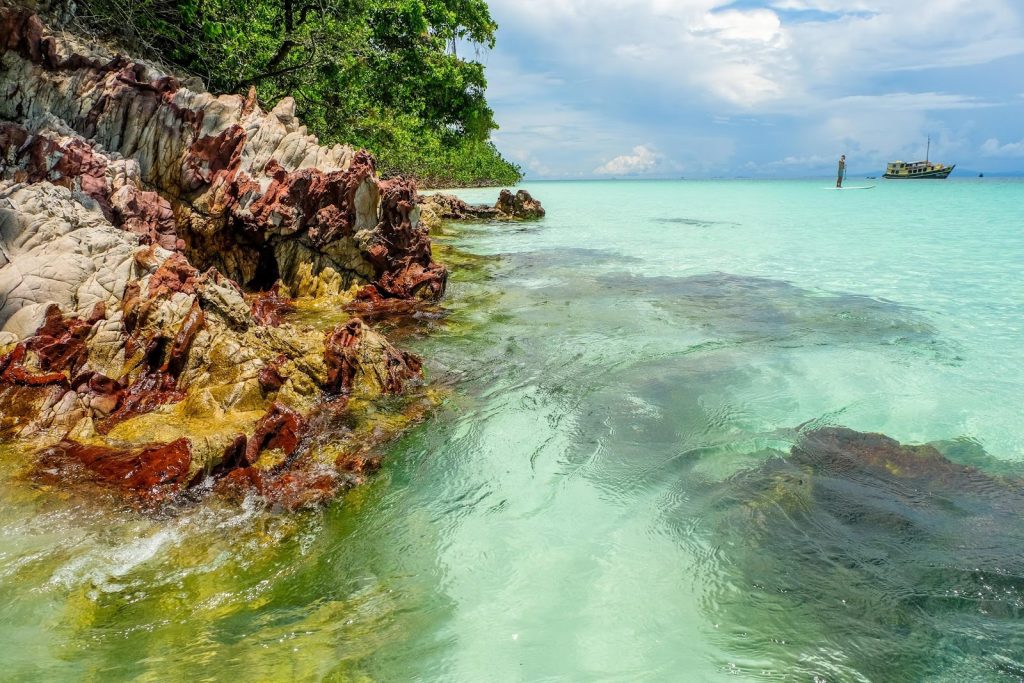 This 800-island archipelago off Myanmar's southern coast may be the final frontier for scuba divers and beach bums. A little-explored agglomeration of forested islands, undersea coral beds and scattered sea-gypsy settlements, Myeik (also known as Mergui) has become an increasingly popular tourist draw, thanks to its well-preserved environment relative to the region's other dive sites.
The Myeik archipelago is challenging to visit, to be sure. Spread out across a 600km distance north to south, and the islands are far more remote than, say, Thailand's Koh Samui or Phuket. There is no cellphone signal to speak of in these waters.
Only a few other island destinations are as unspoiled as Myeik. Some of our favorites include how the liveaboards regularly skirt Cockscomb Island's hidden coves, Dunkin Island's stunning white-sand beaches; Lampi Island's mangroves; and many dive sites swarming with corals, anemones, and sharks.
Visitors must first register at Kawthaung; from here, you can ride a boat to the rest of the archipelago.