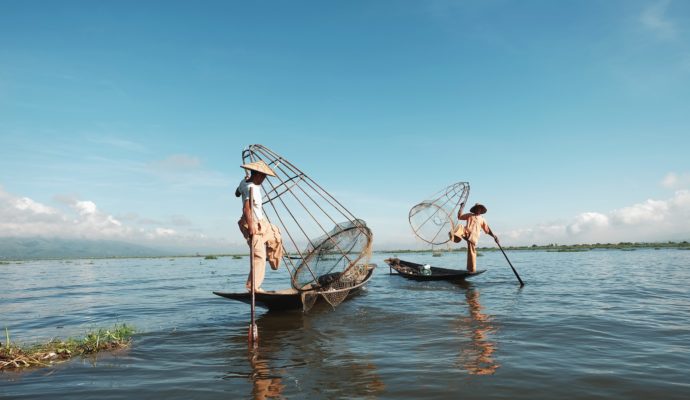 Inle Lake
Shan State, Myanmar
Visitors can't help but love the gentle, laid-back rhythms of Inle Lake: visible in its ancient Buddhist temples, roving markets, and towns whose livelihoods rely on the water—evident in the floating farms and the iconic one-legged-rowing fishermen.
Whether you're hopping between the accessible Hpaung Daw U Pagoda and the ancient Shwe Indein Pagoda, checking out locally manufactured goods like silverworks, rice wine, cheroots, knives, and lotus cloth is always a fun activity. Visitors can also play with the Burmese cats over at the Inthar Heritage House. You'll quickly adapt to a lakeside lifestyle that barely changed over the centuries.
Inle Lake is genuinely vast, stretching 22 kilometers from north to south and 10 kilometers from east to west. Its villages are most easily reached through the town of Nyaungshwe, which in turn is a short drive away from Heho Airport, and an overnight bus ride away from Yangon and Mandalay. Inle Lake is also a popular endpoint for a Kalaw-to-Inle trek that takes several days to complete.