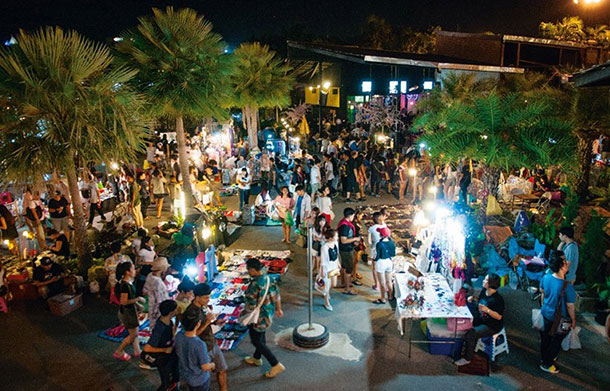 Yaowarat has been called the Road of Gold because of its many, many gold shops. You can also find textiles, garments, souvenirs, second-hand parts and equipment, electric goods, computer parts, antiques, imported musical instruments, quaint tea shops and delicious restaurants serving birds'nest soup and fresh seafood. When the sun goes down, the main avenue becomes a night market for all sorts of delicious delicacies.
For some serious retail therapy, the world-renowned Chatuchak Weekend Market remains a tourist hotspot. With more than 15,000 stalls it's easy to be overwhelmed by its immense size and amount of merchandise, but everything you want to spend your Baht on—fashion, furnishing, books, plants, art, antiques—is most probably here.
For a smaller and less frenzied weekend market, there's Khlong Bang Luang, a small but charming traditional marketplace on Suphan Buri riverbank that's been around for hundreds of years. It's known for its ancient teak wood houses, vintage coffee shops, and many delightful kiosks and shops to have you feasting on pad thai, freshly-prepared noodles, and homemade ice cream. Look out for the artist-run café and performance space Artist House and the traditional Thai shadow puppet troupe that performs every day of the week (except Wednesdays) at 2 p.m.
When the sun goes down, a lot of stalls go up in the different night markets of Bangkok. Srinakharin Train Market (Talad Rot Fai) is one of the more festive open-air night markets that attract throngs of young, hip Thais keen on affordable antique pieces and all sorts of vintage clothing and memorabilia from Thursday to Sunday.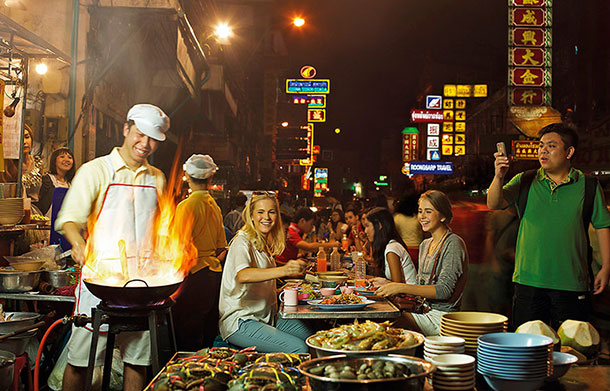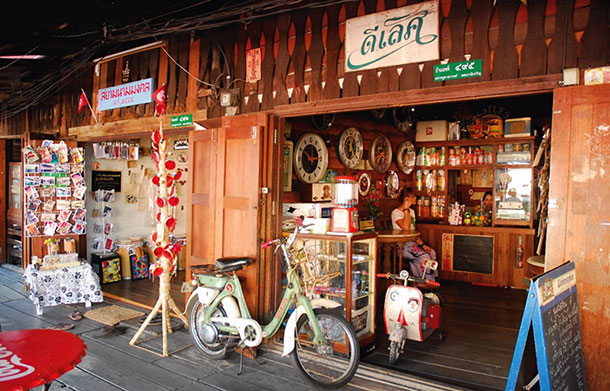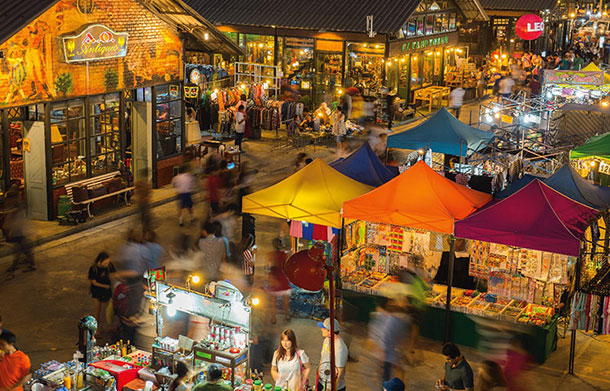 Similar Southeast Asia Experiences
Almost every Southeast Asia city has a shopping scene of its own – you can visit Hanoi, Vietnam's Old District; Kuala Lumpur's Golden Triangle and Chinatown; Bandar Seri Begawan in Brunei; and Inle Lake in Myanmar.
You'll find especially good deals at duty-free shopping center Langkawi In Malaysia, and in the clothes overruns stores at Bandung (part of an overland tour from Jakarta to Bali).