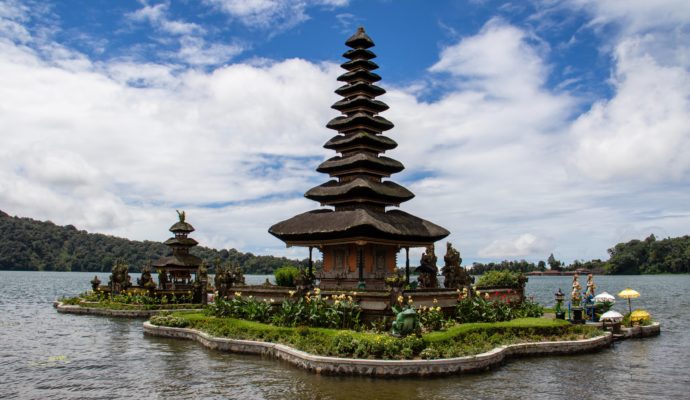 Ulun Danu Beratan Temple
Candikuning, Indonesia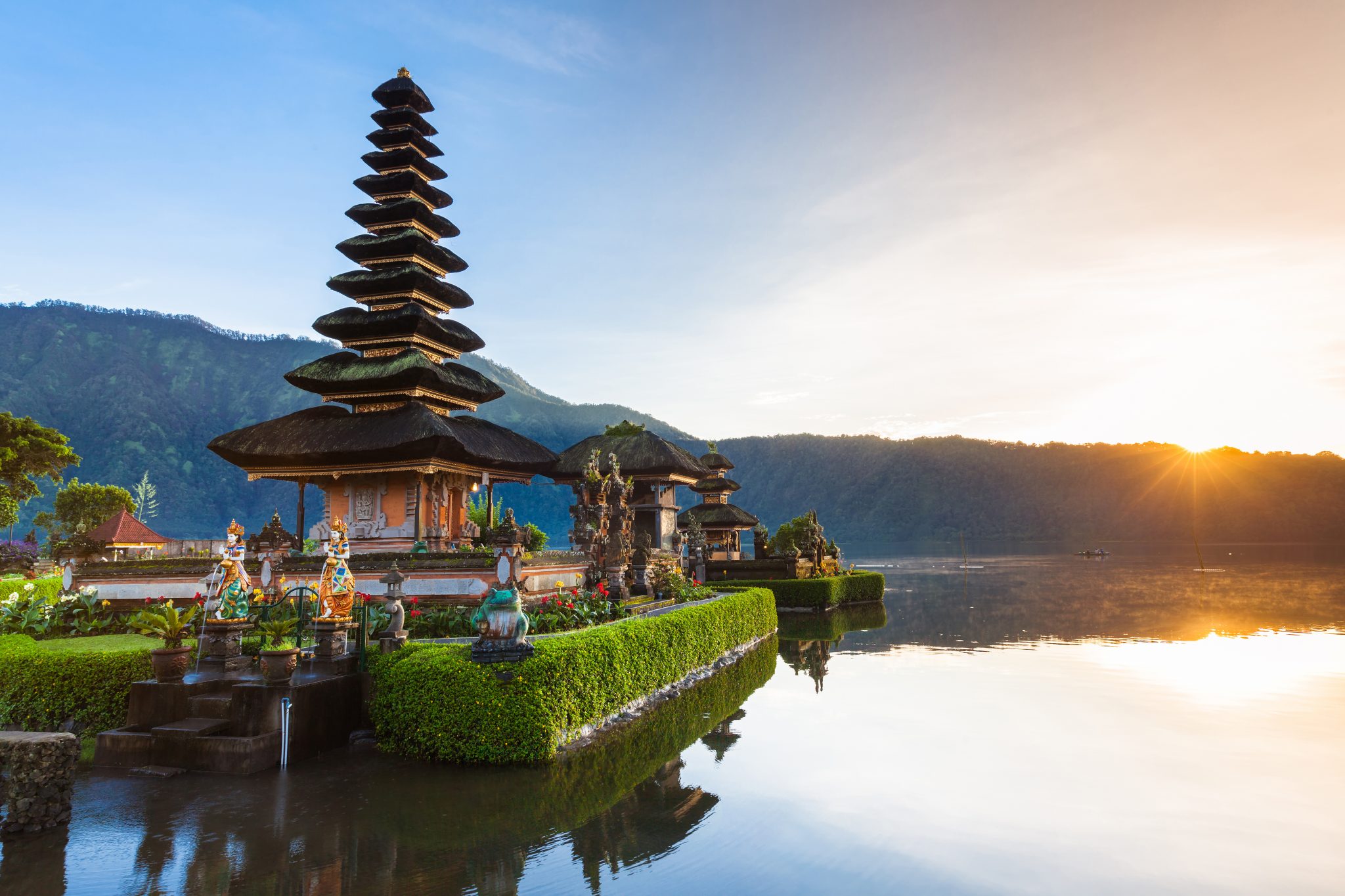 Rising over a lake some 1,200m above sea level, the Balinese Hindu temple Pura Ulun Danu Beratan serves a key religious and civic function.
The subak rice-growing collectives of Bali conduct offerings ceremonies to the gods in their respective temples—Pura Ulun Danu Beratan is one of the most important in this network, as Lake Beratan is a major source of irrigation for subak all around Central Bali.
The temple was built in 1633 CE and dedicated to the Balinese lake goddess Dewi Danu. Devotees also conduct the worship of the Hindu god Shiva and his partner Parvati, as evidenced by the 11-storey pelinggih meru (meru tower) that signals devotion to Hinduism's highest gods.
The crisp mountain air and the still, sometimes mist-swathed waters of Lake Beratan combine to make Pura Ulun Danu Beratan one of the most romantic temples one can visit in all of Bali. An entry fee of IDR 50,000 will be charged upon entry—coincidentally, Pura Ulun Danu Beratan is pictured on the IDR 50,000 bill!