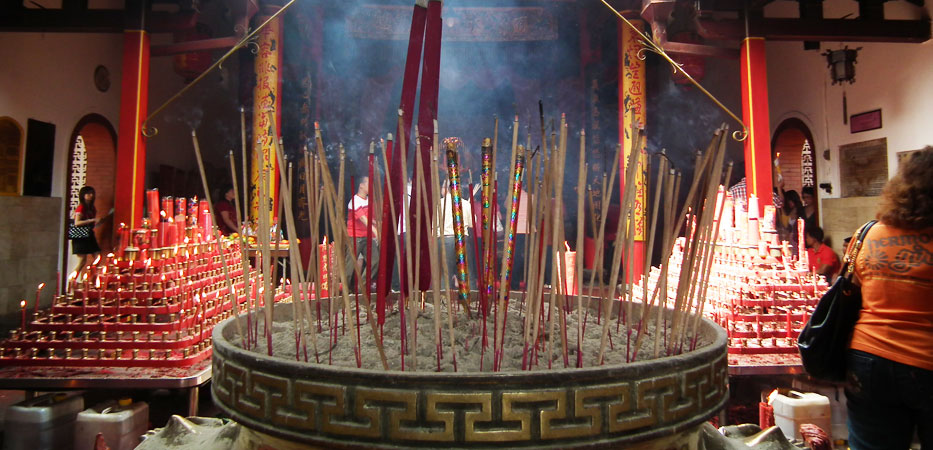 As the Chinese lunar New Year approaches, – which this year falls on 31 January – malls across Jakarta are ready with an array of events wishing Good Luck and Prosperity to all. Carrying the theme: "The Lunar Legacy", the Grand Indonesia Shopping Town celebrates with a Red Lantern Festival, a Peranakan Kampoeng (Chinese Heritage village), a Lunar Prosperity Tree and a host more excitements.
And since the 31 January falls on a Friday, this allows the whole country to enjoy an extra long weekend holiday.
Meantime, in North Jakarta, at the popular Mal Kelapa Gading, The Ancient Lunar Celebrations are accompanied by Barongsai (lion dance) Performances, Peking Opera of "Sam Pek Eng Tay", Chinese Dance Performances, Wushu Performances, and of course a spread of Lunar Dining , great opportunities for Late Night Shopping and lots more. Daily events are spread across two whole weeks starting 18 January through 2 February.
All over Jakarta's Glodok China Town and at the Mangga Dua shopping area, most malls are already decorated with bright red lanterns and pink cherry blossoms, while stalls are packed with decorations, cakes and the must-serve cookies for Chinese New Year, and fashion houses showcase red dresses to wear from batiks to silks to ring in the Year of the Horse.
Meanwhile also at the newly opened Lotte Shopping Avenue at Casablanca Road, the management has brought in Luna Fly & LC 9 K-Pop artists; there will also be shows of acrobatic skills of Barongsai and Liong dance performers, traditional Chinese music, Thousand Hand Dance and Chinese Music Orcherstra, as well as fortune tellers on hand to reveal your future.
In general, however, those of Chinese descent will prefer to spend New Year's Eve with their immediate families, so that flights will be filled with those returning to their home towns in particular to Pontianak and Singkawang in West Kalimantan, Palembang , Bangka-Belitung and Medan in Sumatra, Bandung,Semarang, Surabaya on Java and Makassar and Manado on Sulawesi, Indonesian cities where are large Chinese communities.
In Jakarta, celebrations center around Chinatown at Petak Sembilan. In the morning people flock to pray at Jakarta's oldest Chinese temple called the Yin De Yuan, where smoke from the thousands of burning incense sticks hang heavy in the air. The Yin De Yuan temple was built in 1650, while the neighbouring Vihara Dharma Jaya was built some 259 years ago.
In Palembang, on Chinese New Year people sail to the Kamaro Island while on the island of Bangka, the inhabitants of Gedong Village until today still celebrate the Lunar New Year according to old Chinese traditions.
The pinnacle of Chinese New Year celebrations in Indonesia, however, is at Chap Goh Meh, the last day of the month-long New Year celebrations. These are particularly spectacular at Singkawang in West Kalimantan, dubbed the city of a thousand Chinese temples and at Sukabumi in West Java.