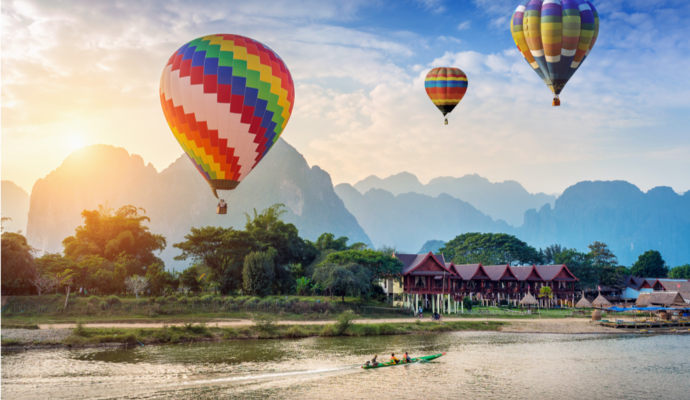 Vang Vieng
Vientiane Province, Lao PDR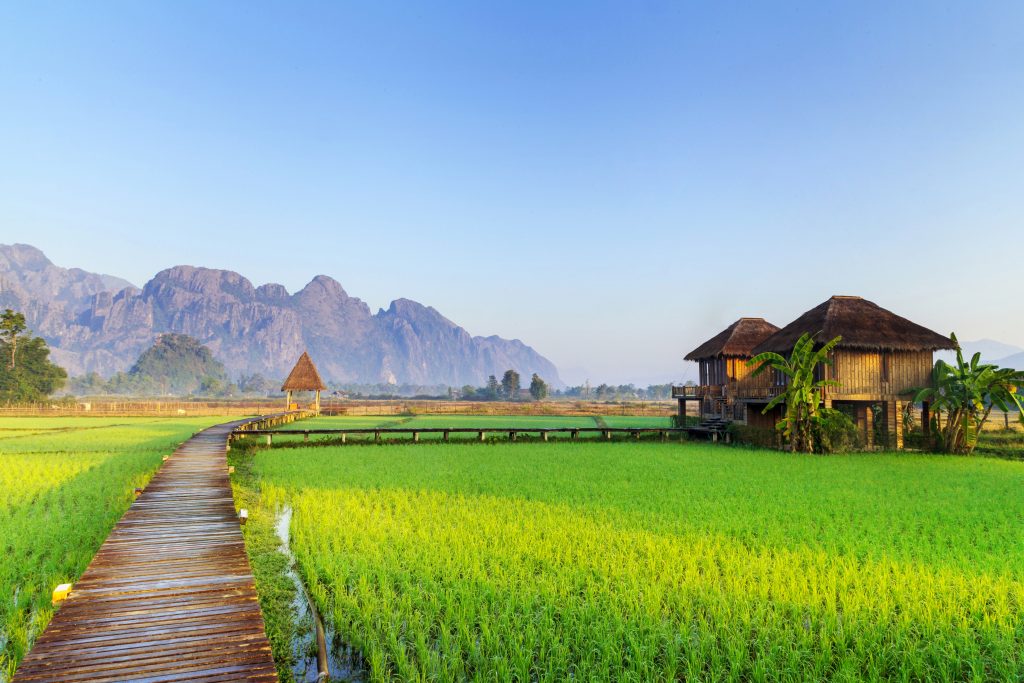 Vang Vieng has managed the neat trick of upgrading without losing its essential magic. Backpackers found in Vang Vieng a perfect rest stop between Vientiane and Luang Prabang, but the area's increasing hedonism tarnished its reputation.
After a major cleanup by the Lao government in 2012, this rural riverside settlement is now much cleaner and safer, maximizing its access to the area's many natural wonders with river "tubing", cave exploration, trail hiking, and mountain climbing adventures.
Easygoing river tubing rides on the Song River are still a thing, minus the dangerous rope swings. Adventurers can hike up Pha Hon Kham, or go the opposite direction by exploring the area's many caves. After dark, you can have a relaxed drink at one of the handfuls of riverside bars that remain.
Schedule your Vang Vieng visit for the cool and dry months of October to March. Comfortable "VIP" buses regularly travel to Vang Vieng from either Luang Prabang or Vientiane.