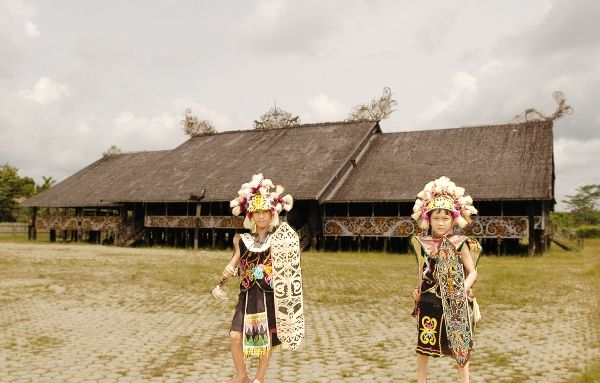 Go beyond the usual and blaze your own path through these less-trafficked areas in Southeast Asia. You'll find experiences not usually written about in the guidebooks – through jungle and river, amidst strange cultures little discussed in the guidebooks, you'll do better than most tourists in the region: you'll blaze your own trail.
Here are six suggestions for brave explorers: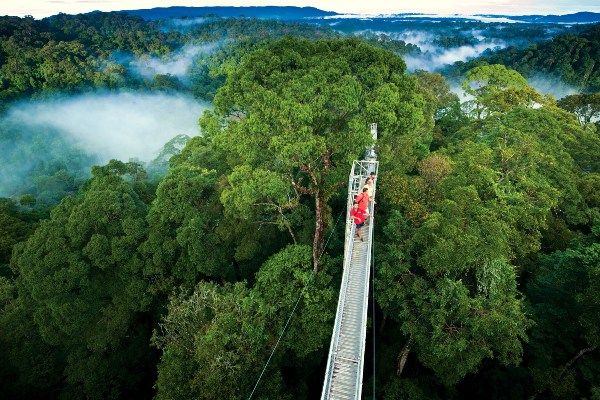 Ulu Temburong National Park, Brunei. Covering 500 square kilometers in Brunei's Temburong District, the Ulu Temburong National Park allows visitors to experience truly primeval rainforest, untouched by human hands except for the interconnected canopy walkways that let travelers hike through the park's treetops 50 meters above the jungle floor.
This vantage point is ideal for chance encounters with Temburong's hornbills, gibbons, and over 400 species of butterfly. You can also relax after your hike with by cooling off in the pristine Sungai Temburong River.
A visit to Ulu Temburong requires that you secure a permit from one of the authorized travel agencies in Bandar Seri Begawan. From there, you'll take about two hours' ride by boat and by car from the jetty at Jalan Residency to the Ulu Ulu Temburong Resort within the park. The trip is almost as memorable as the destination itself, as you'll pass through mangrove channels, Malay kampongs and Iban longhouses before taking the final lap by longboat into Temburong's deepest, darkest jungle.
Isaan Region, Thailand. This region in Thailand's northeast is as far as it gets from Thailand's image as a hedonistic beach destination.
Given their region's location next to Laos, the Isaan people share close language and cultural ties with the Lao. The area's bustling cities, like Nong Khai and Nakhon Ratchasima, offer street food and shopping experiences with all the charm of Thailand's better known cities minus the crush of tourists. And rural towns like Sangkhom can be found all along the Mekong River, rustic getaways from the almost overpopulated tourist tracks further south.
Nature-minded travelers can head to Khao Yai National Park in Isaan, a UNESCO World Heritage Site covering over 2,100 square kilometres of the Sankamphaeng Mountain range. Here, they can find themselves in close communion with the local wildlife, including about 2,000 species of plants, over 70 species of reptile and 46 species of mammal.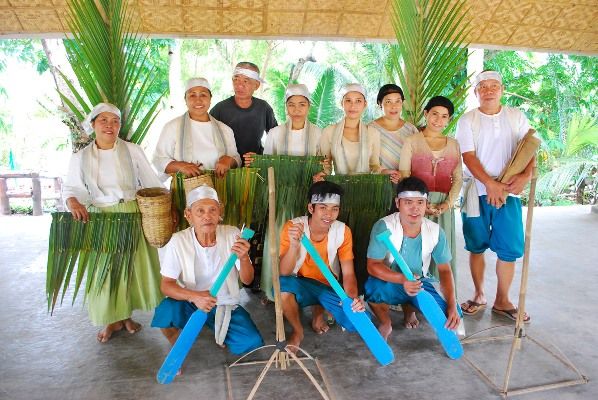 Abatan River, Philippines. The Philippine countryside is not often sought after by tourists, but most tourists haven't experienced the friendly Filipino hinterlands the way Abatan River explorers do. Starting from the river wharf at the town of Cortes, travelers can sail down the Abatan River in Bohol Island, and visit a series of riverside communities.
Each community welcomes guests with a bang – beginning with a traditional musical performance, then bringing them off the boat to a pavilion where more musical performances, a display of the local artisanal products, and a snack of local goodies await. The trip ends at a scenic waterfall at the head of the river, from which travelers can either return to Cortes or proceed to an "eco-adventure" at neighboring GREAT Catigbian.
Loksado, South Kalimantan, Indonesia. This bucolic Dayak community in South Kalimantan's Meratus Mountains has plenty to offer both the culture seeker and the outdoorsy traveler. From Loksado, you can venture on a number of adventures through the Bornean hinterland, from riding the churning Amandit River on a bamboo raft to trekking around the nearby hills and waterfalls.
The local Dayak culture is worth observing. Formerly feared headhunters, today's Dayak are better known for their animistic practices. If you're lucky, you'll arrive just as the Loksado Dayak are celebrating a festival. Festive season or otherwise, you can experience the Dayak culture better if you book a homestay among them.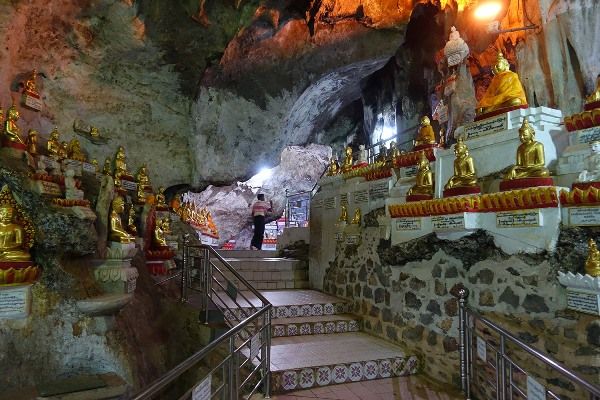 Pindaya, Shan State, Myanmar. The town of Pindaya lies in the middle of Shan State, a good 12 hours by bus from Mandalay. Trekkers love Pindaya's rolling hills, and usually reach them as a stopover from Kalaw on a multi-day hike toward Inle Lake.
But Pindaya is definitely worth a few days' stop. Start with Pindaya Cave, filled with thousands of Buddha images of different sizes donated by devout Buddhists from all over the world, some dating back to the 11th century AD. Closer to town, you can visit a Shan cultural centre that makes and sells traditional Shan products like Shan paper and bamboo umbrellas.
Son Doong Cave, Viet Nam. Southeast Asia's largest cave is still largely unknown to the outside world, having been discovered only in 1991. The full depths of the cave would only be explored in 2009 by scientists from the British Cave Research Association.
To get to Son Doong, you need to make your way to Phong Nha – Ke Bang National Park in the province of Quang Binh. As you come in by one of two cave entrances, the massive dimensions of Son Doong will grab your attention immediately – the cave is at least 8.5km long, and around 200m high and wide at its most expansive parts. Son Doong's biggest giant stalagmites, undisturbed by human activity for millennia, have reached over 70m in height.
The cave's "Garden of Eden" is its most precious asset: a self-contained tropical jungle ecosystem flourishing deep in the cave, nourished by an ample water supply that includes a 2.5km subterranean river.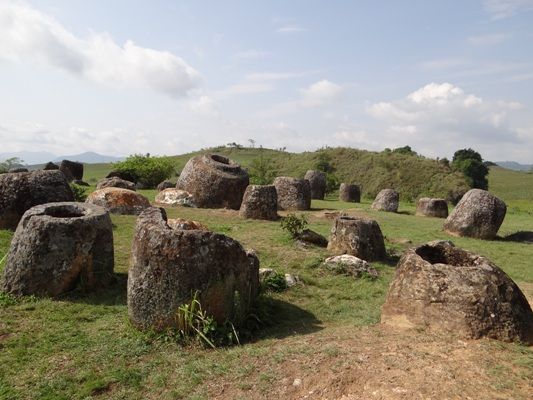 Plain of Jars, Laos. Nobody knows what the thousands of jars littering the countryside off Phonsavan in Xieng Khouang Province were made for. All we know is that they were made long, long ago (before the birth of Christ), carved from solid rock between 500BC to 300AD.
The mystery of the jars draws brave tourists over the considerable distance from Vang Vieng to the three sites that make up the Plain of Jars. Less hardy travelers might have been scared off by the fact that thousands of tons of unexploded ordnance (UXO) left over from the Vietnam War still litters the countryside. By some estimates, the vast majority of jars sites around Phonsavan have not been cleared of UXO yet. Luckily, the local government has set up markers to denote safe walking spots around the three Plain of Jars sites.