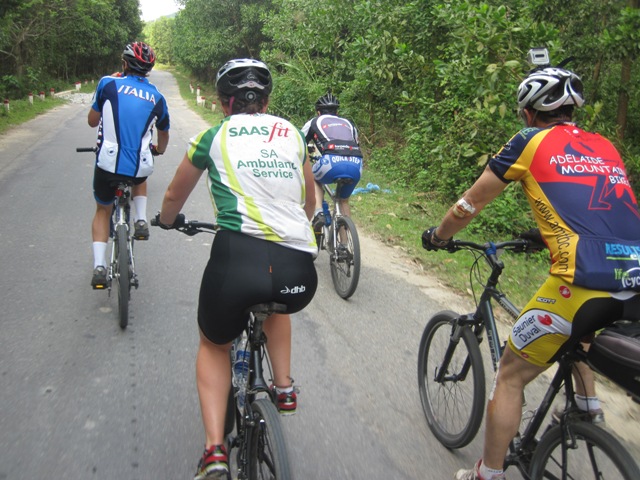 Image © Kyle Taylor / Creative Commons
Vietnam's Highway One (officially National Route 1A) serves as Vietnam's major non-rail land transportation connection, running 2,300 kilometres from the China-Vietnam border to the southernmost province of Ca Mau.
Since Vietnam's post-war reunification, travelers have been able to ride Highway One unimpeded down the length of the country. Vietnamese take advantage of the highway's wide shoulders to travel from town to town on their own bicycles. For avid bicyclists with time on their hands and the desire to put some serious mileage on their wheels, Highway One presents an ideal challenge.
Riding out in the open – with no windshields in the way – is the only way to see Vietnam at ground level, and bicyclists on Highway One get the best views of all. From the beaches of Nha Trang in the south, to the sea and mountains from the challenging Hai Van mountain pass in Central Vietnam, to the sinuous limestone islands of Ha Long Bay in the north – the imagery along this route is simply breathtaking.
Biking down Highway One is not completely free of risks – heavy traffic in some sections and bad weather (particularly during the typhoon season between July and October) may put off newer bikers.
Still, you're free to pick what segments of the Highway to take on; if doing the full length of the Highway is beyond your abilities, you can simply hitch a ride on a bus or a train (you'll pay extra for bringing your bike). You'll find no shortage of hostels, homestays and hotels along the way. And the side roads leading away from the Highway provide no end of places you can visit on impulse.