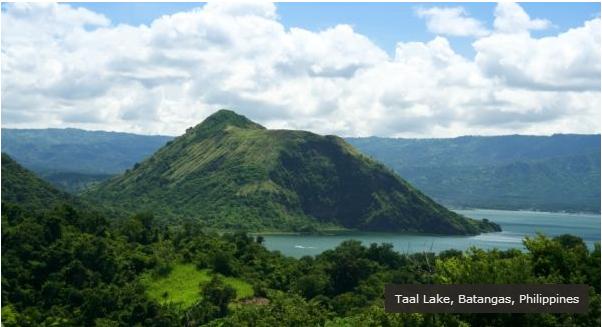 Did you know that Taal was considered the second most important city during the Spanish era? Even though it was not able to maintain its pre-eminent stature like Manila, Taal has a rich history with its involvement in Philippine politics, economy, and society.
I joined La Isla Pilipinas' Taal Experience tour to visit this historical city. It took us more than two hours to get there as we passed through the more scenic route in Tagaytay, but I realized we were there already when I saw 19th century Spanish-style colonial houses along the narrow roads.
1ST STOP: DON GREGORIO AGONCILLO ANCESTRAL HOUSE
This was built during the early 20th century. Agoncillo was a prominent banker and his affluence was apparent in his home with its Edwardian chandeliers and custom-built furnishings.
2ND STOP: VILLAVICENCIO ANCESTRAL HOMES
Don Eulalio and Doña Gliceria Marella de Villavicencio were believed to have played an integral part in the Philippine revolution. They own a couple of houses made of stone, with imported tin ceilings, and other fine pieces of well-preserved furniture.
While we were there, a balisong (butterfly knife) maker showed us how the country's most famous weapon is made. Although the origin of balisong is uncertain, the definite thing is that it could be a very lethal weapon, whatever size it may be. It is usually made out of Damascus steel and other materials like horse bone, deer antler, or wood.
In the same place, we saw how the unique burdang (embroidery) Taal is created. With this skill, the Taaleños could make intricate detailing in clothing and accessories by doing their special hand embroidery.
We also got a taste of the flavorful Taal cuisine as lunch was served inside the grand dining area. We were treated to a buffet meal that consisted of bulanglang (light vegetable soup), adobong puti (stewed chicken with turmeric), tapang Taal (marinated beef), and suman (sticky rice) with tsokolate-eh (native hot chocolate).
3RD STOP: SHRINE OF OUR LADY OF CAYSASAY
This Blessed Virgin is said to have miraculous powers. I went inside the church and took a chance by touching the image and prayed for a miracle.
4TH STOP: BASILICA OF SAINT MARTIN OF TOURS
This is the largest church in Asia. It measures 88 meters long, 44 meters wide, and 95 meters high. I had a difficult time trying to fit the image of this imposing structure in my camera screen!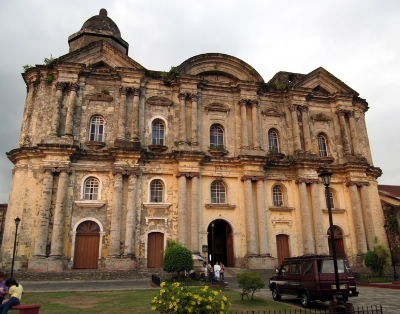 LAST STOP: TAAL PUBLIC MARKET
This place features many great finds—from handmade barong Tagalog and embroidered tablecloth, to special suman and tableas (cacao tablets). I just had to grab a souvenir for me to take home!
For more information, call La Isla Pilipinas Tours, Inc. a tel. +632 426 0093 or +632 436 6581, or e-mail .
This article was provided by Philippine Airlines' Mabuhay Magazine.Mabuhay Magazine is published by Eastgate Publishing Corporation (email: info@eastgatepublishing.com; website: www.eastgatepublishing.com).