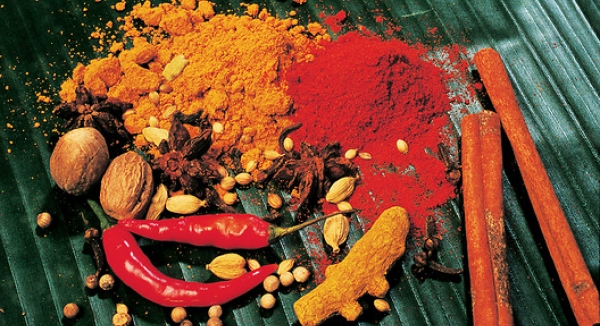 Cooking classes offer far more than a bunch of new recipes to impress your mates back home. Because food plays a central role in festivals and religious ceremonies, and dishes are influenced by trading partners, shifting borders and patterns of immigration, you also learn a bit about the history and culture of the country while discussing what's for lunch.
Luckily, Southeast Asia is awash with cooking schools. Most will include a market trip to buy indigenous herbs, spices, vegetables and fruits – a first-hand shopping experience, as well as a chance to meet the locals with a ready-made topic of conversation. And the best bit: afterwards you get to eat the food you've cooked. Here's a tasty starter from six distinct cuisines.
Bali
Casa Luna Cooking School
Honeymoon Guesthouses, Jalan Bisma, Ubud, Bali, Indonesia 80571; Tel: +62 361 973 282; www.casalunabali.com. Mon-Fri 9.30am-1pm. Maximum class size 18. Price: $31.
Held in the boutique style Honeymoon guesthouse, these short classes touch on the role of Balinese food in social and religious ceremony, before running through the techniques and ingredients for some of the major island dishes like Gado-Gado, Nasi Goreng and Balinese chicken satay. The meal is enjoyed afterwards accompanied by local rice wine or homemade hibiscus tea. These are demonstration-only lessons, and they have differing daily schedules – only Tuesdays and Thursdays involve a market tour.
Chiang Mai
Chiang Mai Thai Cookery School
(Office) 47/2 Moon Muang Rd, Chiang Mai 50200, Thailand; Tel: +66 53 206 388; Email: www.thaicookeryschool.com. Daily 10am-4pm. Price: from $30.
TV chef Sompon Nabnian holds classes lasting from one to five days in the family home a few kilometres outside Chiang Mai. The kitchens are well equipped with individual workstations, from where you'll learn great recipes like Green Curry, Phad Thai and the hot and sour prawn soup Tom Yum Goong. There's also an introduction to fruit carving and a market tour. A book of recipes is provided at the end. Free hotel transfers.
Hoi An
Red Bridge Restaurant & Cooking School
Thon 4, Cam Thanh, Hoi An, Vietnam; Tel: +84 510 3933 222, Email: www.visithoian.com/redbridge. Maximum class size: 10. Daily, 8am-3pm. Price: from $23.
This riverside operation is around 2km the centre of Hoi An, which means the day opens with a pleasant boat ride to the central market for provisions. Lots of Vietnamese classics are covered, including the famed Hanoi Beef Noodle Soup (Pho Bo) and Clay Pot Fish with Fresh Dill (Cha Ca). These hands-on courses run for either half- or full day, and they also do one-hour night courses at their sister restaurant Hai Café ($12) in the town centre.
Kuala Lumpur
La Zat
584 Jalan 17/17 Section 17, Petaling Jaya, Kuala Lumpur, Malaysia; Tel: +60 19 238 1198; Email: www.malaysia-klcookingclass.com. Tue-Sat 10am-2pm. Maximum class size 10. Price $53.
La Zat ('delicious') has lessons in traditional home cooking in a house on the outskirts of KL. They have a variation on the market tour – a stroll around the herb garden – before you set up at individual, fully equipped cooking stations. The classes delve into Malaysian cooking etiquette and explain some of the Malay, Chinese, and Indian influences on local cuisine. The cooking includes the curry-like beef Rendang, the chilli paste Sambal, and the Indian style bread Roti Jala.
Luang Prabang
Tamarind
Ban Wat Nong (opp Wat Nong), Luang Prabang, Laos; Tel: +856 20 777 0484; Email: www.tamarindlaos.com. Mon to Sat, 9am-3pm. Maximum class size: 12. Price: $28.
Joy Ngeuamboupha and his Aussie partner Caroline Gaylard run the cute Tamarind restaurant in the old town, and hold cooking classes from a country-style open sided sala overlooking a small river. After a stocking-up trip to Phousy Market, learn how to make around six dishes, such as the favourite Lao stew Or Lam, sticky rice, and the spicy jaew dips that are integral to this cuisine. The lessons are all practice-based at charcoal burners, so you can get your hands dirty, literally, if you like.
Phnom Penh
The Cambodia Cooking Class
67, Street 240, Phnom Penh, Cambodia; Tel +855 012 52 48 01; www.cambodia-cooking-class.com. Mon-Sat, 9am-4pm. Maximum class size: 10. Price $20.
Centrally located behind the Royal Palace, not far from the riverfront, classes here are run by Fizz restaurant on a rooftop terrace. After a jaunt to the local market to buy ingredients, cook Janie Nhim gives you hands-on experience, teaching judicious application of the fermented fish paste prahok, and helping you prepare herb pastes for traditional Cambodian dishes like Fish Amok. Each student has their own workspace, and they give you a booklet of recipes at the end.
Howard Richardson, the ex-editor of Bangkok Metro magazine, has written about Asian destinations for the BBC, GQ, and the New York Times online.