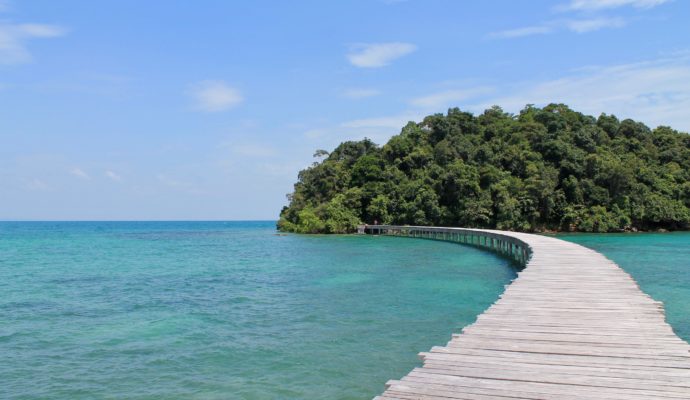 Koh Songsaa Private Island
Preah Sihanuk Province, Cambodia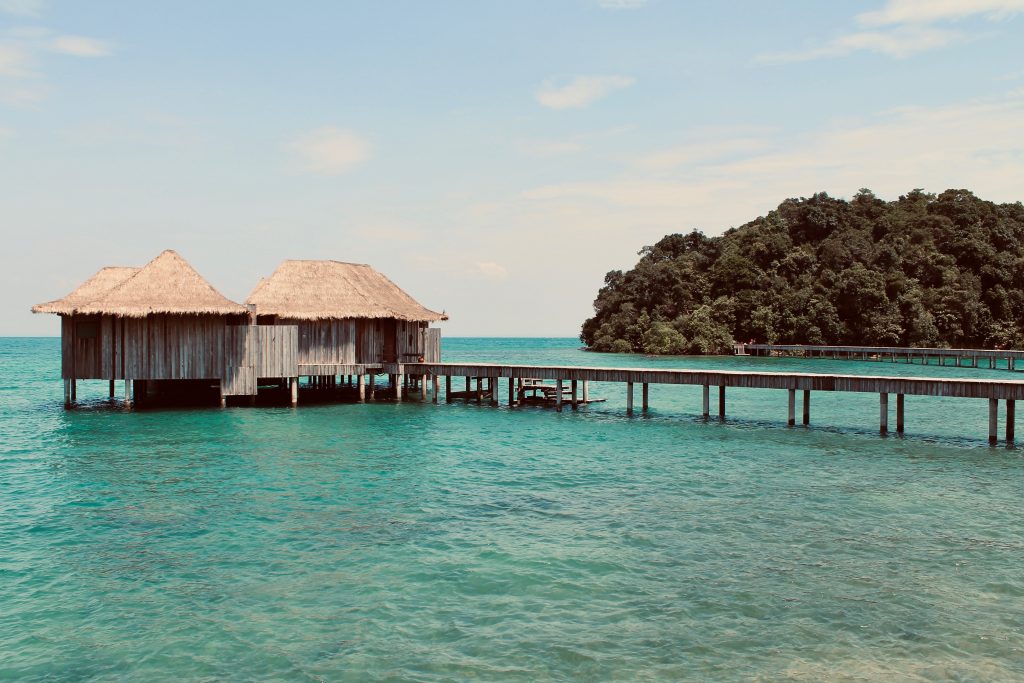 Locals call these two islands "the Sweethearts" (Song Saa in Khmer):  Koh Ouen and Koh Bong in the Koh Rong Archipelago stand some 40 minutes by boat from Sihanoukville, and host one of the most luxurious experiences you can have in all of Cambodia. 
The family-owned resort pulls out all the stops for luxury-minded tourists. Go snorkeling amidst the protected coral gardens, accompanied by a marine biologist, and meet the dugongs and tropical fish that call these waters home. Take a sea kayak around the nearby islands, and lose yourself in the beauty of the marine environment. Or enjoy Khmer-inspired spa therapies at one of the villas that punctuate Song Saa's rainforests and beachfronts.
Guests retire to their choice of 24 villas, including positively massive 200-sqm Ocean View Villas with thatched ceilings and wooden decks providing outdoor showers and private infinity pools.