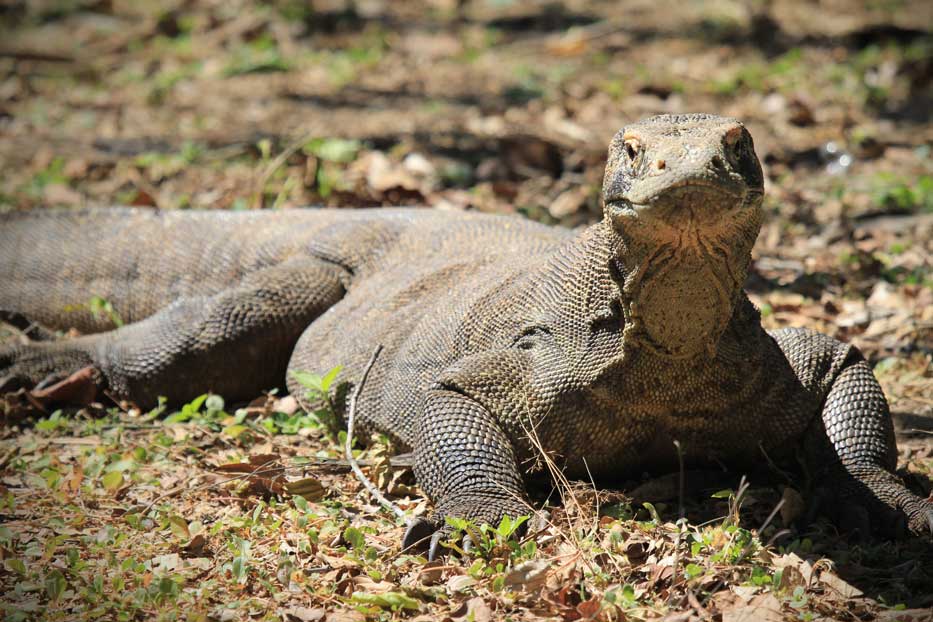 In its article entitled: "12 Months, 12 Amazing Adventures", CNN website recommends worldwide viewers to visit and get real close to the Komodo dragon, the last largest living prehistoric lizards on earth.
June: Spotting the Komodo dragon
To see a Komodo dragon in the wild, you have to go to Indonesia. Komodo National Park, a UNESCO World Heritage site located in the center of the Indonesian archipelago, is home to more than 5,000 of the world's largest living lizards, the Varanus komodoensis. The park is made up of three main islands, Komodo, Rinca and Padar. Many outfitters run single and multi-day trips from Labuan Bajo on Flores. Guides are necessary as the dragons are dangerous. The area around the islands also boasts spectacular scuba diving".
The islands of Komodo, Rinca and Padar in Indonesia, situated near the larger island of Flores, are the only remaining habitat on earth of these giant carnivorous lizards. In the wild they look pretty tame, but never be misled, they can run fast when chasing their prey, and a pack will devour an entire water buffalo with bones and all. Their most potent power lies in the saliva which is highly poisonous and absolutely lethal. The Komodo knows that it needs only one bite to kill its prey, then waits patiently until its victim succumbs from toxic poisoning.
However, an up-close view of the Komodo for visitors is possible and pretty safe, provided that they are accompanied and led by experienced rangers. Do follow their instructions. Donot be taken aback by the fact that the rangers' only weapon is a long wooden stick with a v-shaped end only. They know too well the behaviour of these dangerous dragons. The Komodo National Park has lately emerged as an attractive tourist destination also for cruise ships to anchor. Russian groups regularly visit Komodo to see the dragons and dive in the Park.
Since the seas around Komodo and Rinca are part of a national park, the seas and other islands are kept pristine, offering awesome underwater life. Divers can easily swim with dolphins and turtles and watch in awe as a group of giant manta rays swim majestically overhead.
The latest "discovery" in the Park is the Pink Beach, which glows beautifully pink in the sunlight.
To get to the Komodo island group you must fly to the Komodo airport at the town of Labuan Bajo on the west side of the island of Flores. Garuda Indonesia now also flies regularly from Bali to Labuan Bajo, as does Wings Air. At Labuan Bajo you can hire speedboats to the islands
For those sailing from Bali, comfortable to luxurious liveaboards on converted traditional phinisi schooners are available.
The small town of Labuan Bajo now has a number of international rated hotels, but economic accommodations are also available.
CNN link : http://edition.cnn.com/