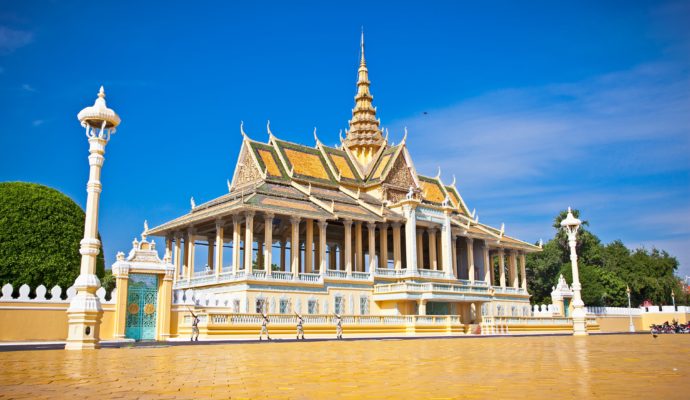 Royal Palace
Phnom Penh, Cambodia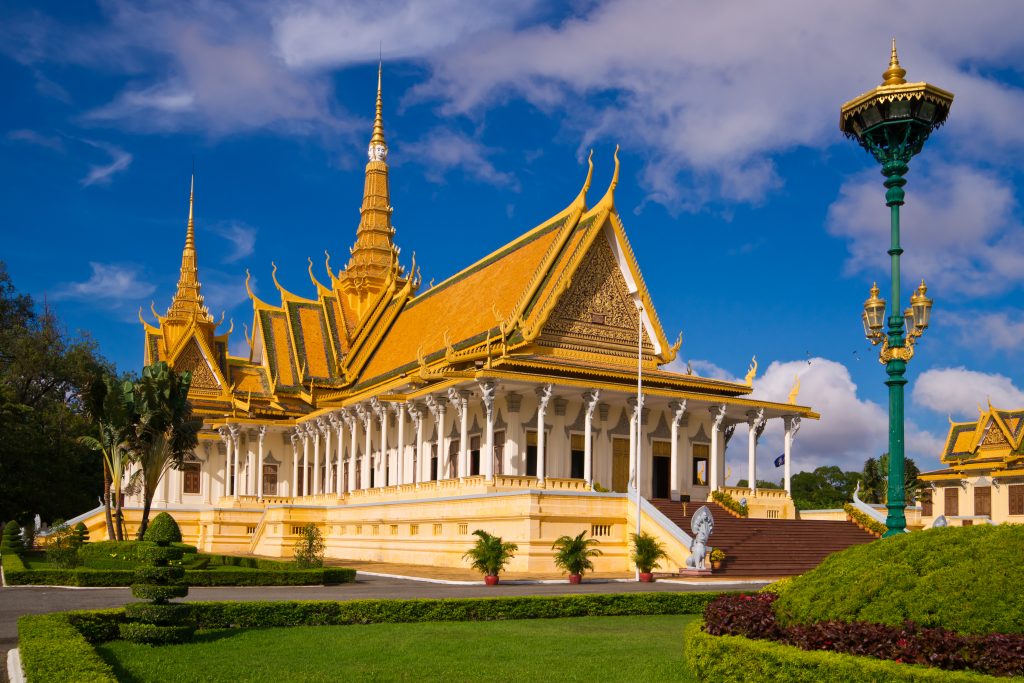 Phnom Penh only became Cambodia's capital in 1866, beginning with the King moving to the city and ordering the construction of a grand residence near the riverfront.
With its graceful Khmer roofs, ornate gilding and lush gardens, the Royal Palace in Phnom Penh has since become an icon of the capital and a must-see for visitors—a fine example of Cambodian royal architecture that covers some 174,870 sqm of the city center.
As the official residence of the present King, not all of the Palace is open to visitors—but certain parts can be visited, like the Throne Hall and its 59-m-high tower inspired by Angkor's Bayon; the open-air Chan Chaya Pavilion (Dancing Pavilion) sometimes used for classical Khmer dance performances; and the Silver Pagoda, with its sterling silver floor and Buddha statue encrusted by some 9,000 diamonds.
Visitors to the palace must dress modestly, otherwise, they'll be required to buy a sarong covering at the entrance.