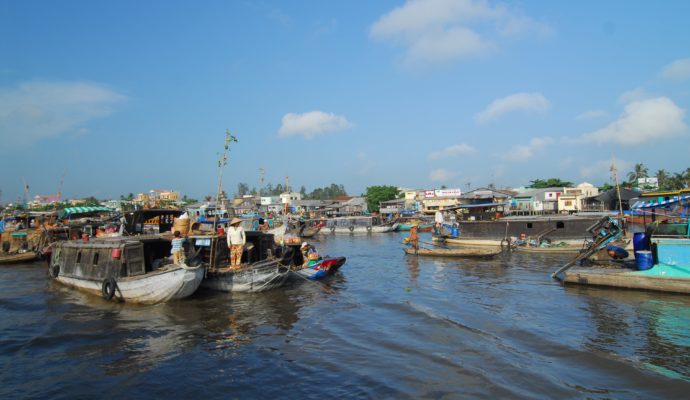 Floating Market
Can Tho City, Viet Nam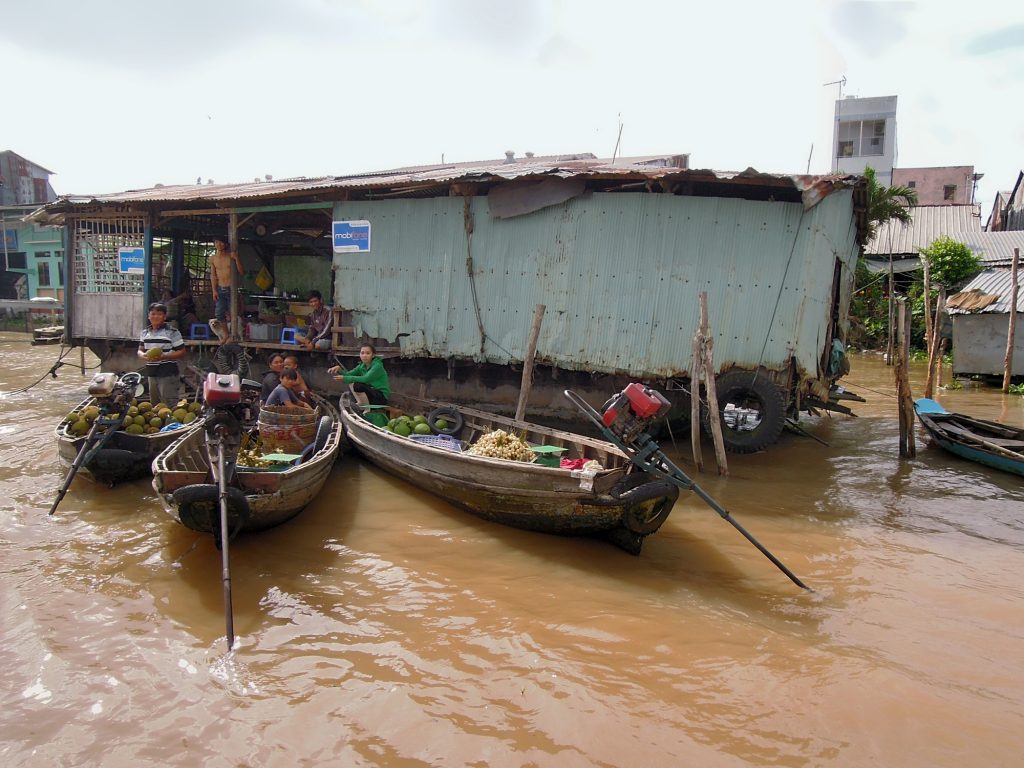 The floating markets in the Mekong Delta reveal a way of life supremely adapted to the water. Visitors to the Cai Rang Floating Market near Can Tho will find Vietnamese buying and selling as they have for centuries, with large boats anchored in rows selling items to buyers navigating the lanes in smaller watercraft.
Come before 9am to see the market at its busiest and most scenic. The trade-in fresh fruit, dried fish, coconut candy, smuggled cigarettes, and beer bring the on-water action to a crescendo. Each boat hangs their stock in trade on high masts, so buyers know what to expect before they cruise up.
You can also try local cuisine at low prices, including "broken rice" and noodle soups like bun rieu and pho from the market's floating vendors.
To visit Cai Rang, you can join a package tour from Can Tho; or ride a taxi from Can Tho to Ninh Kieu Wharf, then take a boat to Cai Rang.