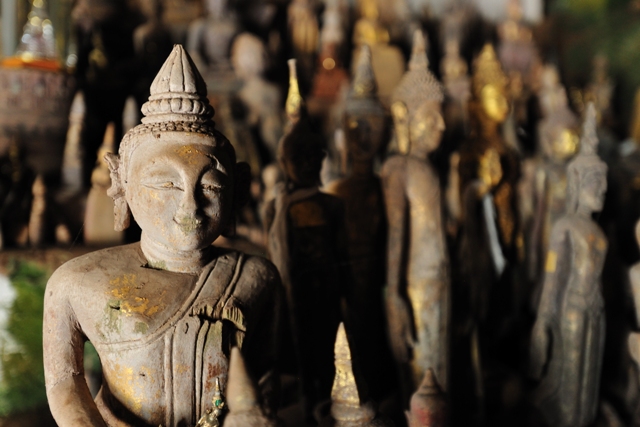 There's no single Southeast Asia culture: millennia of Buddhist practice and subsequent tides of missionary and colonial activity have transformed the region into a patchwork of cultures, each manifesting beautifully in a variety of ways.
To get to know the cultures of Southeast Asia first-hand, we recommend you spend a couple of weeks winding through the itinerary we've listed below. Starting in Thailand – one of Southeast Asia's major global travel hubs – you can make your way by air, by train or by bus to these neighboring countries, and find out what makes each of these countries culturally unique and spiritually rewarding to visit.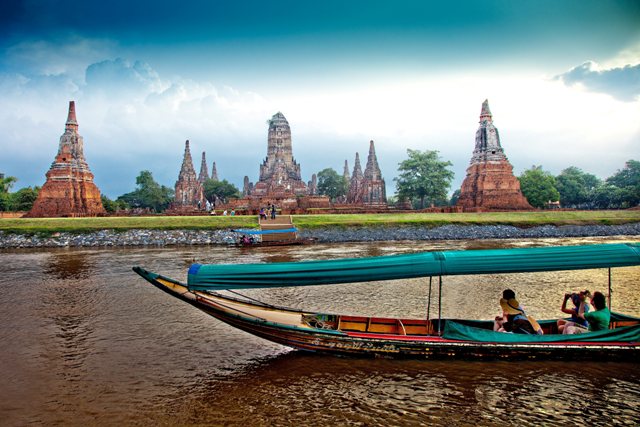 Thailand: Glory of an Ancient Kingdom
Highlights: Thailand's reputation as Southeast Asia's cultural core is well-deserved. The traditions associated with its centuries-old monarchy, grounded in Theravada Buddhist belief, manifest in a dizzying variety of material, visual and performance arts.
Yes, you can limit your visit to Bangkok and take the usual Grand Palace tour, but that only scratches the surface. For a full immersion into Thailand's cultural riches, you'll need to dig deeper or go a little further afield.
Bangkok's dance academies – notably the Ban Ram Thai, Thai Dancing School and Ban Suan Nattasilp-Dontri Thai in the nearby Nonthaburi suburb – cater to tourists and long-stay residents seeking to learn the traditional dance arts of Thailand. And traditional Thai puppet performances take place regularly at the Joe Louis Puppet Theater, continuing a long tradition of Thai marionette entertainment.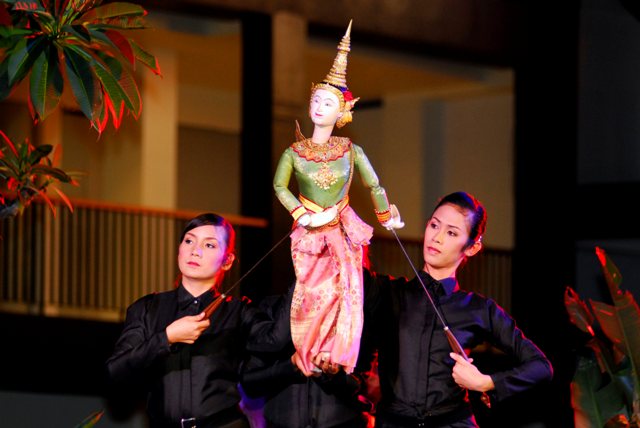 Chiang Mai and Lamphun north of the capital take visitors on a tour of the local textile industries: rich fabrics woven by hill tribe communities like the Mae Chaem people, creators of the Tin Chok weaving technique; and the Lanna people selling their traditional wares off San Kamphaeng.
You can go in deeper detail at neighboring Lamphun's weaving institutions – the Don Luang Weaving Village, the Hariphunchai Hand-weaving Institute and Pensiri Thai Silk among them, admiring the local handiwork and buying samples of your own to take home.
Ratchaburi south of Bangkok represents your best shot at watching the art of Thai shadow puppetry (Nang Yai), best seen at the Nang Yai Wat Khanon National Museum, where a museum showcases a whole set of 313 shadow figures and offers Saturday morning shows every week for the enjoyment of performance-minded tourists.
The historical parks of Sukhothai and Ayutthaya take tourists back in time to the origins of the Kingdom: the ruined former capital of Ayutthaya, retaining a faded glory despite having been destroyed by a Burmese invasion in 1767; and Sukhothai, encapsulating the remains of an ancient capital of Siam in the 13th and 14th centuries. These two key Thailand cultural heritage sites should never be missed by cultural enthusiasts visiting the Kingdom.
Alternate Thailand itineraries: For other Thailand-centered itineraries, explore these ASEAN Golden Celebration specials: a nine-day tour through Thailand, Cambodia & Viet Nam; an epic 27-day jaunt through Northern Thailand, Laos and Cambodia; and a two-week trip that explores the highlights of Thailand and Viet Nam.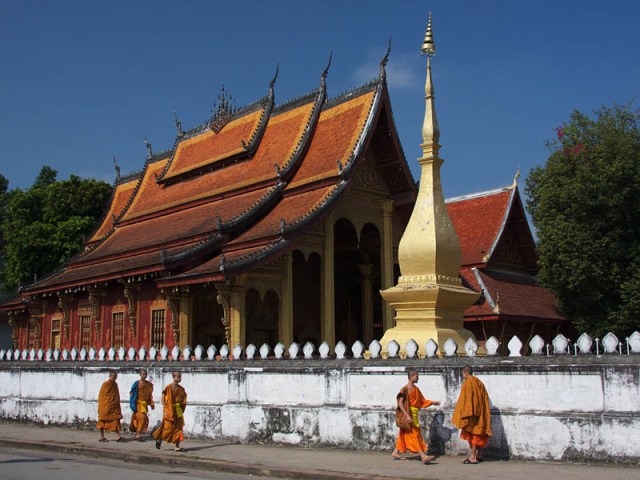 Laos: Roads from a Former Royal Capital
Highlights: To see Laos' culture at its most concentrated, travelers make the long trip from the present capital Vientiane to its former one Luang Prabang. Luang Prabang blossomed for centuries as the capital of Laos' Lan Xang kings well past the arrival of the French, whose colonial presence left its mark on Luang Prabang's local architecture.
The town's location on the confluence of two rivers mirrors the blending of French and traditional Lao architecture and culture within Luang Prabang; the 33 Buddhist temples stand in contrast to the French colonial shophouses and mansions scattered around the city.
The temples – among them the intricately-carved, 400-year-old Wat Xieng Thong – helped earn Luang Prabang a rare distinction as one of the region's key UNESCO World Heritage Sites.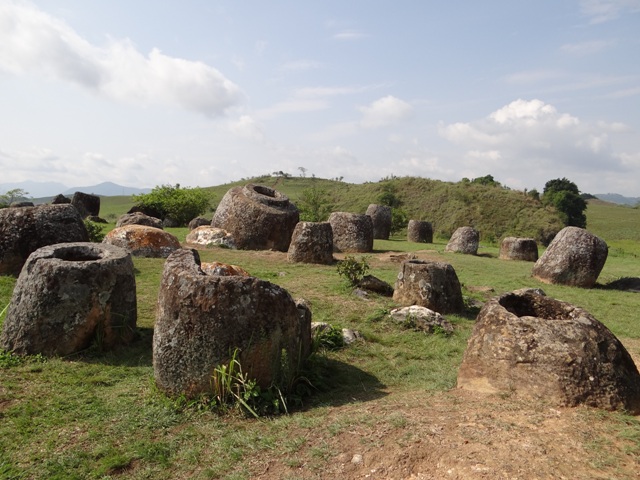 The Plain of Jars represents an unanswered mystery for Lao cultural fans: what were these thousands of mysterious stone jars made for? Carved from solid rock between 500BC to 500AD, the Plain of Jars draws tourists to make the long trek from Vang Vieng and Vientiane… presumably to come up with answers of their own.
Finally, the Southern Laos island of Ban Hua Don Daeng offers a unique homestay Lao experience that combines a trip to the Vat Phou temple complex with a relaxed downtime spent living as the locals do. As a guest of a local Lao family, you'll be treated like family, sharing meals and joining family activities between exploring Don Daeng Island and trekking around the local countryside.
Alternate Laos itineraries: For other Laos-centered itineraries, explore these ASEAN Golden Celebration specials: one that takes 11 days to see Laos and Viet Nam's top spots; a longer 15-day tour of the same countries meant to strengthen your body and nourish your spirit; and a temple-based jaunt between Thailand and Laos.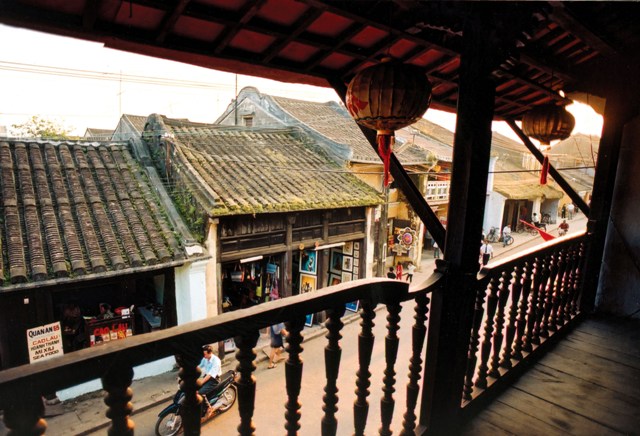 Vietnam: Towns and Temples Traveling Back in Time
Highlights: Viet Nam's culture hews closer to China than the rest of Southeast Asia, following Mahayana Buddhist traditions instead of Theravada ones, and reflecting in Viet Nam's Chinese-influenced costumes, architecture and traditional arts.
Visit the centuries-old town of Hoi An and you'll find Viet Nam's culture in full flower: the traditional architecture of the Japanese Bridge on Tran Phu Street and the Tan Ky Old House on the Thu Bon riverfront are just two of the many cultural stops you can see on a single ticket accessing the Old District.
You can also explore authentic Vietnamese food along Hoi An's restaurants – there's one on almost every corner in the Old District – and even the chance to get fully hands-on via one of the many Hoi An-based cooking classes, using fresh vegetables sourced from nearby Tra Que village.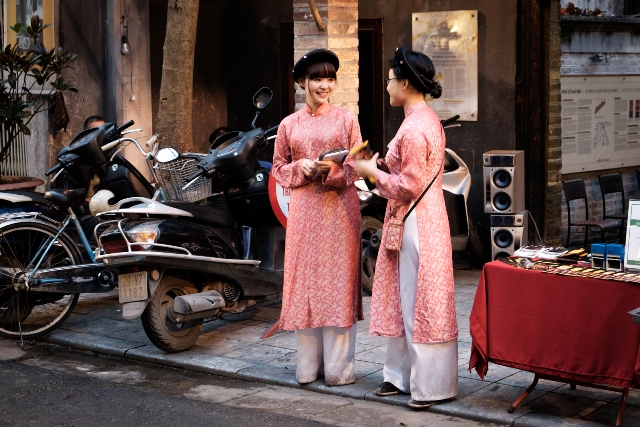 The Viet Nam capital of Ha Noi blends traditional Vietnamese architecture with colonial French influences: you'll find an Imperial Citadel dating back to 1011 AD standing alongside a French-built Presidential Palace.
The French believed they were on a mission to "civilize" Viet Nam, their efforts visible today via Ha Noi's leafy, grand boulevards bordered by beautiful colonial villas, mansions and impressive public buildings, the latter best exemplified by the Ha Noi Opera House in the city centre.
An overnight train ride from Ha Noi takes you to the former imperial capital of Hue in central Viet Nam, from which the Nguyen Emperors left a lasting legacy of architecture as seen in the Imperial City and Citadel, seven royal tombs located around the Hue countryside, the Esplanade of Nam Giao, the Ho Quyen arena, and the Hon Chen Temple.
Alternate Vietnam itineraries: For other Vietnam-centered itineraries, explore these ASEAN Golden Celebration specials: a 19-day grand tour of Southeast Asia that begins in Singapore and concludes in Viet Nam; a 16-day itinerary that winds through three countries including Viet Nam; and an eight-day tour that covers lakes, beaches and seashores around Southeast Asia, including Viet Nam's grand Ha Long Bay.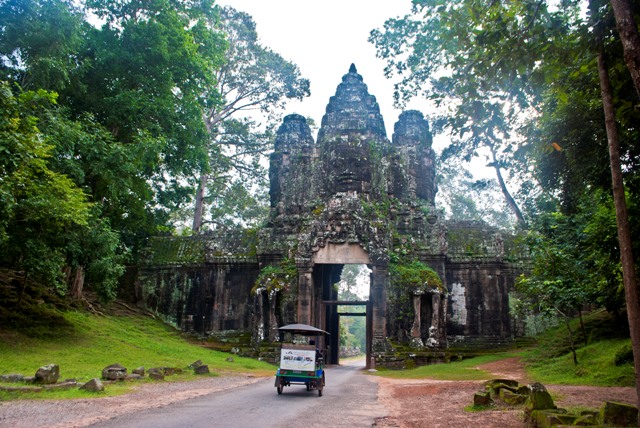 Cambodia: Remnants of a Mighty Empire
Highlights: Cambodia's culture traces its roots to the mighty Khmer Angkor empire that once ruled vast swathes of Southeast Asia. Its largest city and namesake, the Hindu temple complex of Angkor, served as its capital from the 9th to the 15th century, and now still contains a treasure trove of ancient temples, most notably the Angkor Wat temple complex.
Angkor Wat covers 208 hectares, contained in a square temple lot delineated by a wall and a wide moat. From its center, five towers rise over 200 metres above the plain. Its rich detail – including carvings of lithe apsara maidens and a long gallery depicting the churning of the sea of milk in Hindu mythology – elevate Angkor Wat beyond being a mere "temple" to a work of art for the ages.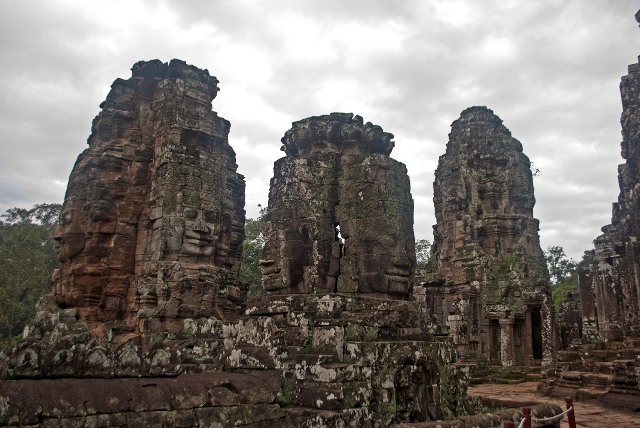 After watching the sun rise over Angkor Wat, you can ride a tuk-tuk to neighboring Bayon (famous for its face towers resembling the King that built it) and other, lesser-visited temples. Further away from Angkor, you can see similarly glorious old temples in Banteay Chhmar and Preah Vihear.
In nearby Siem Reap, not far from the Angkor temples, travelers can see Cambodia's living culture through apsara dance performances and the handiwork of artisans on display along the centrally-located market of Psah Chas (Old Market).
Alternate Cambodia itineraries: For other Cambodia-centered itineraries, explore these ASEAN Golden Celebration specials: a Cambodia and Viet Nam cross-border adventure lasting eight days; a nine-day excursion through Thailand, Viet Nam and Cambodia; and a comprehensive 29-day tour of nine Southeast Asia countries including Cambodia.