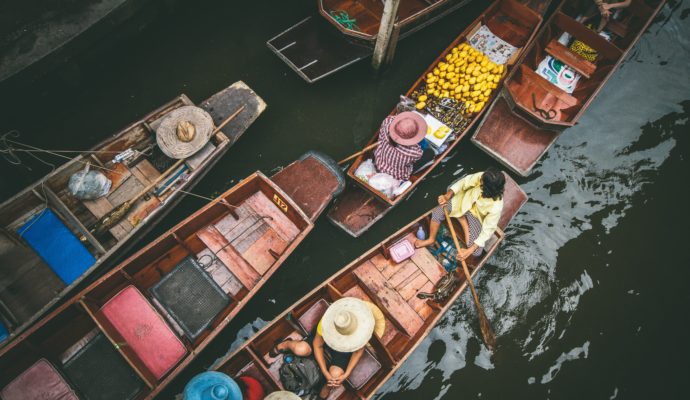 Floating Market
Ratchaburi, Thailand
There's been a floating market on the Damnoen Saduak Canal since its construction in the 1860s. For over a century and a half, locals have bought and sold groceries, tools and breakfast from boats on this man-made waterway in Thailand's Ratchaburi Province.
Tourists never tire of the sight of hundreds of sampans selling wares on the khlongs of Damnoen Saduak—the color and hubbub of Thailand's foremost floating market simply can't be seen anywhere else. Many sampans here cater to the tourist trade—selling souvenirs or serving up deep-fried snacks and hearty noodles.
To see Damnoen Saduak at its best, time your visit from 7am to 9am—you'll avoid the heat and the main tourist crush if you arrive early. You can bargain for tourist goods, particularly from the souvenir shops at the Hia Kui market inside Damnoen Saduak.