Today, people need places to unwind and enjoy wellness activities more than ever before. With so much stress and uncertainty in the world, it's nice to have somewhere to go to focus on self-care and finding yourself again, and Lao People's Democratic Republic is one of the very best places in the world to do so.
Laos is the perfect setting for a wellness vacation with its lush green landscapes, beautiful ancient temples, and natural hot springs. Once you visit this small Southeast Asian nation, you'll know exactly why it's the ideal destination for the wellness trip of a lifetime. 
Here, we will give you an overview of what to expect when traveling to Laos for a wellness trip and some of the best wellness activities in Lao PDR!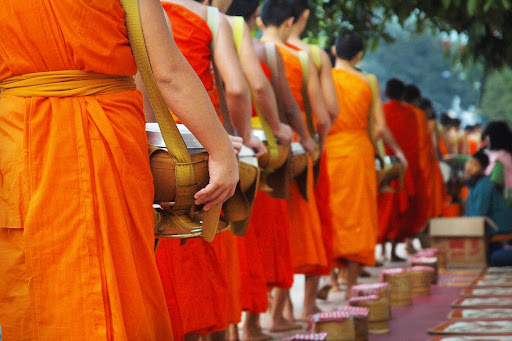 Luang Prabang – Morning Alms
Attending the morning alms at Luang Prabang is arguably one of the most spiritually meaningful wellness activities in Lao PDR. Silently observe the process, and only make an offering if you can do so in a respectful manner. Please maintain a safe distance and take care not to block the procession of monks or those making offerings if you do not desire to make an offering.
Every morning here, a highly spiritual experience occurs. If you wake up in time, which is just before dawn, and head down onto the streets, you'll witness a piece of history taking place before your eyes, as many Buddhist monks make their way, silently, into the streets in pre-dawn's darkness – the Tak Bat alms giving ceremony. This experience is not just about the monks' receiving their daily sustenance – the monks collect alms as a way to keep their vows, while the locals give alms in order to practice their Buddhist faith.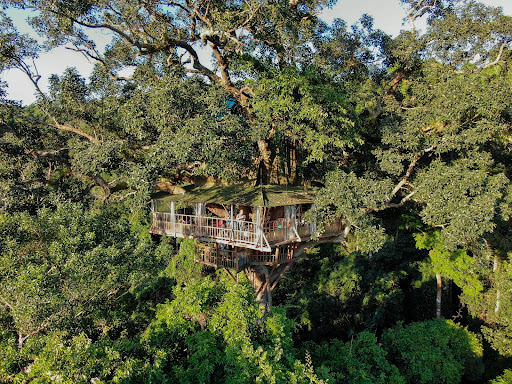 Bokeo Nature Reserve
Visitors to The Gibbon Experience in Lao PDR may explore and rehydrate while taking in the Bokeo Nature Reserve for the most breathtaking vistas. Make a reservation for one of their treehouses to enjoy tranquil views and potential gibbon sightings. The ideal spot to concentrate oneself is at this conservation initiative that promotes nature eco-tourism.
When you visit the Bokeo Nature Reserve in Lao PDR, you find yourself at one with nature, wildlife, and the world. This place is the ultimate destination for anyone on a wellness journey who wants to reconnect with nature and their place in the world. Hearing the exotic local birds and the music of the jungle will give you a kind of peace that you simply can't find anywhere else on Earth.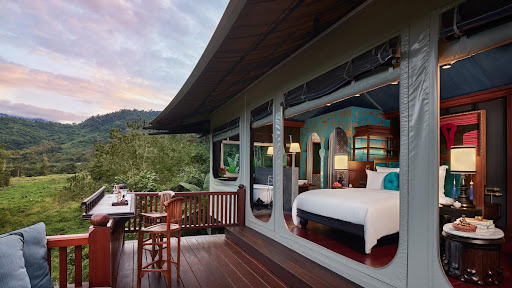 Rosewood Luang Prabang Hotel
One of the most relaxing hobbies is taking a bubble bath, and another is being outside, and the opulent Rosewood Luang Prabang hotel has discovered a way to combine the two. As if it weren't alluring enough, the enormous hotel has traditional herbal therapies in its French and Lao styles. Consultations at the spa are held in hillside tents surrounded by luxuriant vegetation.
The Rosewood Luang Prabang Hotel makes for the perfect base of operations when visiting Lao PDR on a wellness trip. The house chef is known for creating delicious dishes fit for aristocracy. These dishes include exotic local herbs that will make your mouth water.
Here, you will emerge from the hotel feeling refreshed, revitalized, and ready to take on your next adventure as you explore the many pleasures that Lao has to offer.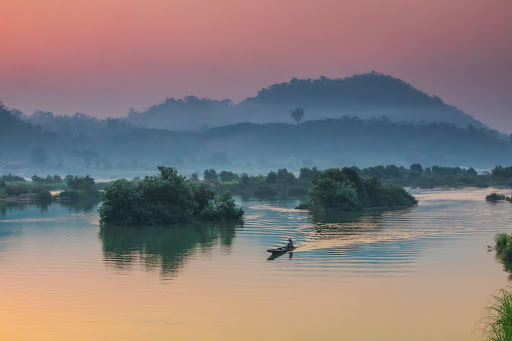 Mekong River
Many river cruises start their journey on the upper section of the Mekong, which is located north of Luang Prabang. The Mekong is traveled by a variety of boats, from rebuilt ferries with cozy cabins and reconstructions of colonial river steamers, to passenger boats that stop in riverbank communities where you may spend the night.
While most excursions begin or conclude in Luang Prabang, a town that is listed as a UNESCO World Heritage Site, they also stop at riverside communities like Nong Khiew, Muang Ngoi, and Pak Ou, among others.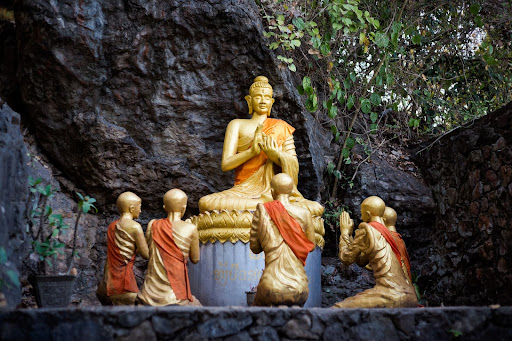 Mount Phousi
Phou Si means "holy mountain" or "sacred hill" in English. The Lao people hold Mount Phousi in the highest regard, and Wat Chom Si, which is located at its top, plays a significant role in Luang Prabang's vibrant Buddhist community. People are selling blessings (flowers, incense, etc.) to leave at the many temples and Buddhas on each of the stairways. Traversing Mount Phousi is one of the most visually stunning and spiritually impactful wellness activities in Lao PDR.
You may get a breathtaking view of Luang Prabang and the serene valley it is situated in from the mountain. The view is extremely stunning, with the blue mountains in the distance rising over the calm rivers and covered in vegetation. Mount Phousi offers meaningful and magnificent views!
Plan Your Wellness Trip to Lao PDR!
This Southeast Asian country is best known for its rich cultural heritage and serene landscape. When visiting Laos, you can expect to experience true peace and tranquility. Laos is a perfect destination if you're looking to truly get off the beaten path and escape the crowds of more typical Southeast Asian travel destinations.
It's one of the least traveled countries in the world and is also home to some of the most beautiful natural landscapes. For instance, the central valley region is flanked by dramatic mountains, and the mighty Mekong River flowing through the country's southern border is one of the world's great rivers.
When visiting Laos, you should expect to experience all this Southeast Asian country offers, including beautiful landscapes and rich cultural heritage. As you have discovered, there are many unique places to visit and activities to explore, so be sure to create a custom itinerary to get the most out of your wellness trip. 
Don't forget to pack your rain gear, just in case! When you're looking for an exotic getaway, you can't go wrong with visiting Laos. This Southeast Asian country is rich in culture and natural beauty, making it the ideal place for an off-the-beaten-track wellness trip.