Singapore's lush greenery, tropical climate, and luxurious comforts make it a hotspot for health and wellness opportunities. There are countless wellness spots in Singapore; tucked into the urban bustle of the city, from rejuvenating parks to yoga retreats. This city is the ideal destination to reconnect with oneself and nature whilst retaining the convenience of an urban locale. Continue reading to discover some of our highly recommended wellness spots.
Palm Ave Float Club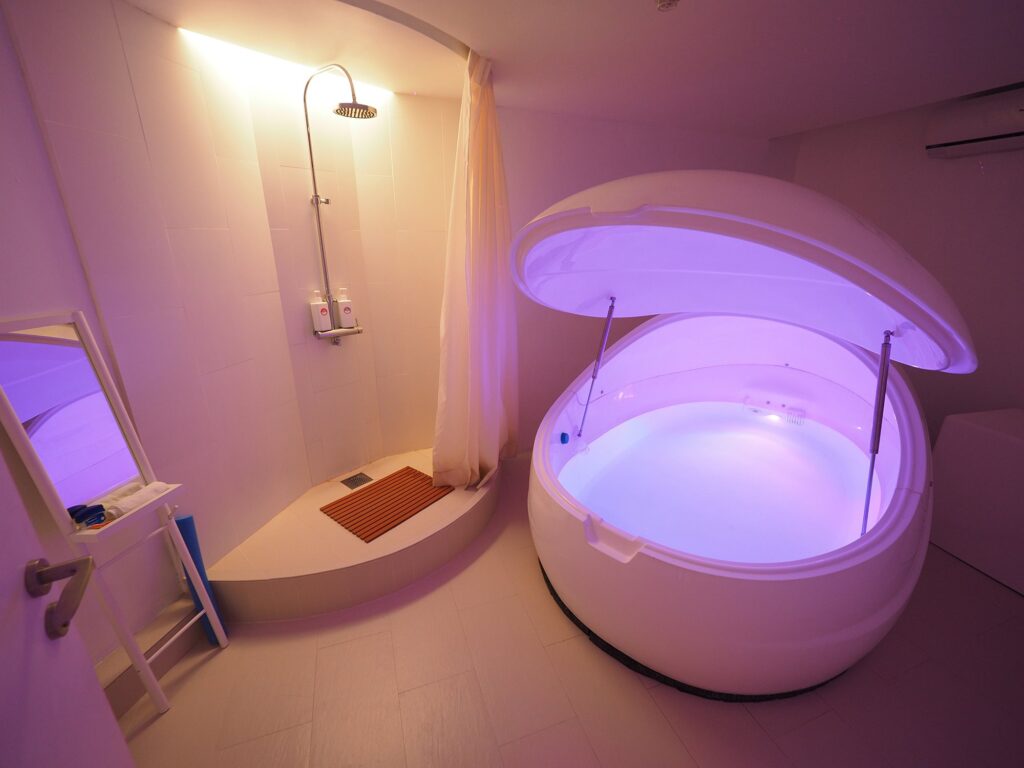 A floatation pod at Palm Ave Float Club | Visit Southeast Asia
Located in the calm beauty of Kallang Riverside Park, Palm Ave Float Club is Singapore's only destination for floatation therapy. This therapy is intensely meditative and grounding, with many wellness benefits. Floatation has been scientifically proven to reduce pain and stress: at Palm Ave, you will be able to float in a quiet, cocoon-like pod, without light, sound, or the pressure of gravity. The freedom from external stimulation allows your mind and body to enter a meditative state.
Each floatation room at Palm Ave is completely private, with its own shower, fresh towels, and toiletries. In addition to the primary floatation experience, you can try Red Light Therapy, which aids in energy production and circadian rhythm regulation. Each red-light session is ten minutes, making it the perfect add-on to a session in a floatation pod.
Before and after the meditative escape of the floatation pods, you can stroll through Kallang Riverside Park, designated as a fishing zone and a haven for water activities. The park is also full of native flora, such as the Alstonia Angustifolia and Malayan Banyan trees, adding to its charm. This Singaporean Park, along with the Palm Ave Float Club, will provide you with unforgettable wellness experiences.
Central Catchment Nature Reserve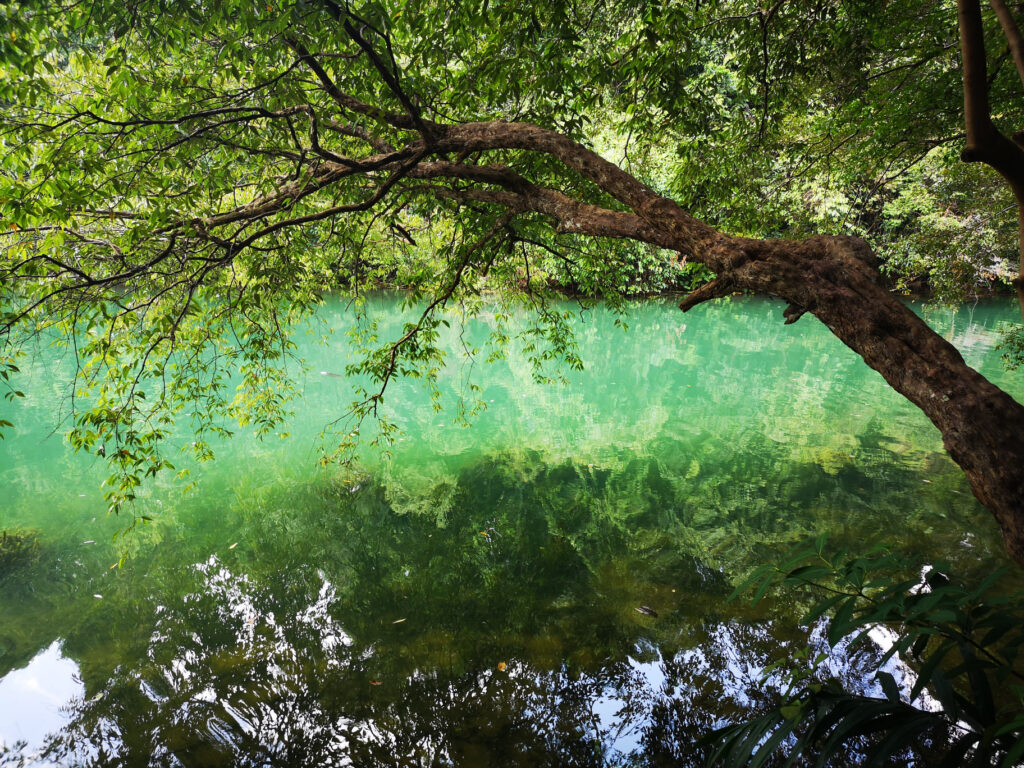 Central Catchment Nature Reserve | Visit Southeast Asia
One of the largest nature reserves in Singapore, Central Catchment is a green retreat tucked right in the center of the city. The 20-kilometer web of trails is richly diverse and abundant with flora and fauna. Nicknamed Singapore's 'green lung,' the reserve is a popular destination for nature lovers, athletes, and those who want to escape the stresses of city living.
The rare greenery and gorgeous organic sights of Central Catchment Nature Reserve, and its accessibility make it one of the top wellness spots in Singapore.
Some of the best attractions within the reserve are the Treetop Walk, a suspension bridge between two of the highest points on the trails, and Jelutong Tower, an observation outpost with seven different decks. The stunning vistas visible from these two attractions will soothe your soul, while the hike to them will give your body a good workout.
Your wellness visit to the Central Catchment Nature Reserve will truly be down-to-earth.
Yishun Pond Park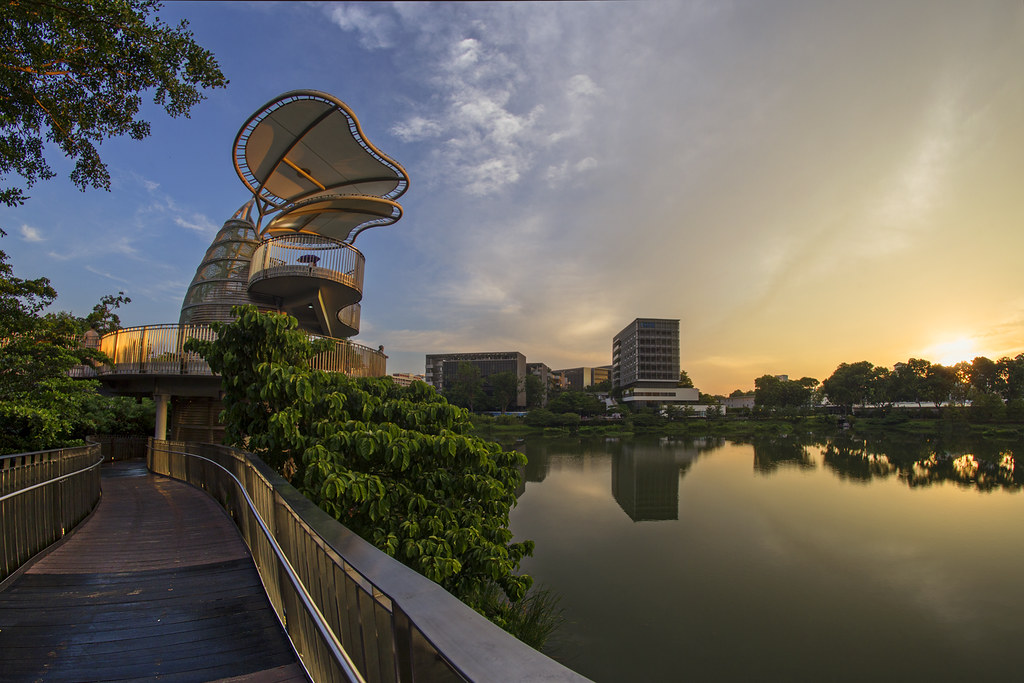 Yishun Pond Park | Visit Southeast Asia
Another serene escape from the city, Yishun Pond Park is located in Singapore's northern corner. This tranquil destination, while a little out of the way, is a favorite community space of its residents. Much like the Central Catchment Nature Reserve, Yishun is home to a wealth of wildlife and native plants. The eponymous pond and its surrounding land offer a leisurely respite.
Yishun Park also offers a host of recreational activities for the public to enjoy while exercise groups meet regularly in the park to work out, ranging from aerobics to qigong, a traditional Chinese practice combining spirituality and martial arts. The workout sessions typically begin at 5:00 am (quite early, but you may as well start your day off right in the name of mental health and wellness.)
Make sure to visit Yishun Pond Park to experience how the locals practice wellness.
Lloyd's Inn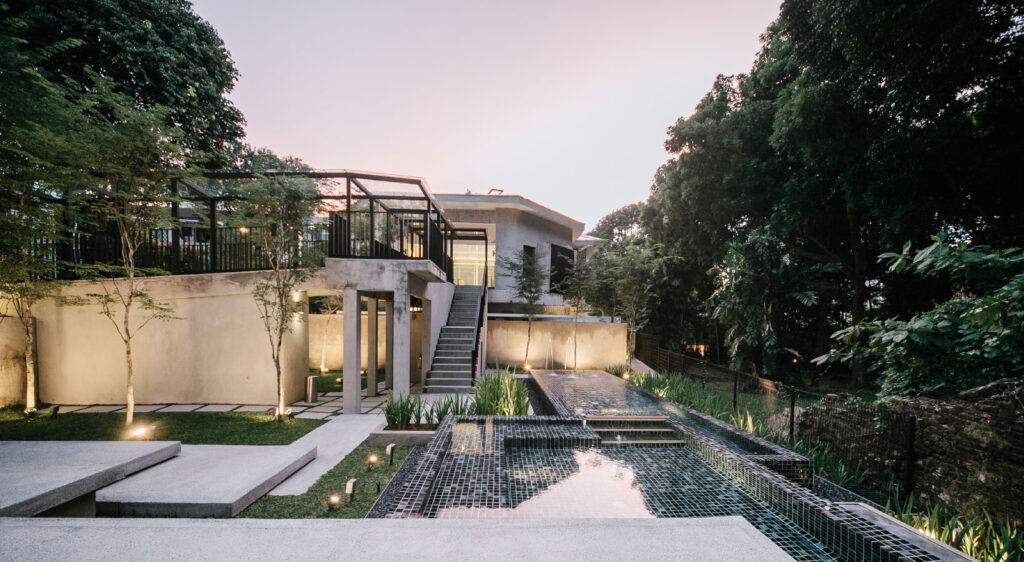 The dipping pool at Lloyd's Inn | Visit Southeast Asia
A boutique hotel located right by Singapore's famous Orchard Road, Lloyd's Inn's complementary morning pastries, sunbed lounges, and a dipping pool surrounded by tropical foliage, provide visitors with a discerning wellness experience.
The hotel itself is a study in relaxation and elegant architecture; the raw, monochromatic finish of the walls and floors contrasts with the hotel's natural greenery, and the massive windows let in great quantities of light. The rooftop terrace offers an open-air lounging experience, while the outdoor pantry provides beautiful views of the neighborhood. The tranquility of nature is also never far from the rooms of Lloyd's Inn.
With a total of 34 rooms offering eight different room types, there is something here that will appeal to the most discriminating of travelers. With its minimalist, graceful style, Lloyd's Inn is an ideal urban wellness retreat.
Marina Bay Sands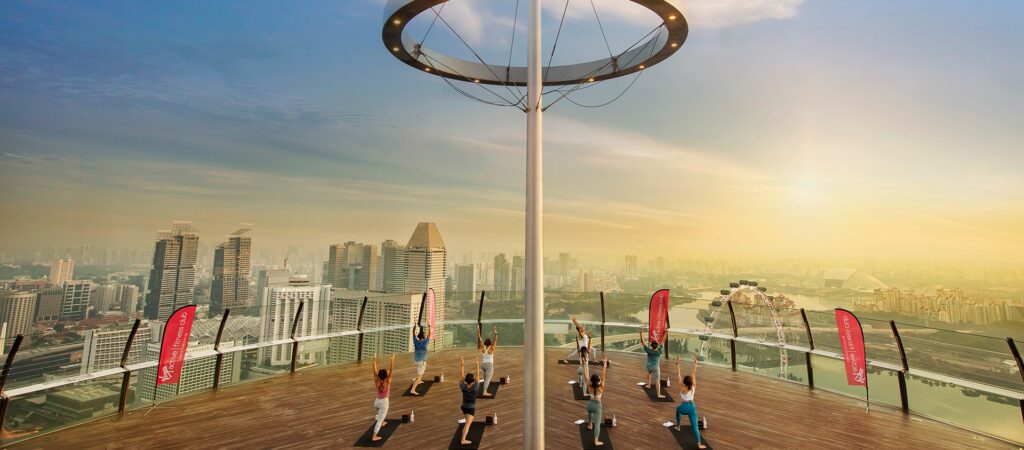 Yoga at Marina Bay Sands | Visit Southeast Asia
Yoga has always been known to be a top wellness activity – incredibly beneficial to the mind and body. Its countless benefits include improved strength, relaxation, and overall energy increase.
An extraordinary wellness experience is available to you when you stretch into a Sun Salutation or a powerful Warrior Pose during a sunrise yoga session against the gorgeous Singapore skyline.
Marina Bay Sands offers exactly that, with its Skypark Yoga program. The breathtaking Marina Bay Sands resort is one of the most sought-after destinations in Singapore, with its iconic views, architecture, and infinity pool. Skypark Yoga is held 56 stories up in the air, overlooking the city's prominent Gardens by the Bay. Every week, four classes of varying yoga levels are held at sunrise, and anyone can book a session.
No matter which of these unparalleled wellness spots you choose to visit during your trip to Singapore, you are sure to reconnect with your body, with your mind, and with nature.
---