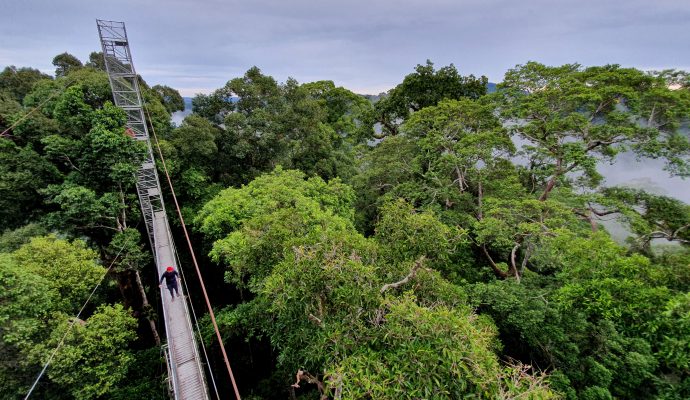 Canopy Walk, Temburong District
Temburong District, Brunei Darussalam
The rainforest covering Brunei's Temburong District spans some 500 square kilometers—much of it still untouched by human activity.
Visitors to the Ulu Temburong National Park see only a tiny fraction of the jungle and its inhabitants—either by cruising down the river on a temuai (traditional longboat), walking through jungle trails, or ascending some 40-plus meters into the treetops on the Canopy Walk.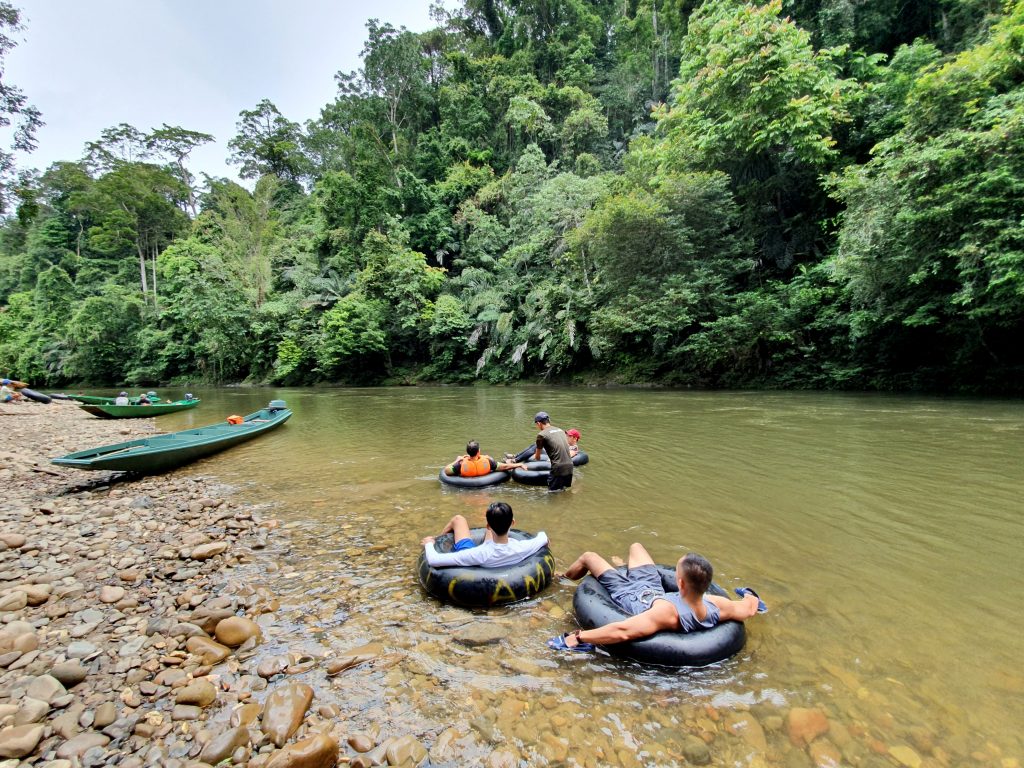 To climb to the top of the canopy walk's tower, visitors must hike up a 746-step staircase before being rewarded with the most wondrous views from the top of the trees. The weathered wood on the Canopy Walk itself may give some visitors second thoughts, but it's quite a thrill to see Temburong's forest from so high up—eye-level with exotic fauna like hornbills, scarlet minivets, and gibbons. A trip up early in the morning is even more magical as you get to see the morning mist dissipate as the sun is rising.
Visitors to Ulu Temburong National Park must book a visit to the Canopy Walk in advance with an authorized tour operator. Overnight stays near the Canopy Walk can be arranged at Ulu Ulu Temburong Resort, some 40 minutes' walk away.