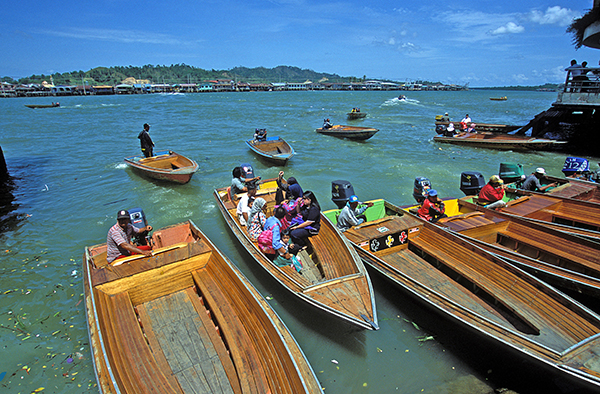 The "banana pancake trail" is looking a little too well worn.
Its formerly out-of-the-way destinations, once much beloved by older backpackers, have since been deluged by crowds of package-tour travelers and flashpackers. Formerly cheap hostels at the old places now compete with expensive resorts, and you're more likely to find Michelin-star restaurants where a previous generation of budget travelers contented themselves with cheap banana pancakes.
Is this the end of Southeast Asia's backpacker renaissance? Hardly; in fact it may only have just begun.
Consider this list an "alternative banana pancake trail", where travelers can go off the path blazed by backpackers of decades past, and discover other, less-visited sights that have all the romance, all the authenticity, and all the value-for-money that yesterday's classic destinations used to have.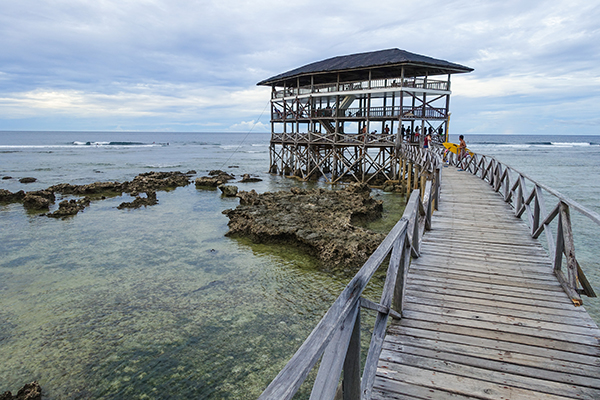 1. Siargao, the Philippines
Getting to the surfing island of Siargao in the Philippines requires a stopover at either Manila or Cebu cities, Backpacker Banter's Chris Stevens (Facebook|Instagram|Youtube) tells us: but you won't regret the roundabout route.
Of Siargao, Chris says it's an "island paradise that's far enough off the main tourist trail to be tranquil, budget friendly and stunning, but also not a complete nightmare to get to!"
Most of Siargao's attractions revolve around the sea, "from heaps of stunning beaches and tranquil lagoons to a mangrove forest perfect for a SUP [stand-up paddling] adventure and even world class surfing," Chris tells us. "Head to the Cloud 9 Boardwalk and watch the locals do their thing – bonus point if you head there for sunset with a beer!"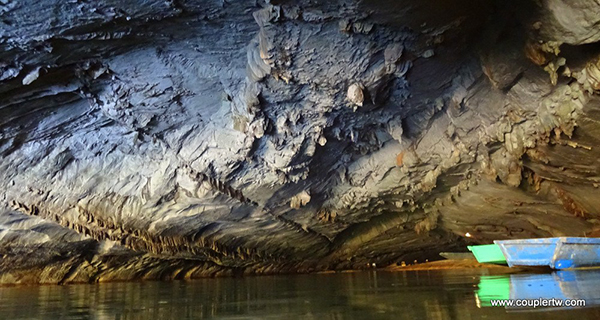 2. Konglor Cave, Laos
The long haul required to visit Kong Lor cave in Laos may explain why this super-out-of-the-way destination remains a favorite for backpackers looking for authenticity.
"Travelling by bus in Laos is an experience by itself – it's slow, probably uncomfortable but a very real experience," explains Jorge Bastos of CoupleRTW (Facebook|Twitter|Instagram). "Unlike many other trips in SE Asia which were overrun by tourists, here you'll be travelling with locals (and a few backpackers)."
After your seven-hour bus ride, set aside a whole day to explore this 7-kilometer cave and its navigable river. The trip contains both a boat-borne part and a walking part, where you'll see the rock formations on foot.
"When you reach the river by the cave's entrance you'll notice the water's color and beauty," says Jorge. "As you start snaking through the river you begin to realize how big and amazing Kong Lor Cave is."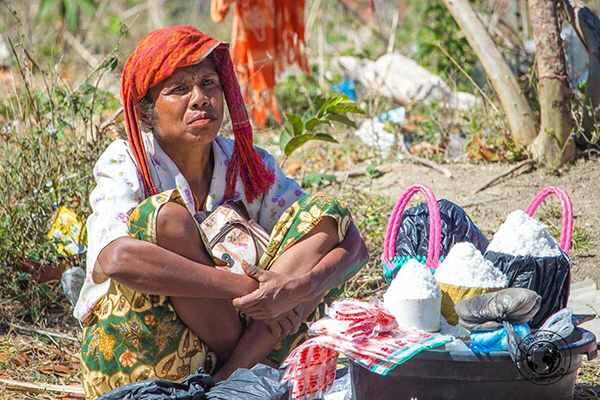 3. West Timor, Indonesia
In a world awash with mass-market tourist destinations, finding authentic experiences requires you go far off the beaten path, say Nikki Vella and Michelle Zammit of Cheeky Passports (Facebook|Twitter|Instagram); unfortunately, "such places are either dangerous or awfully difficult to get to."
However, exploring the Indonesian province of West Timor proves to be neither risky nor inaccessible: "Despite being home to El Tari Airport in Kupang, one of the main regional hubs of the East Nusa Tenggara region, the island itself has mostly been overlooked and used predominately as a transit destination," Nikki and Michelle tell us.
The couple suggests a stay at the city of Soe, an ideal jump-off point to the central region's authentic traditional villages.
"Getting a local guide is necessary – not only to overcome the language barrier, but also to respect and understand the different customs of each community," say Nikki and Michelle. "Although the villagers welcome curious visitors, they are very protective of their traditions, and you really don't want to upset a village with a history of headhunting!"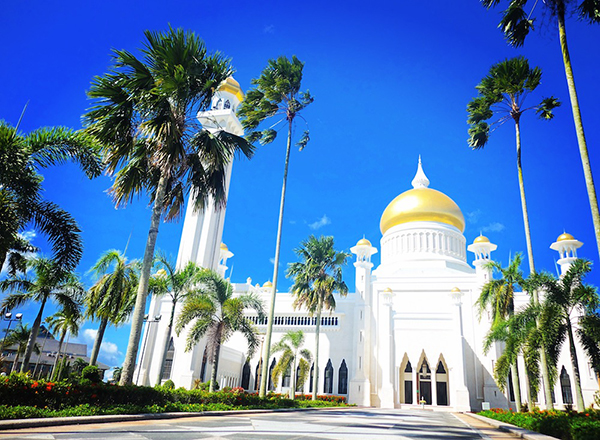 4. Bandar Seri Begawan, Brunei
When Craig Russell of No Real Plan (Facebook|Twitter|Instagram) crossed the border from Malaysian Sabah to Brunei, he realized he was further off the beaten path than most. "The streets were a lot quieter, there was hardly any litter about," Craig tells us. "Gone was the ability to buy alcohol and I didn't see another tourist in sight."
Craig wanted to see Brunei's capital from a local perspective, so he booked a homestay ("they even cooked meals for me and offered to drive me around," Craig says) and took about three days to explore ("that should be plenty to see most of the sights," he explains).
Brunei throws up a few interesting contrasts – you'll be at the Kampong Ayer water village one minute, and "see a 7-star hotel that has multiple large swimming pools" the next. The mosques, Craig tells us, "really need to be seen to be believed – I'd recommend going at both day and night, as they look totally different with lighting. Just make sure you dress appropriately."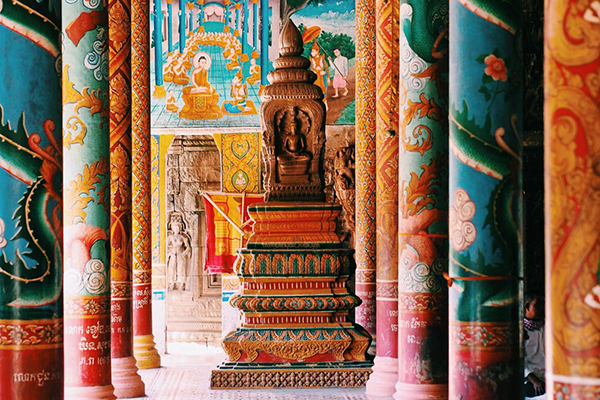 5. Kampong Cham, Cambodia
"I lived in Cambodia for a year in 2016, and Kampong Cham was by far my favourite off-the-beaten-path spot," Wander-Lush's Emily Lush (Instagram|Facebook) tells us.
Three hours from Phnom Penh by bus – and a favorite stopover for tourists on the way to Laos – this laid-back settlement on the northern reaches of the Mekong River hardly looks like Cambodia's third-largest city. "A sleepy town with a few restaurants and hotels scattered along a picturesque riverfront, it sees few foreign tourists," Emily says.
From the town center's colonial buildings, wide boulevards, and bustling wet market, you can go on to Kampong Cham's more interesting far-flung spots, from the Cheung Kok Ecotourism Village ("take a free guided tour to learn how Cambodia's traditional krama scarves are made," Emily says), to the longest bamboo bridge in the world, Koh Pen Bridge ("erected in the dry season and dismantled before the monsoon, it connects Kampong Cham to Koh Pen island – a great spot for a bike ride", Emily explains).
Finally, the local temples have plenty to offer, but Emily swears by Banteay Prei Nokor: "The newer temple has exquisite murals, while the stone relief carvings on the original structure are said to predate Angkor," Emily explains.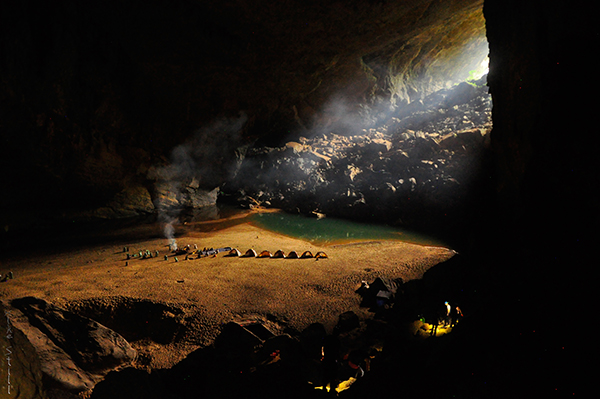 6. Phong Nha, Vietnam
Live Travel Teach's Mike Still (Facebook|Twitter|Instagram) calls Vietnam's Phong Nha "my favorite off the beaten path destination in Vietnam." While tourists still avoid this hard-to-reach national park, Mike says its obscurity is misleading: "there is plenty to see and do here in this jungle paradise," he says.
The discovery of the largest cave in the world, Hang Son Doong, put Phong Nha on the map. Tours began in 2014, but even then "there wasn't much in the way of lodging or restaurants for travelers here." (Luckily, that situation has since improved.)
"There are so many great things to do here in Phong Nha, from caving to motorbiking through the farmland and taking a boat down the river," Mike tells us. If you prefer to explore the area's caves, Mike suggests "Son Doong for its prehistoric dolines, or Hang En for a slightly easier jungle trek."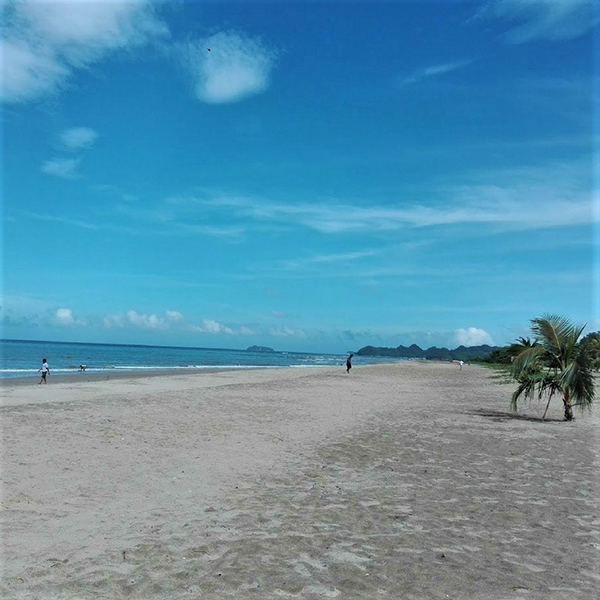 7. Sipalay City, the Philippines
The island of Negros in the Philippines has an abundance of history behind it, exemplified by Sipalay City in its southwestern reaches.
Everywhere With Ferna's Ferna Mae Fernandez (Facebook|Twitter|Instagram) was captivated by this historic settlement. Once a plantation town trading in sugarcane, vegetables and rice, its business history now intermingles with its natural wonders: "don't miss checking out the shipwreck of Panay Shipping, which sunk during WWII," Ferna says.
Other natural attractions in Sipalay include its beaches of varying colors ("glittering black sand; white sand in Punta Ballo; brown sand in Sugar beach and the gray sand at the 2km-wide boulevard," Ferna says), massive caves, and over 30 protected marine sanctuaries.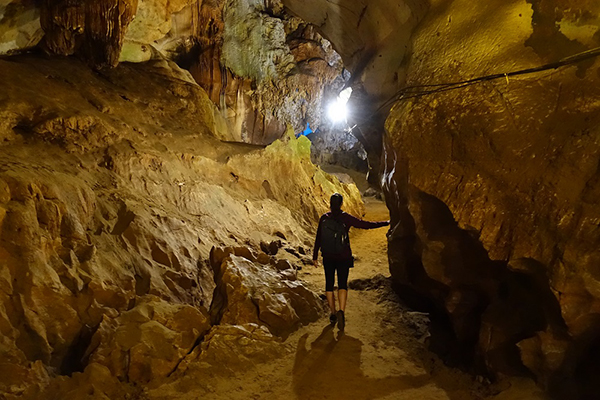 8. Chang Dao, Thailand
Jet Set and Forget's Gina Bambinelli (Facebook|Twitter|Instagram) raves about this hidden gem tucked away in the mountains of Northern Thailand. "If you think Thailand is already affordable for backpackers, wait until you get to Chang Dao," Gina gushes. "The hotels and hostels are about half the price as they are in Chiang Mai."
But what made Gina venture outside of the city limits of Chiang Mai? "The Caves! I packed my backpack for the weekend and rode my scooter almost two hours through the winding roads," Gina recalls. "You need to pay for a guide to take you through the pitch-black caves, so you do not get hurt or lost. At one point you will need to crawl through a small hole so be prepared!"
Beyond the caves, Gina says, "Chang Dao is surrounded by hiking trails and the food is some of the best I have eaten in Thailand. It's the perfect weekend backpacking spot."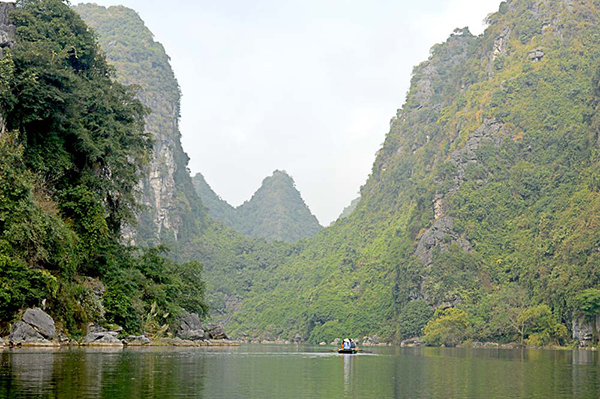 9. Ninh Binh, Vietnam
If Ha Long Bay is all you can think of when someone mentions limestone cliffs in Vietnam, Melissa Delaware of Thrifty Family Travels (Facebook|Instagram|Twitter) suggests broadening your perspective – by visiting the rural area also called "inland Ha Long Bay", offering, as Melissa phrases it, "some of the most stunning landscapes in Vietnam."
"Ninh Binh is located around 90 minutes' drive from the bustling city of Hanoi or 4.5 hours from Halong Bay," Melissa tells us. "Here you will find hundreds of limestone cliffs rising from the rice fields. Get a closer look by taking a small boat rowed by a local Vietnamese lady through the waterways surrounded by rural countryside."
While day trips to Ninh Binh from Hanoi are very popular, Melissa suggests setting aside two or so days to sightsee at your leisure.
"One of my favourite things to do in Ninh Binh is to simply ride a bicycle around the small country laneways and catch a glimpse of the local people going about their day to day life," Melissa tells us. "There are also various pagodas to visit – a must see is Hang Mua which is situated high on a hill with a spectacular view across the region."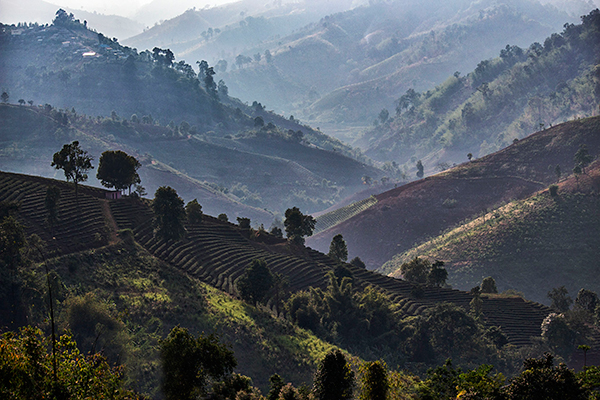 10. Mae Salong, Thailand
Mae Salong, a Chinese enclave in the north of Thailand, deserves a little more love from backpackers, says the Orient Excess' Marie-Carmen Infantes (Facebook|Instagram|Pinterest).
"Far from the crowds, what makes the charm of this village doesn't only reside in the many tea plantations which dot its landscape, but in the very peculiar culture that sets it apart from most of Thailand," Marie-Carmen explains.
The Chinese influence in Mae Salong is strong, compared to other Thai cities. "Locals seem to chatter happily in both Thai and Mandarin interchangeably," Marie-Carmen says, "and the food will also remind you of the particular cuisine you would find in Yunnan, a province of South-West China."
Marie-Carmen would have spent weeks instead of days in Mae Salong, had her schedule allowed. "Come for the tea, stay for landscape, the people and their stories," Marie-Carmen says. "That's what we ended up doing."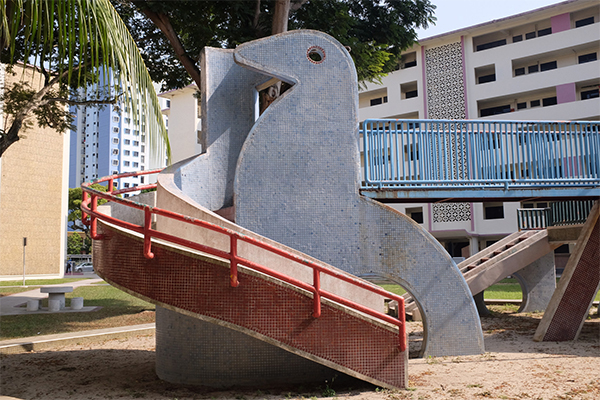 11. Dakota Crescent, Singapore
Singapore is hardly the first country you'd think of as "off the beaten path", but its homey corners look nothing like the towers of glass and concrete you'll find in Marina Bay.
"Dakota Crescent, one of Singapore's oldest housing estates, is in the news," says Southeast Asia Time Traveler Mike Aquino (Facebook|Twitter|Instagram). "It was built in the 1950s; while the rest of Singapore has modernized, there's something still very old-school about the place."
Six building blocks clustered around a courtyard have been saved from demolition. "The playground is famous for its dove-shaped structure," Mike tells us. "And the Old Airport Road Food Centre is very close by – that's where I had my first taste of deep-fried durian!"