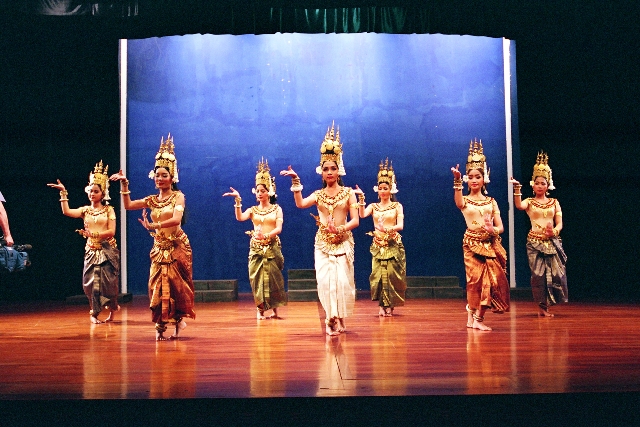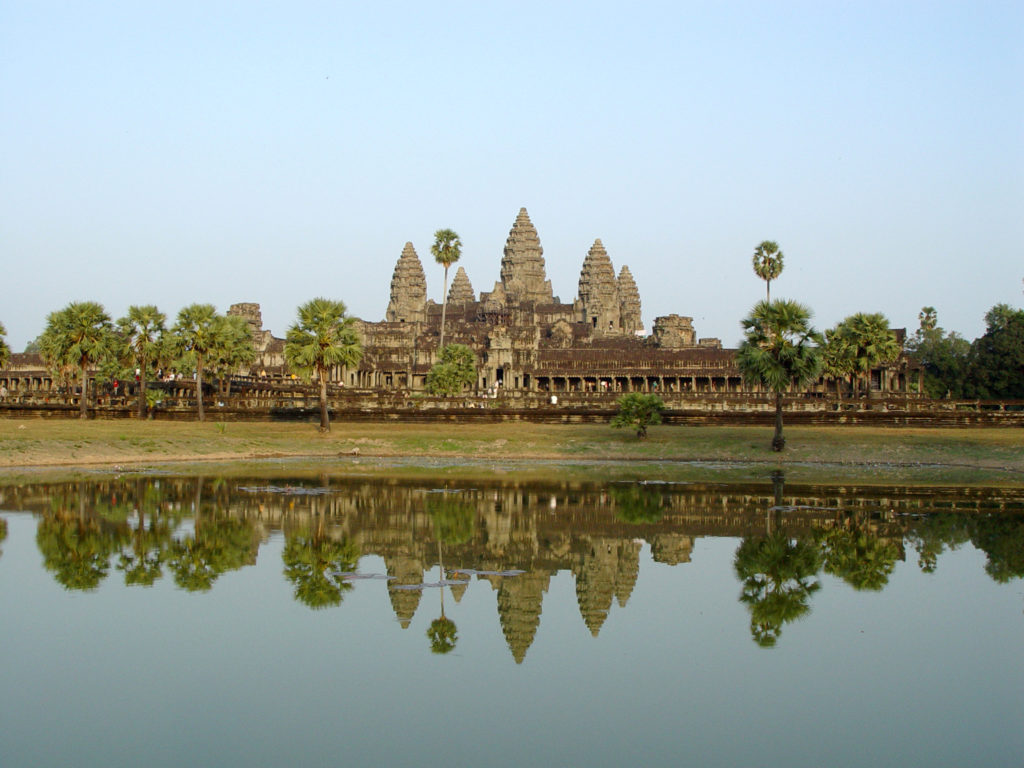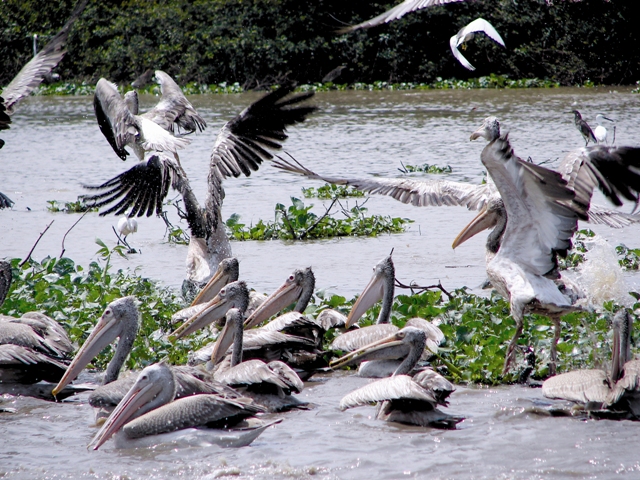 The famous Angkor Wat temple complex is a must-see when visiting Cambodia but it is necessary to venture beyond the UNESCO listed temples to embrace the beauty of the small kingdom with its pristine beaches, mangrove forests, rainforests and national parks. It is also a good opportunity to meet with one of the friendliest peoples in Southeast Asia, blessed by a rich culture and numerous traditions.
Angkor Wat can be visited either as part of a one-day tour (two or three temples can be seen) or by staying up to a week so as to take in up to 20 temples, large and small, famous and unknown. A popular attraction is to watch the sunset over Angkor Wat, either from a nearby hill or from a hot air balloon. Siem Reap is also an enjoyable destination with restaurants offering fine gastronomy and traditional shows, as well as many beautiful handicraft shops.
Phnom Penh is a garden city with numerous parks, manicured gardens and big shade trees – many to be found along the Tonle Bassac river, a tributary of the Mekong. Among Phnom Penh's attractions, visits to the Royal Palace with its Silver Pagoda, the National Museum and Wat Phnom (the oldest temple in the city), as well as the Central Market are all possible in a one-day itinerary. When spending more time in the capital, visitors can only fall under the charm of its old temples, smiling monks, laughing children, devoted old ladies, young artists and energetic tuk-tuk drivers, all of whom are curious and happy to chat with foreigners. Phnom Penh is now emerging as a vibrant cultural capital with many young talents in design and fine arts to be discovered in a growing number of art galleries and trendy cafes. The city also bears the traces of a tragic past, seen at the Tuol Sleng Museum, a former school turned into a prison during the Khmer Rouge, and at the nearby Choeung Ek Killing Fields.
On the coast, around Sihanoukville, they are dozens of islands now open to travellers, some of them much like a private paradise just a single deluxe hotel. The beaches are hidden gems. Untouched by development, they encourage visitors to leave their worries behind and enjoy a roll in the soft, white sand. Visits to nearby Kep and Kampot are also trips down memory lane to a time when Cambodia was considered as a little paradise on earth.