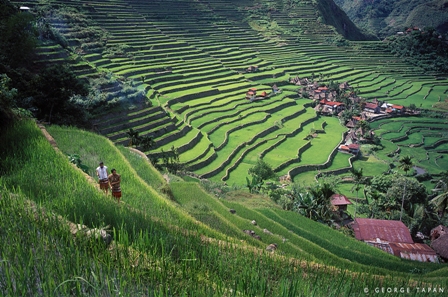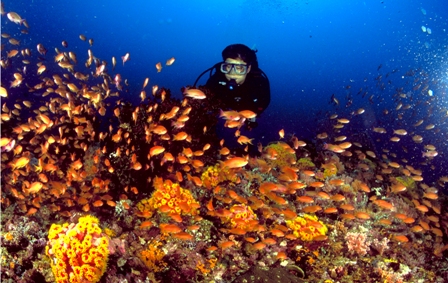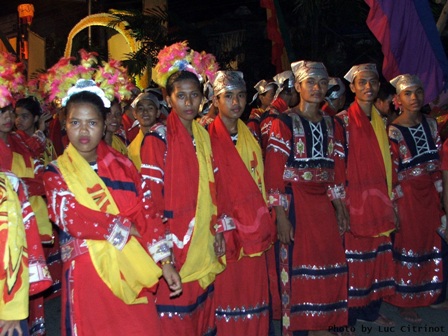 Manila
Life is intense in Manila where visitors will find an unmatched choice of restaurants, entertainment venues, good hotels, large shopping malls and cultural attractions. Filipinos love to have fun and are excellent entertainers. Difficult to resist then a show or a concert in the metropolis! History aficionados will find beautiful museums such as the Ayala Museum in Makati, but also historical mansions and churches in Intramuros, the old Spanish quarter, which was reconstructed following WWII damage. Romance also plays its part in the city with beautiful sunsets along Manila Bay. While Malate is well known for its night life, Makati and Bonifacio Global City have possibly the most elegant shopping facilities where Manila's upper class likes to stroll around, buy and be seen.
Boracay
Travellers go Boracay in particular to enjoy what are considered to be some of the most beautiful beaches in the world – pure soft white sands more akin to icing sugar than a beach! Many resorts, spa and wellness centres now welcome travellers.
Cebu
The island which saw the first Spanish conquistadors arrive in the Philippines has the perfect blend for a stay combining a beach holiday, eco-tourism and history. Cebu old town still has numerous historical buildings and churches while Mactan is the place for the city's most luxurious resorts. Eco-cultural tours take travellers to Bojo River, where fishing communities operate educational and entertaining tours, including local handicraft demonstrations and the trips out to nearby mangrove swamps. Another famed attraction 130 kms southwest of Cebu City are the Kawasan Falls, located in the mountains of Barangay Matutinao, Badian. The Olango Wildlife Sanctuary on the island also has the largest concentration of migratory birds in the Philippines – over 100 species roosting just 4 kms away from Mactan Island its airport!
On the nearby island of Bohol, spectacular landscapes are unveiled to visitors nestled in the famous Chocolate Hills. Here too you can observe the rare Tarsier with its large golden eyes at the Philippine Tarsier Foundation.
Davao
The southern Island of Mindanao is an eco-tourism paradise with possibilities for diving, snorkelling, and visits to lagoons and spectacular waterfalls. Davao offers little of historical interest but it is a pleasant and friendly city with many new shops, malls, restaurants and a wide range of antique shops selling beautiful pieces of art, particularly from local Muslim communities.
Puerto Princesa
Diving, relaxation on the beach and the discovery of one of the world's longest underground rivers in a cave. Puerto Princesa is all about a holiday in nature. The highlight remains the Puerto Princesa Subterranean River National Park, a UNESCO listed site in a protected area about 80 kms north of the city centre. Many animals can be observed in the National Park which is home to 165 species of bird and 30 species of mammal, including the long-tailed macaque, the only primate to be seen in that part of the island.
Vigan
A Spanish dream town with its palaces, cobble-stoned streets, Spanish mansions and baroque churches. A UNESCO World Heritage Site, Vigan retains its authenticity and is still relatively unknown to international travellers. Taking a calesa, a horse-drawn carriage, around the town is like a trip back in time. Around Vigan are many beautiful churches such as the magnificent St Augustin Church in Paoay, a UNESCO World Heritage Site.