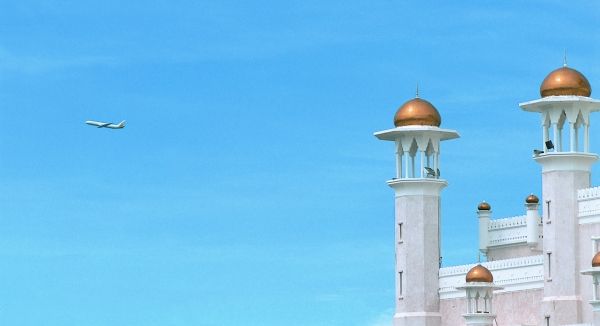 BANKS
Banks in Brunei Darussalam are open Mondays-Fridays 9.00am – 4.00pm, Saturdays 9.00am – 11.00am. Islamic banks follow the same operation times except on Fridays when they are closed for prayers between 11.00am – 2.30pm. Some banks have started operations within shopping complexes and are open till late. Cash deposits and withdrawals can be made from Automated Teller Machines (ATM) that can be found in various shopping complexes and bank branches all over Brunei.ATM cards affiliated with the international Plus or Cirrus systems are accepted at most ATMs.
CREDIT CARDS
They are widely accepted in hotels, restaurants and major shopping complexes. Most widely accepted cards are VISA and Mastercard. Some establishments accept American Express.
MONEY CHANGER
This service is available at the airport, banks, hotels and some licensed money changers. To cash or exchange travelers cheques, visit major international banks in the capital.
MONEY REMITTANCE/ TRANSFER
Transferring money overseas can be done at all major banks or remittance agencies in Brunei.
TELECOMMUNICATIONS
Most public phones operate on calling cards such as Hello card, Netkad and Payless. These cards can be purchased at any store and comes in $5, $10, $20 and $50 denominations. Prepaid calling cards for the two mobile telephone operators, DST and B-Mobile, can be purchased from their respective authorised dealers in all major shopping areas.
LOST/STOLEN PASSPORTS AND CREDIT CARDS
If you ever do find your passport missing, go to the nearest Police Station to lodge a police report and inform your embassy to seek further assistance. If your credit cards get lost, make sure you call your bank to cancel the cards immediately.
ISLAMIC ETIQUETTE
Although Islam is the state religion of Brunei Darussalam, it is also a country that prides itself on the diversity of its people – including their religions. Visitors are welcome to mosques, provided some etiquette is followed. In general, proper attire is required; women are required to cover their head, shoulders, and knees. Some mosques will provide simple robes and shawls to meet these standards. Shoes are to be removed before entering a mosque. Please do not pass in front of people in prayer, and do not touch the Al-Quran. Please ask for permission before taking photographs – particularly inside! Mosques are usually closed on Thursday and Friday, and during prayer times – your hotel, tour guide, or even friendly muslim locals can help you determine a good time to visit.
SMOKING
Smoking is prohibited in both air-conditioned and non air-conditioned areas in Brunei Darussalam. Smoking is banned in specific places, including government buildings, hospitals, recreational and educational centres, public transport and restaurants. Offenders could be fined.
TOURIST INFORMATION CENTER
Located at 3 places around Brunei – the arrival hall of the Brunei International Airport (opening hours 9am-5pm); Kg. Ayer Cultural and Tourism Gallery (9am-2pm) and Bangar town, Temburong (8am-12pm).Visitors can obtain information about Brunei and related pamphlets, maps and BiG magazine free from here.
FINDING YOUR FEET
Brunei towns are generally small, so getting around is easy once you get to the town centres. As any die-hard tourist will confirm, you can absorb more of a place when you go around on foot. Soak in the tropical sun, stroll through local neighbourhood areas and discover some gems that locals rave about. When the walking has taken its toll, there are numerous options of public transport available.
BUSES
There are six bus routes servicing the BSB area; the Central Line, Circle Line, Eastern Line, Southern Line, Western Line and Northern Line. They usually operate from 6.30am – 6.00pm. Bus fares start from B$1.00. Buses heading to other towns in Brunei like Tutong, Kuala Belait and Seria depart from the bus terminal located at the multi-storey carpark on Jalan Cator in BSB.
TAXIS
There are not many taxis around but metered taxis are available from most hotels, shopping centres and the airport.
Bandar Seri Begawan- 2222214/2226853
Kuala Belait- 334581
Seria- 3222030/155
WATER TAXIS
Unique to Brunei, the water taxis are the most common means of transportation at Kampung Ayer. You can hail for a water taxi from the numerous jetties along the banks of Brunei River. The water taxi is an ideal way to view the Kampung Ayer up-close. Fares are negotiable but usually a standard ride costs about B$1. Regular boat services to Temburong operate between 7:45am to 4:00pm daily, and a round trip fare costs $15.
FERRY SERVICES
Passenger ferry services to the Malaysian town of Labuan, operates between 7:00am to 4:00pm and departs from the Serasa Terminal in Muara Town. The journey takes between 45mins to an hour.
NUMBERS TO NOTE
FOREIGN MISSIONS
Australia, 2229435/26, 2241121, Bangladesh, 2238420, Belgium, 2787058/59/60, Benin, 2611586, Britain, 2222231/2222131, Burkina Faso, 2331773, Cambodia, 2654046, Canada, 2220043, Chile, 2451606, China, 2339609, Denmark, 2422050, 2427525, 2447559, Finland, 2243847/2243019, France, 2220960/61, Germany, 2225574, India, 2339947, Indonesia, 2330180, Japan, 2229265, Korea, 2426038/39/40, Laos, 2345666, Malaysia, 2381095/6/7/8/9, Mexico, 3331001, Myanmar, 2450506/7, Netherlands, 3372051/3332802, Norway, 2239091/2/3/4, Oman, 2446953/4, Pakistan, 2339797,2334989, Peru, 2650264, Philippines, 2241465/6, Poland, 2331395, Russia, 2448679,2421957, Saudi Arabia, 2792821/2/3, Singapore, 2262741/2/3, Sweden, 2448423,2444326, Switzerland, 2228382, 2226888, Thailand, 2653108/9, United States of America, 2220384, Vietnam, 2651580.
EMERGENCY
Police 993
Fire 995
Ambulance 991
Directory enquiries 113
FLIGHT INFORMATION
General2331747
AIRLINES
Royal Brunei Airlines- 2212222, 2240500
Air Asia- 2333045
Malaysian Airlines- 2224141/2, 2223074,
Philippine Airlines- 2226971
Singapore Airlines- 2244901/2/3/4
Thai Airways- 2242991/2/3
MEDICAL SERVICES
RIPAS Hospital- 2242424
Jerudong Park Medical Centre (JPMC)- 2611433
Gleneagles JPMC- 2611212
Tutong Hospital- 4221336 Ext 991
Kuala Belait Hospital- 3332366 Ext 991
Temburong Hospital- 5221526 Ext 127
LOCAL LINGO-HELPFUL BRUNEI WORDS
Good morning: Selamat pagi
Good afternoon: Selamat petang
Goodnight: Selamat malam
Thank you: Terima kasih
You're welcome: Sama-sama
What is your name?: Siapa nama awda?
My name is …: Nama saya …
Excuse me: Maafkan saya
Yes: Ya
No: Tidak
How much?: Berapa?
Where is the toilet?: Di mana tandas?
I want to go to …: Saya mahu pergi ke …
Turn right: Belok ke kanan
Turn left: Belok ke kiri
Go straight: Jalan terus
Airport: Lapangan Terbang
Town: Bandar
Home: Rumah
Shops: Kedai
Eat: Makan
Drink: Minum
Walk: Jalan-jalan
Chicken: Ayam
Beef: Daging
Seafood: Makanan laut
Vegetables: Sayur-sayuran
Rice: Nasi
1, 2, 3…: Satu, Dua, Tiga…
This article was provided by BiG Magazine (Borneo Insider's Guide)