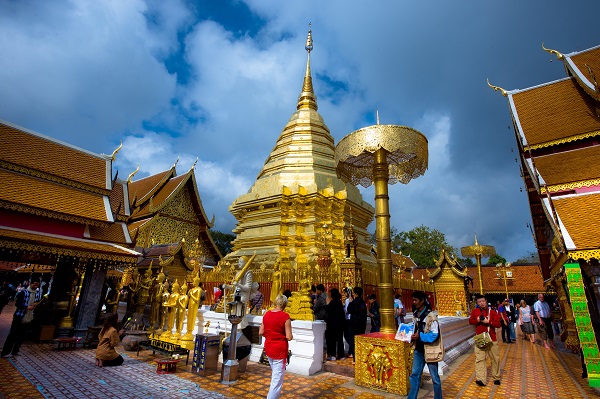 Leave the hostels, bars and the backpacker trails to the backpackers; the family-friendly side of Southeast Asia might be a little pricier, but compensates with an overall experience that both parents and little ones can enjoy to the hilt.
Compared to Europe and the U.S., Southeast Asia doesn't have an equally-established reputation as a travel option for families. That ought to change soon: Southeast Asia's most family-oriented stops offer a different kind of adventure for less timorous travelers, combining the region's unique culture with natural wonders that tourists of any age can appreciate.
Chiang Mai: Temples & Elephants, Oh My!
Consider Chiang Mai in Thailand: family travel writer Christine Knight made an adventure of this northern city with her daughter in tow, and left with several vivid experiences she can't help but share.
Chiang Mai, in brief, "has plenty to offer families," Christine told us. "We loved exploring the temples, trying street food and shopping at the local markets. The locals are extremely friendly, the city is safe and easy to navigate, and the hotels are extremely reasonably priced making it affordable as well as fun."
Two adventures in particular stood out. First, Chiang Mai's temples: "Our daughter is very active so she loved climbing up the steps and exploring inside the temples," Christine recalls. "They were all fantastic to take her into – our favourite was the oldest temple in the city, Wat Chiang Mai, which has a gorgeous carved elephants."
The live elephants, too, got Christine's daughter excited about the local wildlife. "We also did a day trip to the Elephant Nature Park where we met rescued elephants," she explains.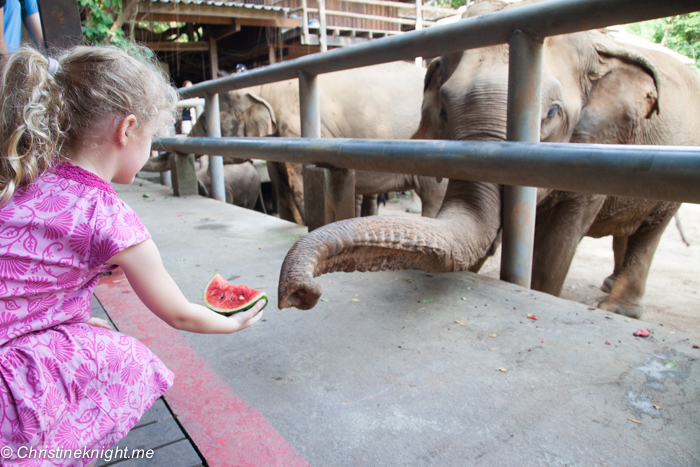 Thailand's Buddhist-based culture can be a revelation for curious kids, and Christine's daughter was no exception – "she particularly loved her introduction to Buddhism," Christine recalls. The locals provided a kid-friendly first look at the local culture, teaching her about paying respect to the Buddha.
Ubud, Bali, Indonesia: Monkeying Around
For Youtube traveler Shauna Kelly, the cultural town of Ubud in Bali, Indonesia checked all the boxes for a family-friendly destination worth visiting. "Bali is the perfect location when looking for culture and experience," Shauna tells us. "A major tourist destination that's has still managed to maintain its own unique feel throughout the island while meeting tourist demands."
Bali's reputation as a "party destination" may put some travelers off, but Shauna recommends that travelers leave the south of the island to the partygoers and venture north instead. "I would personally recommend families to venture to Ubud, Bali," she says. "Filled with cheap and accommodating hotels, fully planned day trips and stone throw activities, you will find there is always something to do in Ubud while avoiding the party central annoyances."
To combine nature and culture, Shauna recommends visiting the Ubud Monkey Forest. "It's not like anywhere else," Shauna reveals. "As you step into Monkey Forest you are not entering your typical zoo or tourist attraction. You are entering a sanctuary."
The Ubud Monkey Forest is actually a Pura, a traditional Balinese temple devoted to funerary rites. It's notable for its community of macaque monkeys, revered as guardians and pampered by the local Balinese community. "Watching the monkeys play, argue, and care for their children is an experience like no other and fun for all the family," Shauna says.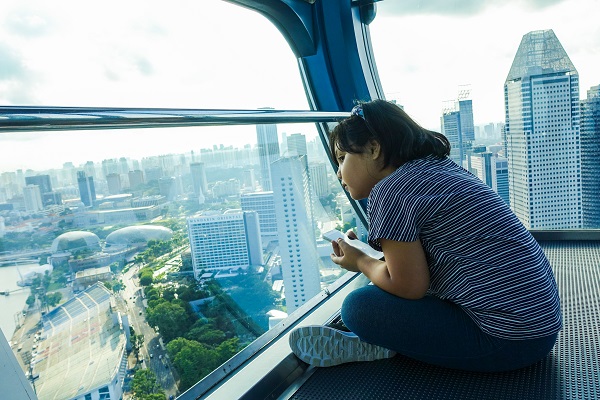 Singapore: Flying High
For travel writer Mike Aquino, Singapore served as the perfect introduction to Southeast Asia for his daughter, a first-time traveler. "As far as countries go, Singapore is tiny, but there's plenty crammed in its small acreage," Mike tells us. "One week allowed us to cover everything from wildlife to food to the city – and we didn't even see everything on our list."
Singapore's overachieving population doesn't believe in doing things half-way. The kid-friendly attractions reflect this: "We spent a few hours in the Singapore Zoo, then took a 'flight' later that afternoon at the Singapore Flyer," Mike explains. "One of the world's best zoos combined with one of the world's biggest observation wheels – let's just say it was a long day, but it was completely worth it."
The Aquinos wound up their trip at the resort island of Sentosa in Singapore's far south, combining a resort stay with a visit to the Universal Studios theme park. "With immediate access from our hotel room to Universal Studios and SEA Aquarium, we could spend a couple of days having fun in the resort without wasting too much time traveling from point to point," Mike explained.
Mike's top tip for family travelers: buy EZ-Link Cards at a convenience store to use on Singapore's MRT and bus system. "EZ-Link cards cost about SGD 10, inclusive of about SGD 5 in fare value," he says. "Add about SGD 10 more to the balance, and you'll have enough stored value to use on a week's.